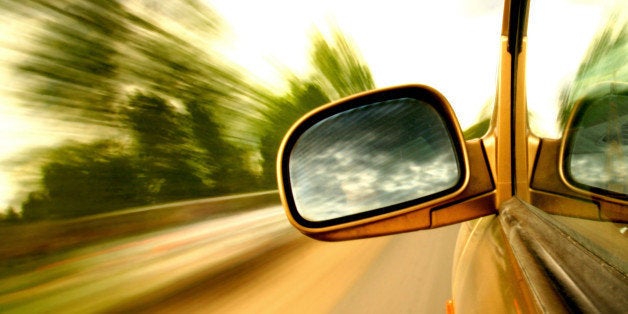 Chelsea Sexton is famous -- among electric car fans, at least -- for her role in the documentary Who Killed the Electric Car? I caught up with Sexton at this summer's Plug-In Conference in Silicon Valley and she emphasized the importance of "getting butts in seats" -- electric vehicle seats, that is -- in order to expand the adoption of EVs.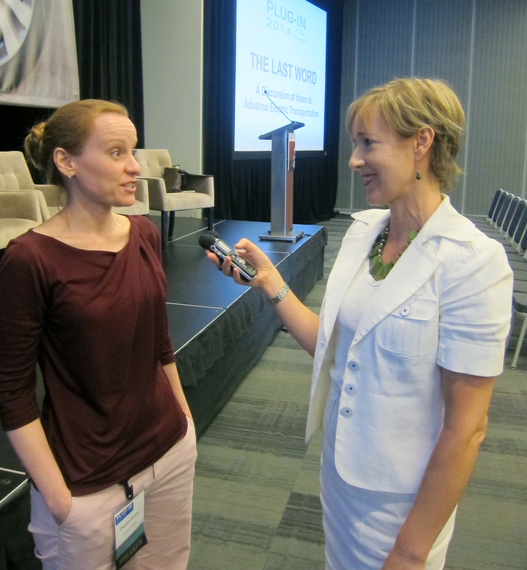 An employee of GM, Sexton was part of the L.A. team tasked with leasing the first commercial electric vehicle: the EV1. When GM decided to recall the car, she became a vocal opponent of the recall, but that didn't stop the company crushing the majority of the fleet. It's an episode in EV history that makes quite Tesla's Elon Musk emotional (see @39:25 in our in-depth interview).
Today, Sexton is an outspoken advocate for the development and expansion of the electric vehicles market, and helped launch the Automotive X Prize. Here are some highlights of our conversation:
On expanding electric vehicle ownership
"Getting butts in seats is key" -- Chelsea Sexton
This mantra was repeated several times by Sexton and her fellow panelists, during the last Plenary Session: Ideas to Advance Electric Transportation.
The rationale is that the more people who experience the acceleration and performance of electric cars, the more people will buy them. Programs like Experience Electric and National Drive Electric Week (Sept. 15-21) are tackling this challenge.
On why she loves electric vehicles
"I love torque more than anyone rightfully should... that experience of off-the-line speed, and racing one car against the other... that's torque. Bill Nye jokes that I have a lead foot... I have a lithium foot."
Sexton used her "lithium foot" during a Wired Magazine assignment in 2013, when she got to drive the all electric Yokohama HER-02 EV.
On where electric vehicles are today
"The last few years have been the giddy freshman -- we finally have electric cars again -- years and now we're in the phase -- the sophomore slump -- where it's time to dig into the less sexy nuts and bolts and infrastructure."
On the future of electric cars
"I'd like to see them no longer a novelty. The next five years will determine what will happen... we hope to see more vehicle types and be less reliant on incentives and be more self-sustaining."

On Tesla Motors
"It's the most aspirational example of an electric car...
Elon (Musk) is rocket man, so who's not excited by that?"
Popular in the Community