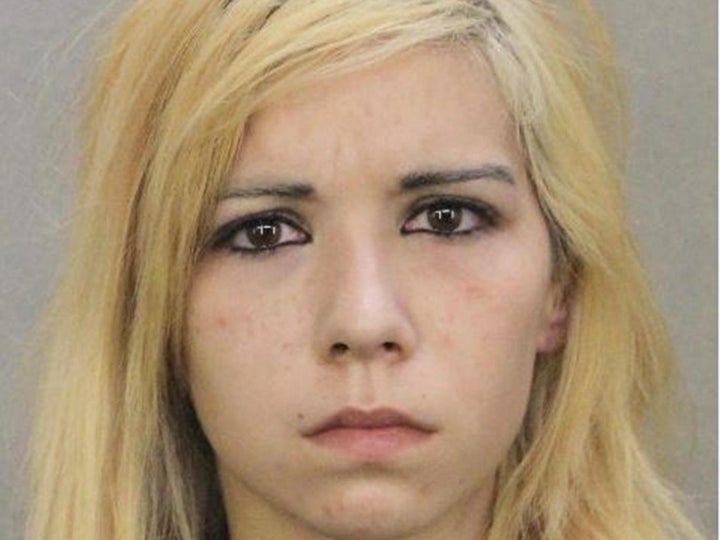 A Florida woman accused of robbing a bank may have gotten her father involved in a crime without him knowing.
Chelsea Wilson was arrested Friday morning after she allegedly robbed a TD Bank in Fort Lauderdale on Thursday afternoon.
Police said Wilson's father told them he drove her to the bank because she told him she was going to a job interview, according to the Florida Sun-Sentinel.
Sometime between leaving the car and going to the "job interview," the 24-year-old suspect covered her blonde locks with a red wig and hat and put on sunglasses, according to a complaint obtained by Local10.com.
Wilson allegedly entered the bank shortly before 4 p.m. and handed the teller a handwritten note demanding money:
"You have exactly one minute to give me all your $50 & $100 bills from both your drawers or I will shoot you! No dye packs, no alarms follow these instructions and no one will get hurt, act normal."
Wilson made off with $300 and exited the bank parking lot in an SUV that FBI agents later determined was registered to her father. Wilson's father said he thought the cash his daughter had was an advance, according to authorities.
Wilson admitted to committing all five robberies and said she spent the money collected from the most recent heist on groceries, according to Local10.com.
Popular in the Community