In a statement Thursday, the Nevada Division of Environmental Protection said it is carrying out tests on the soil located near Carson City, Nevada, after the explosive video surfaced on YouTube this week, garnering more than 1 million views. (The video was uploaded Tuesday, but in the clip itself, the men claim it was filmed on March 3 of this year.)
The men in the video say they've been forced to dump out the contents of the barrels for weeks or face being fired from their jobs. "God forgive me," one of them says. "This feels wrong. This is wrong."
Production Pattern & Foundry, a local business, has come forward as the company depicted in the video. Craig Banko, a spokesman for the company, told The Huffington Post that the men seen in the video are some of PPF's current and former employees.
"It's a disturbing video," Banko said of the nearly two-minute clip.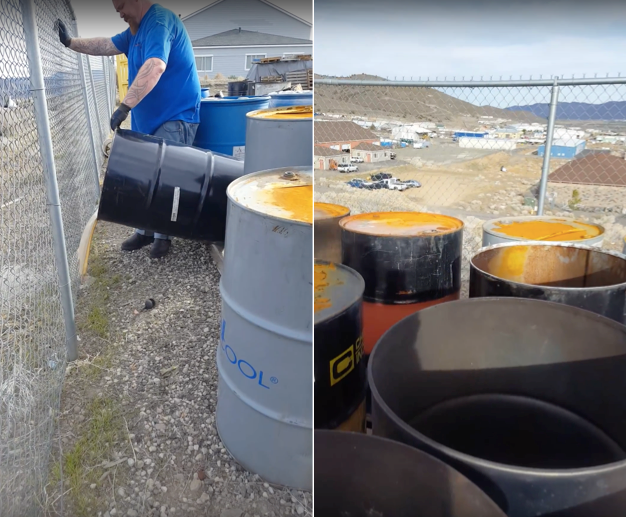 "That it happened is pretty much indisputable," Banko said. As far as what the men are actually dumping, though, he pointed out that it remains unknown.
"We are working with state and local agencies," he said. "The results, unfortunately, take several days to be analyzed."
Banko said the men's apparent actions violate company protocol, and that their claims of being threatened with termination unless they carry out the dumping are unfounded.
"We are trying to get the validity of that, because there has to be a name associated with it so there will be two sides to the story," he said.
He said one of the three men in the video is no longer with the company. As far as he knows, the former employee left for reasons unrelated to the video. The others, Banko said, still work for PPF.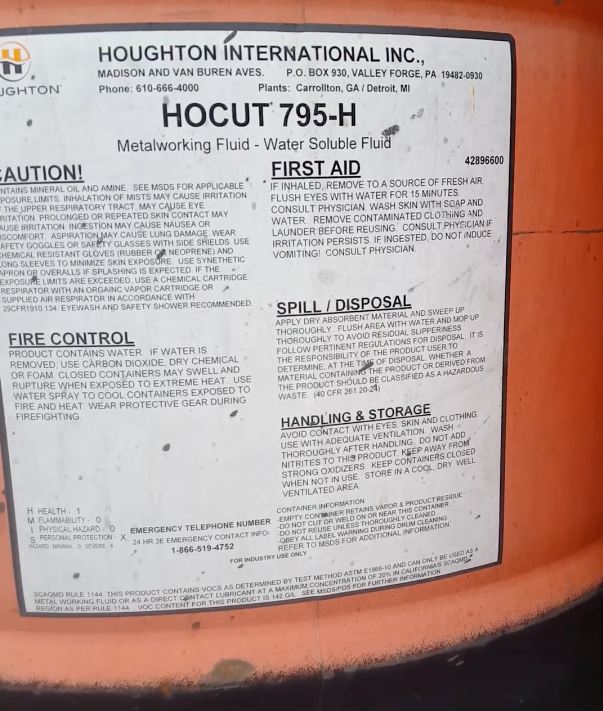 Houghton International, a Pennsylvania-based company whose name appears on the barrels in the video, has also responded to the disturbing scene. Like PPF, Houghton says there are still many questions that won't be answered until the investigation is complete.
"Although a Houghton drum is shown in the video, we are unable to determine whether any Houghton products were among the fluids being dumped or even contained in the drum with a Houghton label," the company told HuffPost in a statement.
Houghton went on to defend its environmental practices, stating: "Houghton provides current Safety Data Sheets and labels for all our products. This documentation provides information on the safe handling, use and disposal of our products. We are always available to answer any customer questions."
Banko acknowledged those data sheets and said PPF abides by them.
"You can't be in business without following those," he said.
REAL LIFE. REAL NEWS. REAL VOICES.
Help us tell more of the stories that matter from voices that too often remain unheard.
BEFORE YOU GO