During my hospital stay for the initial treatment for an acute form of leukemia, I woke at four o' clock one morning with my scalp itching like I'd slept on a pillow of poison ivy. I began to scratch it and realized my thick, long, blonde locks were falling out in clumps. Although I had far bigger concerns at the time, I wasn't thrilled about becoming a member of the (no)Hair Club for Cancer Patients. To distract myself from the emotional devastation of this development, I clicked on the television... to the live broadcast of Kate Middleton walking down the aisle in her wedding gown, her long, dark hair flowing beneath her veil. Talk about a blow to one's self-image.
As any chemo veteran knows, it ain't easy being bald. Cancer is ugly, and when you're feeling down about the inside of your body, your outer appearance can seem even more important, which translates into horrific timing for having to deal with a new... um... headstyle.
Some patients can pull off a wig with panache. Others, to my great admiration, go boldly bald (occasionally with henna tattoos or stick-on-jewel accents). I took the hat approach and gave it my all. Over the course of a year, and with the generosity of my mother and sister-in-law, and many other kind souls, I accumulated over 40 hats in various styles, colors, and textures.
My hair is now boy-length, and I no longer worry that when people look at me, they're wondering if I'm going to die. I've put my hat collection in hibernation, until my hair grows long enough for me to truly view them as fashion pieces. But before I relegated them to storage, I gave them one last hurrah, to show other cancer patients one woman's take on doing chemo in style.
A photography studio in my town, Magique Studios, volunteered their time to do the photo shoot. They are wonderful people, and they made me feel so comfortable. The walls of their lounge are adorned with portraits of beautiful brides -- women filled with innocence and optimism. At first, I longed to feel that emotion again, and then I realized how far I've come since watching the Duchess seemingly float down the aisle in her Sarah Burton gown.
In remission but still in treatment, I'm so grateful for the chemo that made me lose my hair. In the spirit of staying positive and focusing on what I could control, hats and fashion became a component of my art therapy.
With the pictures in this slideshow, I've included some style and hat selection tips. (Full disclosure: the photo shoot was done after my energy level -- and hair -- had begun to return.)
It's so much easier to recognize the beauty of other cancer patients than oneself. To my fellow fighters, please trust me and others who say: you are beautiful.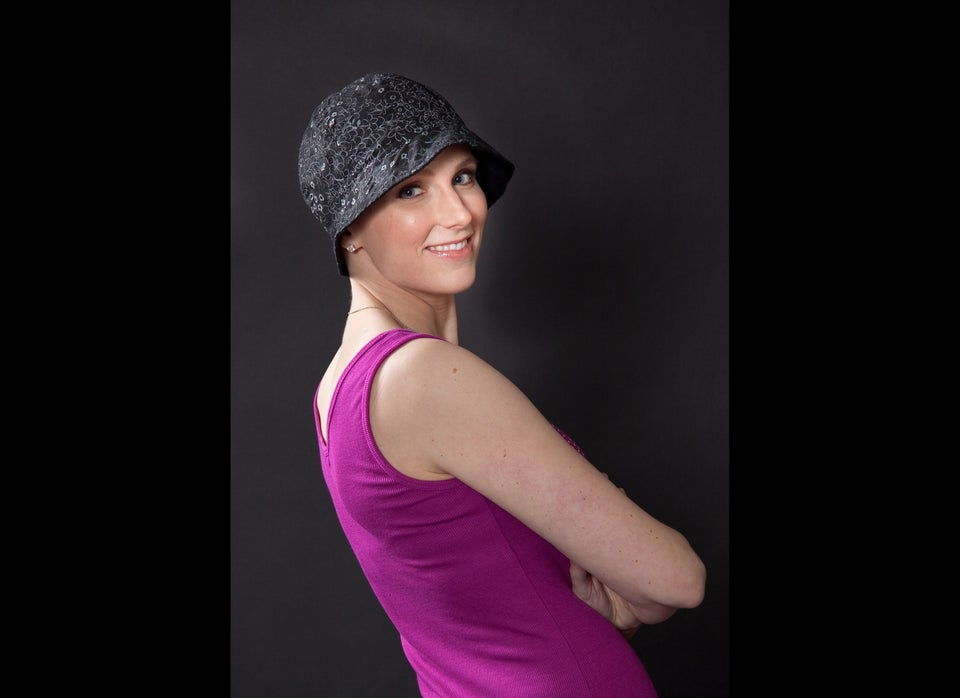 Chemo Style: A Cancer Patient%u2019s Hat Tips