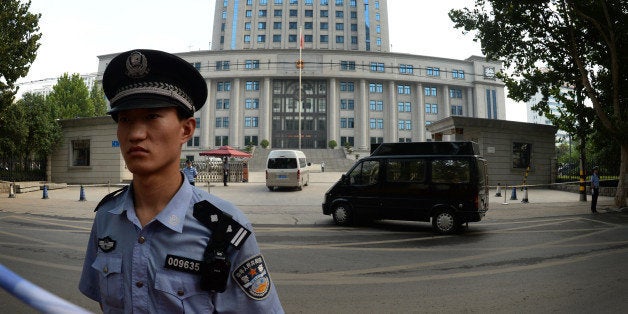 BEIJING, Oct 30 (Reuters) - A Chinese journalist who repeatedly criticized a major state-owned construction equipment maker has been formally arrested on a charge of damaging its reputation, Xinhua news agency reported on Wednesday, in the latest twist in the high-profile case.
The charges come as the government moves to crack down on freedom of expression by journalists, lawyers, whistleblowers and internet users.
Chen Yongzhou, a reporter for New Express tabloid, confessed on state television on Saturday to accepting bribes for fabricating more than a dozen stories that claimed Changsha-based Zoomlion Heavy Industry Science and Technology Co. Ltd. engaged in sales fraud, exaggerated its profits and used black public relations tactics, accusations strongly denied by the company.
Chen's case caused a public stir when his newspaper published two large front-page commentaries last week asking authorities to "please release him" after he was detained - an unusually bold move in a country where newspapers self-censor to avoid repercussions from the government.
On Sunday, New Express recanted its support for Chen and added its own apology, saying it had behaved unethically and damaged the credibility of the news media. Shares of Zoomlion surged on Monday after the news.
Zoomlion told Reuters last week it had complained to Changsha police, who arrested Chen, leading critics to point to Zoomlion's influence over city authorities. [ID:ID:nL3N0ID1BZ]
It is not clear who bribed Chen, but Zoomlion has in the past accused its hometown rival, Sany Group Co. Ltd., of planting critical stories about it, accusations Sany has denied.
The public feud between the two firms has sometimes turned ugly, with each accusing the other of using sleazy tactics to gain market share amid a slowdown in the industry. (Reporting By Megha Rajagopalan; editing by Nick Macfie)

Related
Before You Go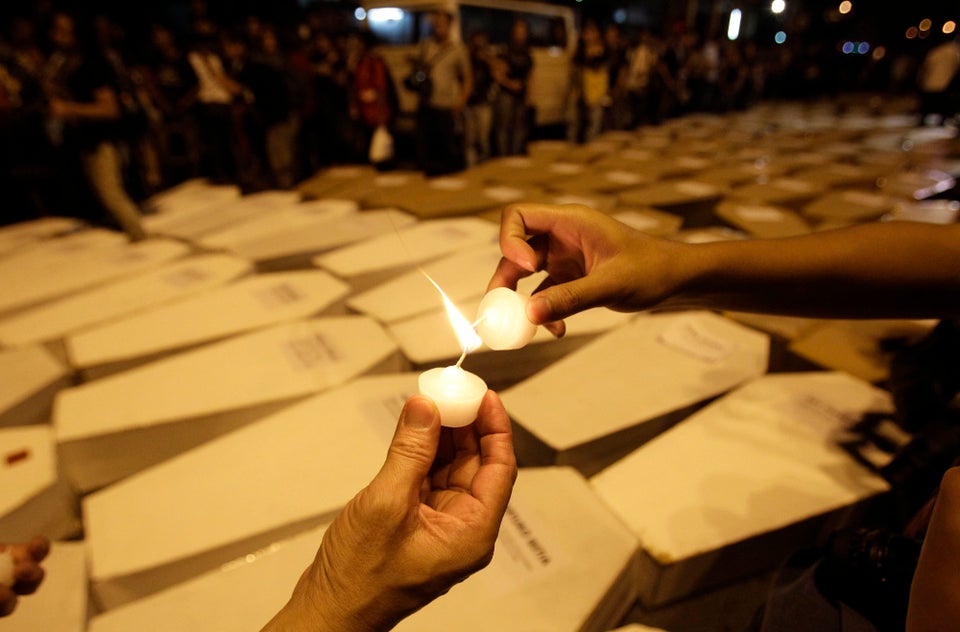 Journalist Protests
Popular in the Community