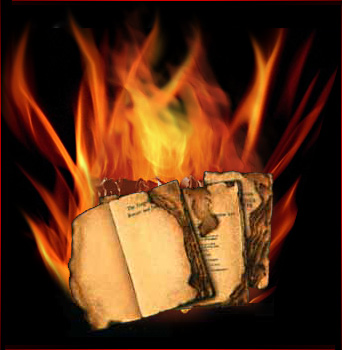 A vast number LGBT and feminist titles lost their sale rankings over the weekend, something that has been going on sub rosa since February. At least two authors have been informed by customer service that it is because the subject matter is adult. An Amazon spokesperson says it's a "glitch." The outrage has prompted cancellations of orders and an outcry fueled by Twitter #amazonfail, along with a creative response:
The first book that pops up on Amazon when searching the word "homosexuality" is A Parent's Guide to Preventing Homosexuality. Unlike Heather Has Two Mommies, this book has a sales ranking. (As of this morning at 11 am west coast time, Heather has been reinstated on the ranking list along wiht dozens of other titles).
And because of the sales ranking scandal, this book's increased visibility also has created a whole new collection of tags, 123 total, that express users' views of the title, some of which--like abortion, porn, bdsm and "big homo propaganda," which this book most definitely is not--seem to be designed to get the book flagged and removed from the sales ranking system.
A number of of these user-generated tags are quite poetic and express Amazon users' outrage over both the book's premise and the this weekend's "glitch" that resulted in loss of sales rankings for LGBT and feminist titles. I especially like "a load of dingos kidneys," "unbridled buffoonery in the realm of hate" and the ever popular "cheney and lesbians."

You can see the list of tags here.
Popular in the Community