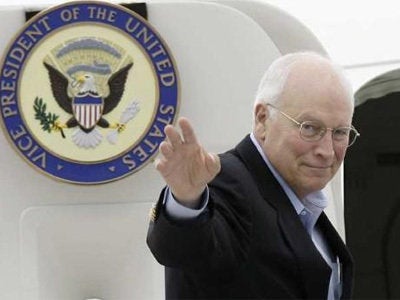 No, this is not some Halloween stunt. That guy you see over there being held accountable is actually the vice president of the United States.
The U.S. District Court in D.C. ruled today that Vice President Dick Cheney will have to let his deputy chief of staff, Claire O'Donnell, give testimony in a lawsuit over his records.
Cheney, with his well-known passion for secrecy, had argued that a vice president need only preserve records central to his job as the official who presides over the U.S. Senate or records relating to specific tasks assigned by the president. That would narrow the pile considerably.
Popular in the Community