Cher was the final presenter at the VMAs, and she walked onstage at the end in her outfit from the 'If I Could Turn Back Time' video, poking fun at MTV and looking spectacular.
'Back in the day, I used to get thrown off MTV for wearing this like this that seem so tame now,' she told the audience.
Cher's video was banned by MTV during daylight hours when it came out.
The award went to Lady Gaga, who was dressed in meat.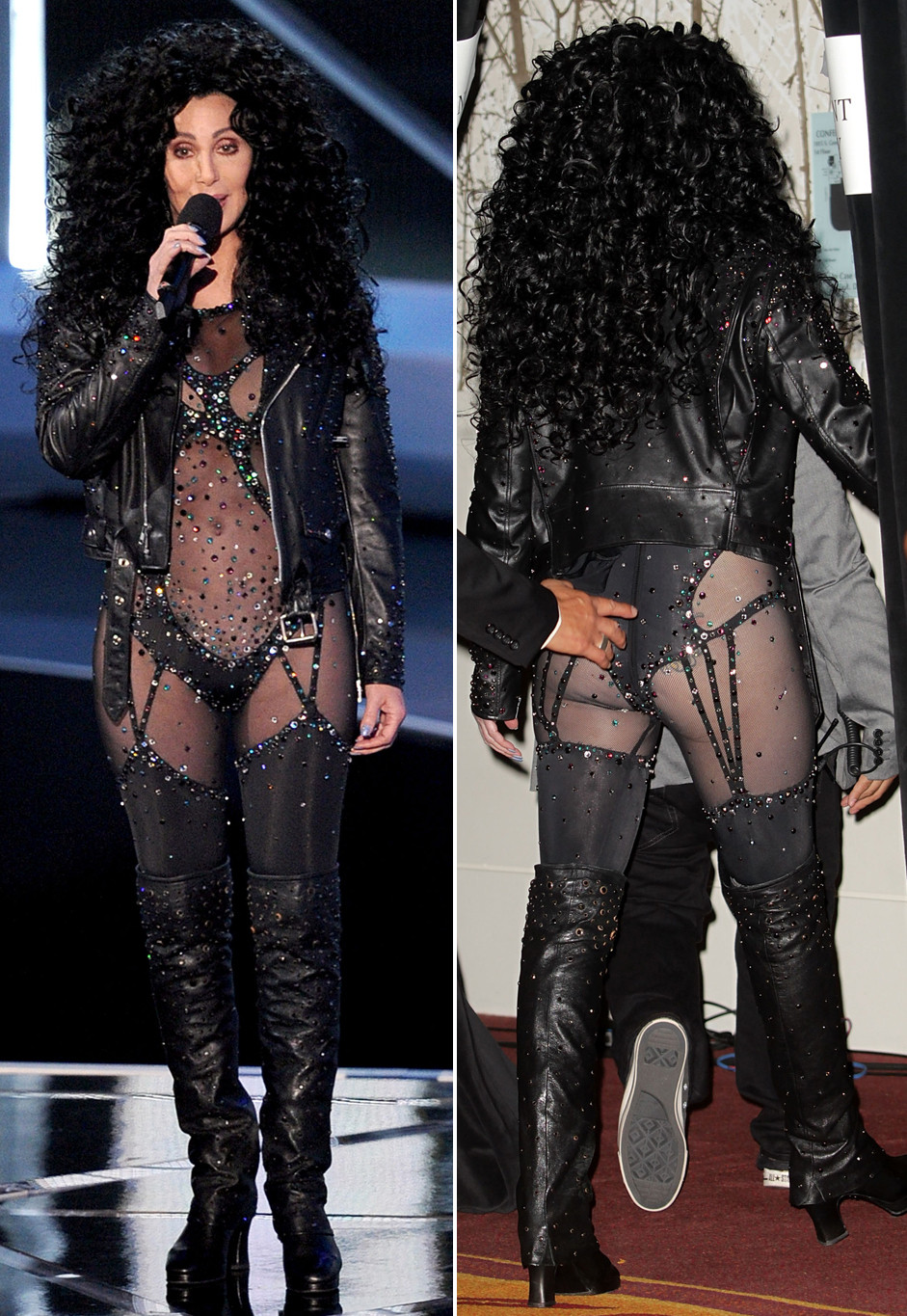 Popular in the Community