 It's no secret that Cher isn't a fan of her late ex-husband Sonny Bono. The mega star has told interviewers in the past that he was "a terrible husband" who "hurt [her] in so many ways." But now, she's opening up about how the actual divorce affected her.
Cher spoke to USA Today about her new album, her prolific career, and the struggles she has faced throughout the years, which stemmed from her 1975 divorce. She told the newspaper that the strain the split put on her finances and career was something she was afraid she would never overcome.
"I thought I'd never climb out of that hole," she said. "I had no money, and I had to pay him $2 million. It took a long time. I worked my way into a spot in Las Vegas playing two shows a night. My managers were making more money than I was. I pride myself on still being here. A lot of people were gigantic, and then they were gone."
Sonny Bono died in 1998 in a skiing accident. But before his death, Bono went on the record to refute Cher's claims that he was a bad husband. In 1991, he published the book And the Beat Goes On about their life together, and told People magazine that Cher "wasn't a victim."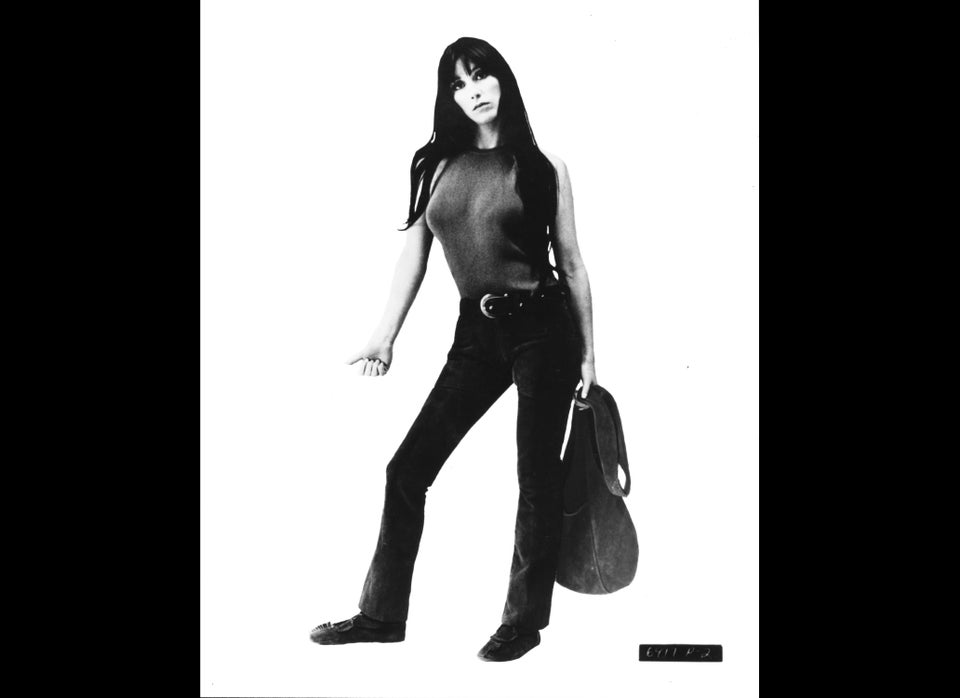 Cher Style Evolution
Popular in the Community