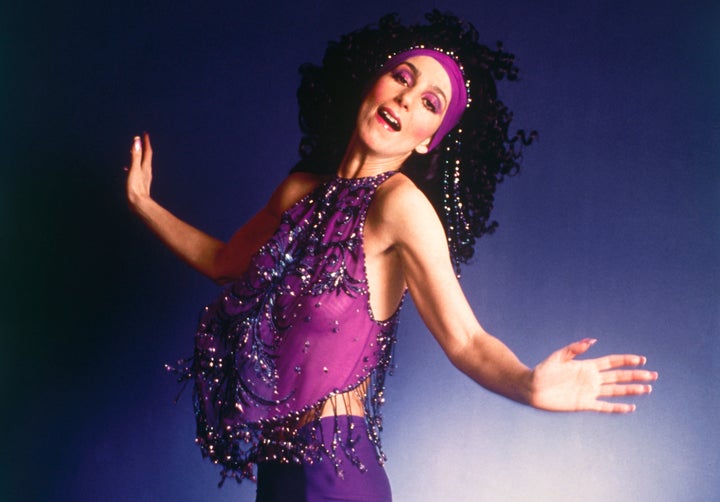 Thanks to Cher, we're ready to leave this soggy, half-eaten sandwich of a year behind and fast forward to the bright (and likely beaded) future of 2018.
In a tweet heard 'round the divasphere on Tuesday night, the Goddess of Pop announced that a musical based on her life is set to arrive on Broadway next year. It will have actors. It will have dancers. It will have singers. And, according to our best guesses, it will have the greatest costumes and wigs to ever grace the Great White Way.
The show will feature hits from throughout Cher's decadeslong career. So far, we know that Jason Moore ("Avenue Q," "Pitch Perfect") is set to direct the musical, Rick Elice ("Jersey Boys") is set to write the book, and Jeffrey Seller ("Hamilton") and Flody Suarez ("Rise") are set to produce.
The Hollywood Reporter noted that Cher previously tweeted approval of the musical back in January ― after an "an ultra-secretive reading of the show" featuring Jillian Mueller, Lena Hall and Lesli Margherita as different Chers ― exclaiming, "I sobbed & laughed, & I was prepared not 2like it. Audience clapped after songs, & gave it standing ovation."
A November 2016 casting notice revealed that characters dubbed Babe, Lady and Star will represent Cher at various times in her life. A few other figures we can expect to see cast in the musical: Sonny Bono, Cher's parents, Bob Mackie, David Geffen, Gregg Allman, Robert Altman, Rob Camilletti and, yes, Sigmund Freud.
Cher has yet to reveal more details since her Tuesday evening tweet. In fact, shortly after her all-caps announcement, she resumed her usual social media duties: calling out President Donald Trump.
Popular in the Community