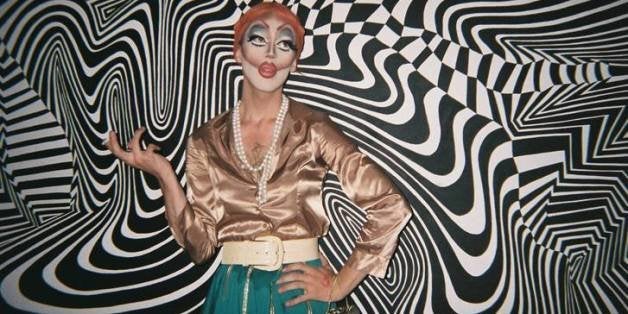 This is the fifth installment in an ongoing series that explores drag culture and the nightlife scene in Brooklyn, N.Y. Over the past several years, following the large-scale exodus of artists across the East River and into northern Brooklyn, those engaged in drag culture in this outer borough have created a new, queer world entirely their own. Accompanied by a larger movement to understand drag culture outside of the pageant circuit, many individuals engaged in the drag community in this borough approach drag culture through a nontraditional lens of "alternative" drag or performance art, enabled largely by the malleable and queer nature of this part of New York. Visit HuffPost Gay Voices regularly to learn not only about the individuals involved in Brooklyn's drag community, but more about the culture of the community itself.
The Huffington Post: How did you get your start in the drag world?
Cher Noble: I started doing drag for parties in Ames, Iowa, and looked at drag as a way to enhance partying. In Ames, there really wasn't any drag scene so when someone would see a drag queen at a party it would take them out of their comfort zone, but also make them feel more comfortable to be themselves -- they didn't have to worry about being the weirdest person at the party.
What role do you see drag queens playing within the larger spectrum of the LGBT community?
I'd put them somewhere between class clown and billboard. On the one hand, drag queens are a sort of comic relief. They (generally) don't take themselves too seriously, which is important compared to serious issues affecting the LGBT community and LGBT rights. On the other hand, when you see a drag queen, you automatically think about the LGBT community. We keep it topical.
Describe the drag scene and community in Brooklyn -- what makes the drag culture here unique?
The Brooklyn drag scene is one big family, like from one of those home-for-the-holidays movies. We love and support each and every one of each other -- we treasure our differences, we greet each other with a kiss on both cheeks. Then we read each other, throw some shade and have a good laugh. In the end, it's all about love, no matter what.
How does Brooklyn as a community shape and construct drag culture?
We ignore all the rules. We say yes when someone else says no. This provides everyone in Brooklyn with a stage they can call their own; they don't have to worry about their performance being good or bad, they just have to worry about their performance being their own. We are shaping and constructing drag by thinking outside of the typical, sequined box.
(The interview with Cher Noble continues after the slideshow. Some images may not be safe for work.)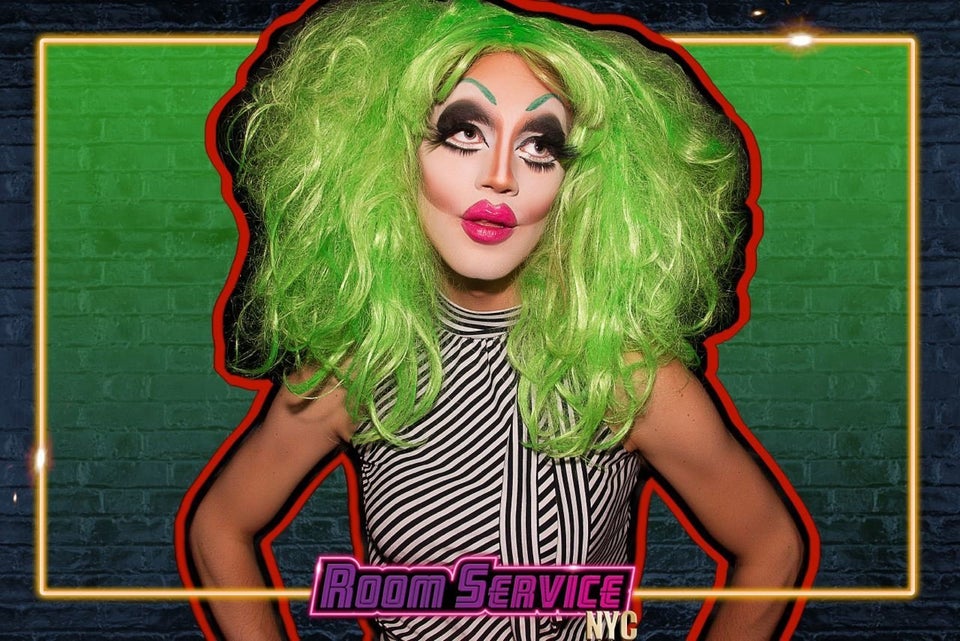 Cher Noble
In what way would you say that the drag scene in Brooklyn points to the direction that drag is going?
I believe we are showing all drag queens (and maybe the rest of the world?) that it is a lot more fun to love and support one another. It takes all kinds of people to make a true scene and until you can put your differences behind you, you will go nowhere.
Do you find empowerment in drag?
Absolutely! Doing drag has taken me out of the crowd and onto the stage, given me new friends, introduced me to people I've looked up to, and gotten me into parties and events. I've been featured in photography projects, news articles, magazines, and interviews. I also like to think that by being a drag queen with body hair that I'm standing up for an array of gender identities and issues as well as speaking out about societal views on beauty. I find enjoyment in blurring those lines.
Why do you go by Cher Noble?
I have always been obsessed with the Chernobyl disaster and one day I realized what a great drag name it would make. It combines the legendary gay icon, Cher, and the aristocratic 'Noble,' with a dose of nuclear radiation.
Drag culture is becoming increasingly more mainstream, particularly with the popularity of "RuPaul's Drag Race." How would you say this has affected drag culture and the nightlife community?
Obviously it has created a drag baby boom. There are new drag queens born every day and I couldn't be happier! There's no such thing as too many drag queens. I also think it has raised the bar of drag. You can no longer just put on a dress and lip-sync a song. Now you have to be able to make a costume, style your wig, and pose for a picture while hanging upside down by your stilettos -- or something like that. Not to mention all the new vocabulary that comes from "Drag Race."
Where can you be found throughout the week?
Every Thursday you can find me, Lady Simon and Cherri Baum performing at Wreck Room for Trey LaTrash's Bless This Mess along with some amazing special guest performers and DJs every week. The last Tuesday of every month, Hamm Samwich and I have a show at Tandem called MARRY/FUCK/KILL where we invite three queens to each give a performance based on marriage, fucking or killing. On a random Saturday every month, I am also at Trey LaTrash's Dizzyland -- if you haven't been there yet, check it out. It was the first and only party where I've actually had to stop partying to drink some water. Need I say more? Other than that, there's always a chance that if you are at a drag show or party in Brooklyn, I will probably make an appearance.
Any parting words?
I prefer French exits.
Missed the previously featured drag performers and installments in this series? Check out the slideshow below.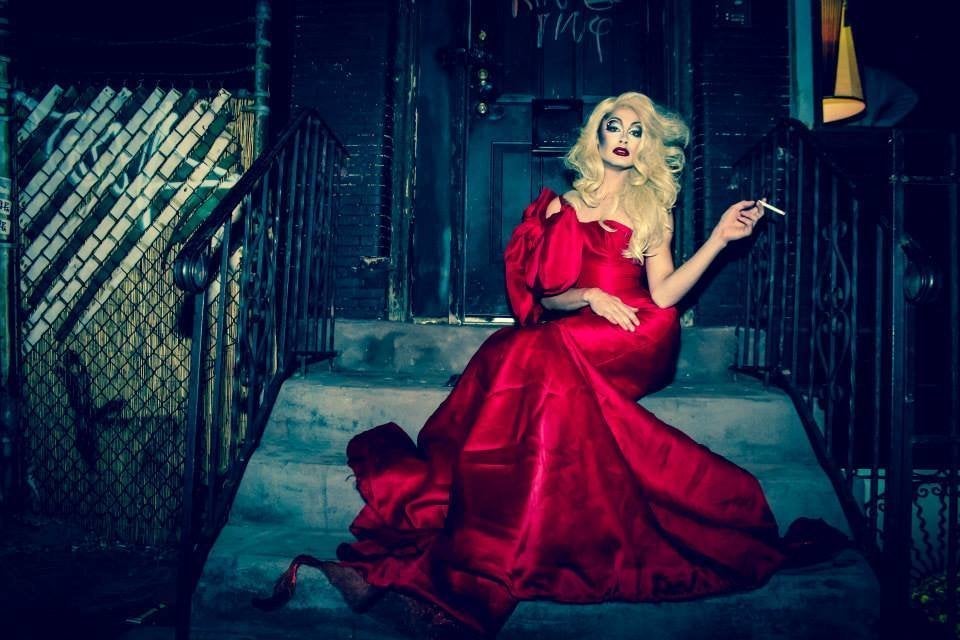 Queer New World: Brooklyn Drag Culture
Popular in the Community