The "Woman's World" singer has not been shy about her feelings regarding Trump, and this morning's interview proved to be no different. She told Maria Shriver, "I feel like I'm yelling 'fire,' and no one is listening! I care about the country, and I know that the people that are following Trump, they care about the country, too. But I don't think it's the same country I care about."
The queer icon went on to explain why she supports Hillary Clinton, telling viewers that she knows Clinton isn't necessarily the perfect candidate.
"She's done some things that I'm sure she wishes she hadn't done," Cher continued. "And she's done things — I can't back every play. But I think that if she has the chance to be a great president, she will rise to that occasion."
Cher's Twitter feed has been a bright spot in an otherwise anxiety-inducing election, with the pop star using her platform to consistently blast Trump through the election cycle.
Thanks for always being there for us, Cher!
Before You Go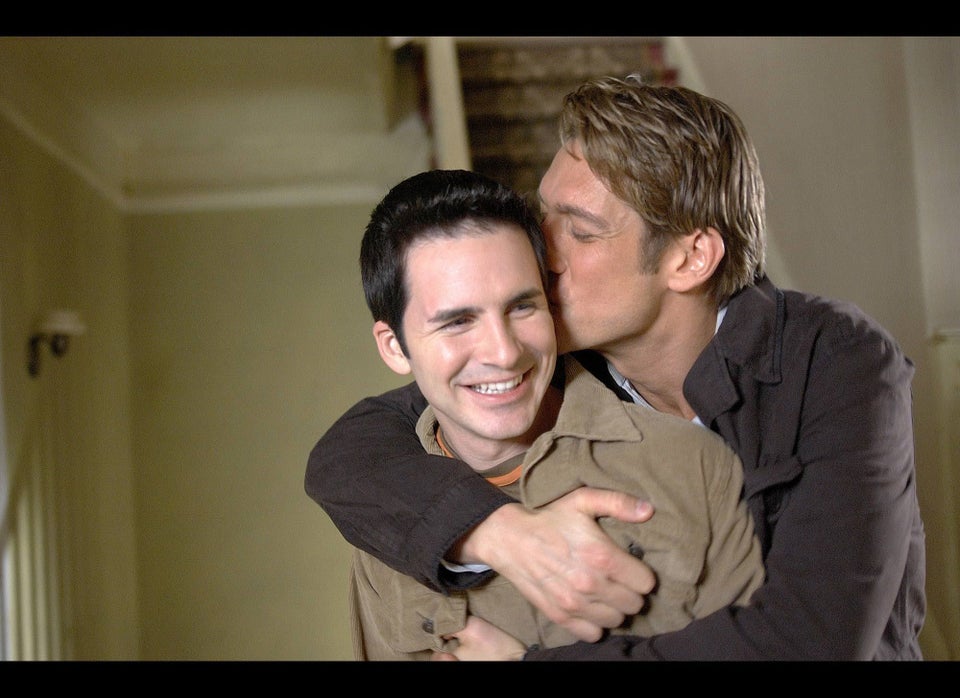 Favorite Gay TV Couples
Popular in the Community