The odds of Cher and Madonna finally doing a duet together are looking about as good as the "Believe" singer tweeting without a single emoji. In other words, it's not happening.
The "Mamma Mia: Here We Go Again!" star stopped by "The Ellen DeGeneres Show" on Monday to talk about her new ABBA cover album, but ended up reigniting her long-dormant feud with the Material Girl.
During a segment called "5 Second Rule," Cher was asked to answer a variety of questions as a clock ticked away, and when she was tasked with choosing three celebrities she wants to duet with, the game took a delightfully shade-filled turn.
"Oh, Adele, Pink, and, uh, um, not Madonna," she said right out of the gate.
"Well, all right, Ms. Negative!" said DeGeneres, who couldn't keep herself from laughing.
"Did I cheat?" the "Gimme! Gimme! Gimme!" singer asked.
"He said, 'You'd want to.' It's not who you wouldn't want to," the daytime talk-show host explained.
Cher fired back, "I took a little license."
And things had been going so well between the two icons.
The singers recently joined forces at the 2017 Women's March in Washington, D.C., where they both gave impassioned speeches railing against President Donald Trump.
They were later photographed looking friendly backstage, suggesting that all was right in the pop music world.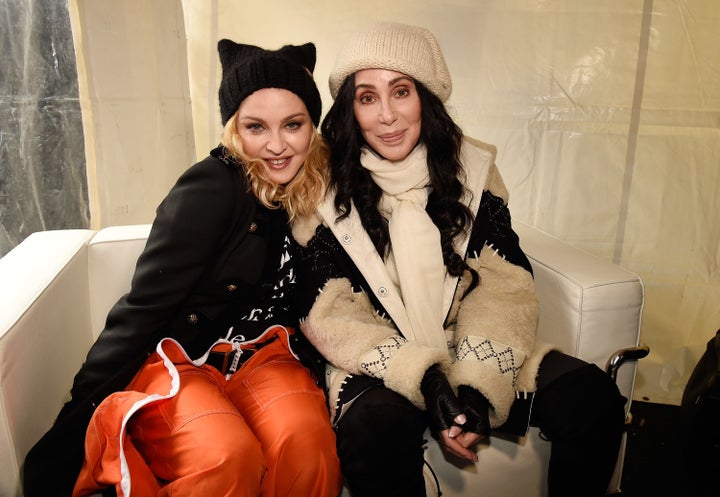 Of course, their relationship over the years has been rocky at best, with Cher making a handful of bluntly critical public statements about Madonna.
"There's something about her that I don't like. She's ... mean. I don't like that," Cher said during a particularly candid CBS interview in 1991.
"I remember having her over to my house a couple of times, because [Sean Penn] and I were friends, and she just was so rude to everybody. It seems to me that she's got so much that she doesn't have to act that way," she said.
"She acts like a spoiled brat all the time. And it seems to me when you reach the kind of acclaim that she's reached — and you can do whatever you want to do — you should be a little bit more magnanimous, and a little bit less of a c**t."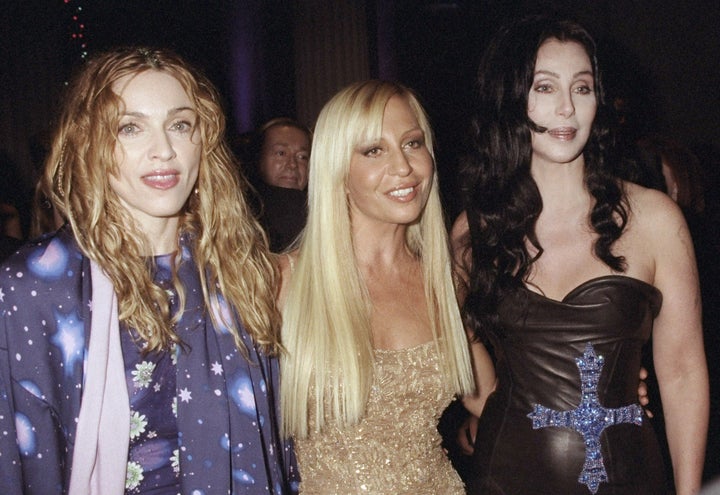 But years later, Cher clarified that while she might have taken issue with Madonna's behavior at the time, there was always a lot of respect between the two.
"I never hated her, I just thought she was a bitch. Actually I quite respect her," wrote Cher during a Reddit AMA in 2013. "Actually I think Madge might be one of the most amazing artists I've known. I don't like everything she does, for sure, but she is always riding the crest of the wave. She always saw trends WAY before anyone else, and had great videos."
Madonna has yet to weigh in on Cher's most recent comments ― she did move halfway around the world, after all ― but she's also never been one to hold her tongue.
Bracing for her response in 3, 2, 1 ...