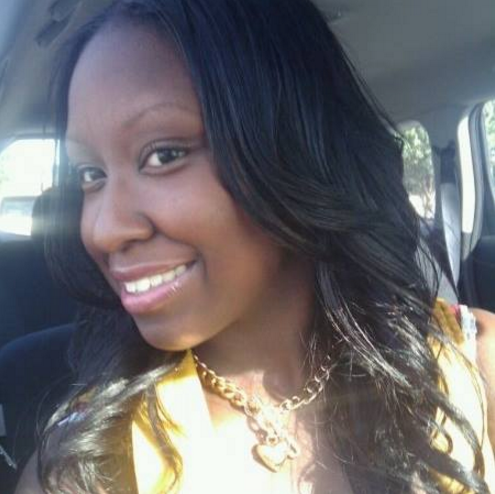 BRIDGEPORT, Conn. — Cherelle Baldwin held back tears Tuesday as she told a jury how her ex-boyfriend Jeffrey Brown whipped her with his belt and then wrapped it around her neck as her 19-month-old son cried nearby.
Brown sent a rash of threatening texts just before the early-morning attack in her bedroom, testified Baldwin. He repeated one twice in a row: "doa on sight." She interpreted that to mean "dead on arrival."
Baldwin is on trial in Bridgeport, Connecticut, charged with murdering Brown on May 18, 2013, by striking him with her car and pinning him against a cement wall. Firefighters found a man's black leather belt under his body.
Baldwin maintains she acted in self-defense after Brown broke into her house and strangled her. She says she didn't intend to kill him.
Police didn't buy her story, saying physical evidence -- including a lack of visible injuries on her neck -- is inconsistent with what she told investigators.
She faces up to 60 years behind bars if convicted. This is her second trial; the first resulted in a mistrial.
"Everything happened so quick," Baldwin testified on Tuesday. "All I could think about was the baby."
She said that after Brown strangled her, she ran from the house, shoeless and without her glasses, dressed only in a nightgown, leaving her baby crying in the bedroom. She said she got into her car.
Brown followed her and tried to strangle her in the car, she said. He was coming around on the passenger side, she said, when she stepped on the gas.
At some point, she said, Brown was on the hood of her car. The next thing she remembers is being on the ground, outside her vehicle, with a broken leg.
"I didn't mean to kill Jeffrey," she said.
Much of Baldwin's testimony centered on the couple's history of domestic violence.
Baldwin characterized her ex-boyfriend as "controlling, abusive," and told the jury that he had previously slashed her tires, broken a window in her house, pulled her by her hair, choked her, stolen her cellphone, and stalked her at her mother's home and her workplace. Police responded to two incidents.
At one point in her testimony, Baldwin's heavy sobbing, amplified by a microphone, forced the court to recess.
Karen Jubanyik, an emergency medicine physician at Yale-New Haven Hospital and an expert in non-fatal strangulation, testified it was common for strangulation victims to have no visible injuries after an attack.
"I have seen plenty of people who have reported being strangled with no marks at all," she said.
Jubanyik noted that strangulation is a common method of abuse in domestic violence relationships, likely because it can go undetected.
"It's very threatening, and it's very terrifying," she said.
The defense also presented a photo of Baldwin taken in the hospital after the attack. It shows Baldwin's naked back, with what appears to be lacerations down her right side.
Jubanyik testified that the injuries were consistent with marks left by a belt.
"They are linear lacerations, with a curve to them," she said. "That is what I have seen with patients who have been assaulted with a belt."
Cindy Long, Baldwin's mother, said she believes her daughter told the truth on the stand.
"She was just defending herself and saving her baby," Long said.
Baldwin's father, Bernard Baldwin Sr., said he was saddened by his daughter's testimony.
"I didn't know she was going through so much," he said. "I wish I did know, because it wouldn't have happened like that."
The defense is expected to rest on Wednesday.
Melissa Jeltsen, a senior reporter who covers domestic violence, will be reporting from Cherelle Baldwin's trial in March. Tips? Feedback? Send an email or follow her on Twitter.
Popular in the Community