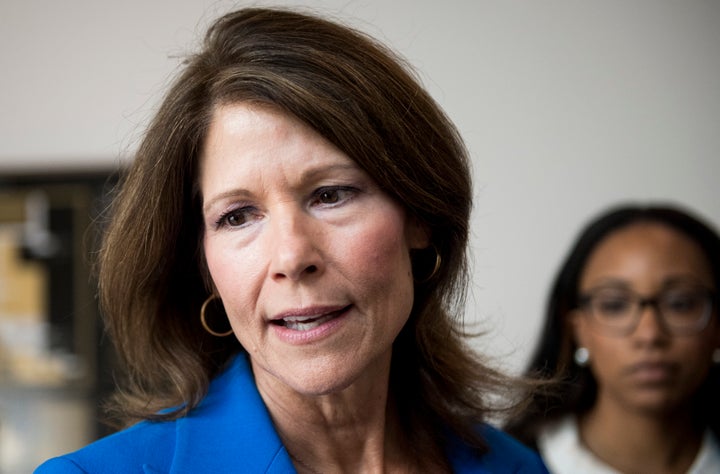 Speaking to Fox News on Thursday, Rep. Cheri Bustos (D-Ill.) pointed to Bill Cosby's recent sexual assault conviction as evidence that similar accusations against Supreme Court nominee Brett Kavanaugh should be more thoroughly investigated.
Bustos, who is running for re-election in Illinois' 17th Congressional District this November, drew the comparison after "Outnumbered" host Harris Faulkner noted that because of statutes of limitations, Kavanaugh cannot be convicted of any of the crimes he has been accused of by Christine Blasey Ford, Deborah Ramirez and Julie Swetnick.
"To your point of these allegations going back a bit, I've got two words for you, and that's Bill Cosby," Bustos said. "He was just convicted out of a case that dated back to 2004. Other allegations went back decades. And so if there is an attempt to get to the truth, the truth can be found, and I think that was lacking in this case."
Bustos joined the chorus of Democrats who say the FBI's new investigation into Kavanaugh was not nearly rigorous enough.
"There were dozens of people who were left out of this whole process," she said. "To me, that doesn't shout out that this is a thorough investigation and that this is an attempt to get to the ultimate truth."
Sen. Dianne Feinstein (D-Calif.) said as much on Wednesday, noting that the FBI didn't interview Kavanaugh or Ford, who accused him of sexually assaulting her when they were in high school.
"It looks to be the product of an incomplete investigation that was limited, perhaps by the White House — I don't know," Feinstein said.
Kavanaugh's nomination is set for a Senate floor vote on Friday.
Calling all HuffPost superfans!
Sign up for membership to become a founding member and help shape HuffPost's next chapter