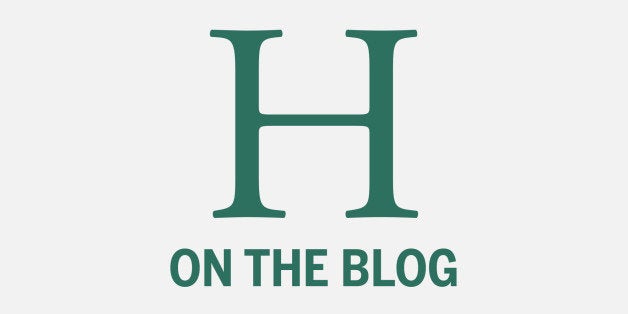 Paradigm Shifters is a series of interviews with a select group of women from eclectic walks of life. It will highlight unspoken, real life insights on how women have been able to turn weakness into strength. A naked soul point of view of how their breakdowns were really a preparation for breakthroughs. They are your quintessential Paradigm Shifters; internal shifts converted into genuine change.
Everything I have ever done has been focused on this underlying theme of shifting the paradigm because, "what we think determines what we feel and what we feel determines what we do." Hence why Empowered by You takes lingerie, which has traditionally been seen merely as a tool of seduction and redirected that energy as a tool of empowerment.
I hope from these stories you will look at your own situations, struggles and accomplishments through a different lens. At the very least you will be more equipped with real life tools to change your own paradigm. At the end of the day we are our own Alchemist turning the silver we were born with into the gold we are destined to become.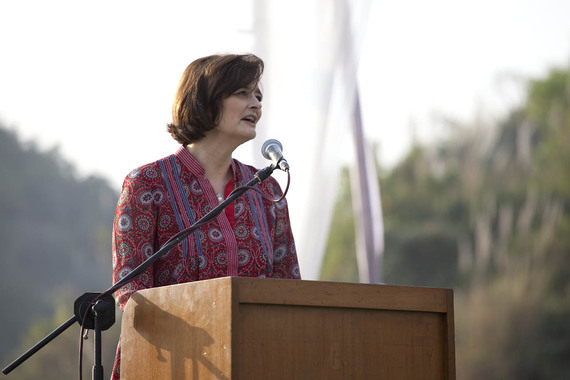 Wife of former British Prime Minister Tony Blair, leading lawyer and committed campaigner for women's rights, Cherie set up the Cherie Blair Foundation for Women in 2008 to help women build small and growing businesses in developing and emerging markets so that they can contribute to their economies and have a stronger voice in their societies. More information about the Cherie Blair Foundation for Women can be found here.
What made you go from living a life of success to living a life of success with significance?
I'd like to think that significance has always been something important in my life. In my youngest days, the nuns at my grammar school drummed into us that we were in this world to make it a better place not just for ourselves, but for other people, too. So, from the very beginning I've been driven by this idea that we have to make a difference and it's one of the reasons I went into law in the first place. It was very much about how law could change the world. I wanted to change the world, even at 14 when I told everyone I was going to be the first woman prime minister. So I've always strongly believed that we're here to make a difference.
What have you experienced that shifted a paradigm in your life?
There are a number of things. I was brought up by strong women: my mother and my grandmother. I suppose the first big shift in my life was when, at the age of 8, my father left my mother, leaving her alone with two daughters to bring up. That taught me the importance of women being financially independent. You never know what might happen. If you have the resources to be able to support yourself and your family, you are much less likely to go under. Then, I had this huge paradigm shift when I went from being a successful lawyer, as you say, to becoming the wife of the Prime Minister. I'd done a lot of work with women's rights as a lawyer. When we traveled I tended to visit women to see what was going on. I met some fantastic women who were known in their community for the work they were doing, but weren't known beyond that. These were the unsung heroes of our world. The women entrepreneurs particularly struck me. I am self-employed barrister and to some extent an entrepreneur myself. Meeting these women who were also running their own businesses struck a chord with me. I realized that by investing in women, you could really make a difference. This is why I went on to set up my foundation, which supports women entrepreneurs in developing and emerging economies - we invest in them so that they can make a difference in their communities.
What has been your experience with support from women versus men mentors?
Something that struck me when I was in Downing Street was the enormous amount of interest there was in the fortune of women - I met so many people who really wanted to reach out a hand and help. There was a sense of goodwill and understanding that if fewer women shine everywhere, then none of us are going to shine as much as we should. It's not good enough to believe women matter if they only matter in the UK. They have to matter everywhere. As long as there's an idea that women don't matter in the world, then all women are diminished. So I thought, how can I harness that good will? That's the other part of the mentoring programme run by my foundation. We ask our mentors to mentor a woman entrepreneur over the course of a year. All our mentees are women, but our mentors are men as well as women. I'd been so lucky in my life to find good, helpful men. When I was a young lawyer, there were very few women. I was called to the Bar at a time when it was the first time the number of women being called to the Bar was over 10%. But the men were prepared to help you if they thought you were a good lawyer. My husband has always been tremendously supportive. So I knew there were good men. Some of the women entrepreneurs we work with don't know what a good man looks like, so it's really important to me that we have male mentors. One of our mentees described the relationship with her mentor as having an invisible friend at your shoulder on your business journey, who's there for you and can support you. I like that idea.
What inspired you to start a charity at this point in your life and career?
I've always felt we could make a difference. I had this very special opportunity and privilege; my husband was stepping down as Prime Minister, and I could've just gone back to just being a lawyer, but I thought, is there a way that I can turn my experience into something that I could give back? So, in 2008, I set up my foundation for women. We are in the business of helping women improve their businesses and therefore we have to practice what we preach. We have a very professional team. We are very proud that, to date, we have reached over 118,000 women in 80 different countries across the world. We have partnerships with fantastic organizations. I know that the people who know best about what works in the countries where we operate are the people who live there. So we partner with local organizations. We have also been very fortunate to have had some great business partners, like ExxonMobil, Visa and Bank of America. Just to give you an idea of how we work - we currently have a very big project in Rwanda with Accenture, where we're working to support 15,000 women through a combination of training, mentoring and access to financial services via mobile phones.
What legacy would you want your foundation to leave?
I'm not sure if we think in terms of legacy. My foundation is absolutely about the women we work with and they are contributing every day to their families, to their communities, and to the economy of their countries. All we are doing is enabling them to be the best that they can be. I hope that our staff also think that we are enabling them to be the best that they can be and giving them the opportunity to really make a difference. They work so hard and they are really committed so we're very, very lucky.
Cherie knows exactly what she has to offer. By recognising the power of her experience and voice she is impacting the lives of women around the world in incredible ways. She shows us all the importance of paying it forward. I have been shifted.
Calling all HuffPost superfans!
Sign up for membership to become a founding member and help shape HuffPost's next chapter