Pup-centric website BarkPost has honored a very special pit bull in its on-going video series, Dog's Best Day, which aims to give one well-deserving pooch 24-hours of total tail-wagging wonderment.
Cherry Garcia, who was among the more than 50 pit bulls removed from an illegal dog fighting ring housed in NFL quarterback Michael Vick's Virginia property in 2007, is fully rehabilitated and has been living with a loving family since 2010. The docile pit bull loves swimming, hanging out with his family and snuggling with kittens.
"Cherry just loves his kittens, he has two cats now and he loves to play with them," Paul Fiaccone, Cherry's owner told BarkPost in the above video. "Every time he's around kittens, it's like all the stress goes away. He would definitely love to be a kitty nanny for a day."
So, for Cherry's best day ever, that's just what Bark Post and Friends of Berlin Animal Control delivered. They brought a few fuzzy felines that Cherry could nuzzle with in his very own Kitten Cuddle Fort: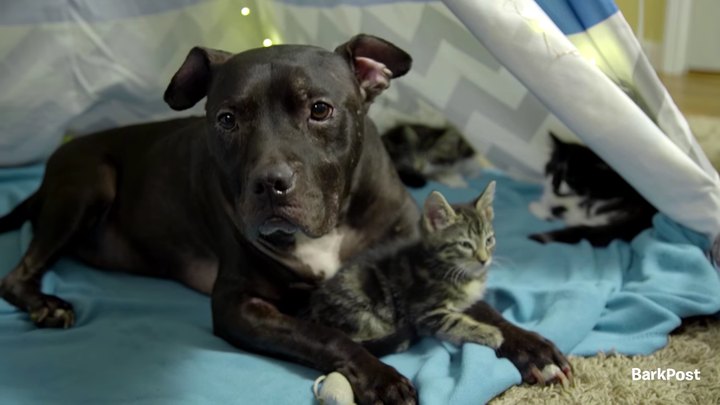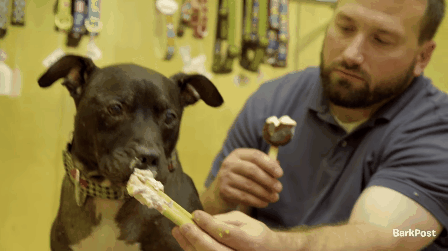 And at the tail end of his best day ever, Cherry, who loves the water, got to splash around in his very own backyard beach.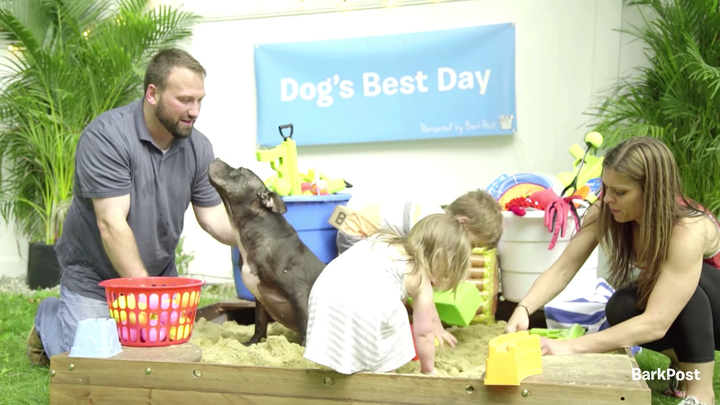 "What people don't understand, [is] that the dogs in fighting rings are no different than any other dog. The proof is in Cherry," Fiaccone said in the video. "He wants to be happy. He wants to give back. What he wants to do is love."
The dogs who were removed from Vick's home in 2007 suffered horrendous abuse. Some dogs, who didn't perform well in fights, were even executed though drowning, hanging and electrocution, The Washington Post reported.
At the time of the rescue, some organizations, like PETA, thought that these dogs were so badly damaged that they were beyond rehabilitation and should be euthanized. But the folks at Best Friends Animal Society disagreed.
In fact, the Utah-based group took in 22 of Vick's former fighting dogs, including Cherry, and dubbed them "Vicktory Dogs" because they were so committed to turning these pooches' lives around.
Though, at first he was clearly traumatized.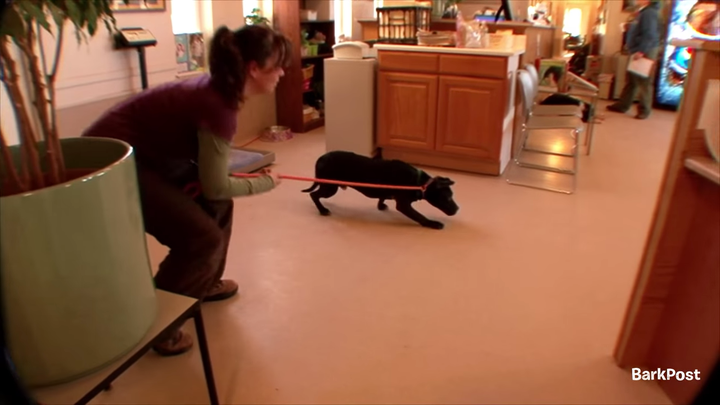 "When we would try to walk him, he would flatten his body right to the ground and almost crawl because he was so scared," Michelle Weaver, Best Friends' director of animal care, told BarkPost in the above video.
Yet through the groups' rehabilitation process, by the time Cherry was adopted by the Fiaccone family in 2010, he was an absolute snuggle bug.
"Watching him with our 2-year-old son and our newborn daughter is something more special than I could ever describe," Fiaccone told The Huffington Post in 2014. "He is always keeping an eye on them and he loves them so much. It's hard to think of my son without having Cherry in the picture."
"We have learned so much from Cherry. This is a dog that had chemicals poured on his back, forced to fight for his life, and flat-out tortured, yet he keeps moving forward, he doesn't have a rearview mirror. He doesn't look at himself as a victim, he looks at himself as a survivor."