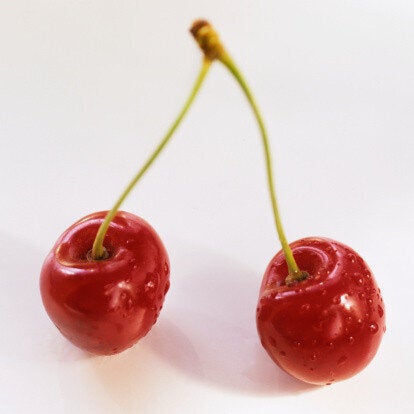 Sometimes the latest research on nutrition involves a substance or supplement with an obscure name that only a scientist could get excited about. But other times, there is something absolutely delicious that, it turns out, is also great for you.
Which brings us to cherries.
With cherry blossom season in the air, now is a great time to celebrate the beauty of nature and one of my favorite fruits, the cherry.
The delicious sweet and tart flavor of cherries is matched by remarkable health benefits.
Cherries are a rich source of:
vitamin C
potassium
boron, a mineral that plays an essential role in bone health, especially for women.
Cherries Fight Inflammation
Cherries are important for their ability to control inflammation. A growing body of scientific research indicates that inflammation contributes to diseases such as heart disease, arthritis, and obesity.
Sweet or tart, cherries are a powerhouse of anti-inflammatory nutrients.
A study from University of California at Davis found that regular consumption of cherries for 28 days produced a decrease in biochemical signs of inflammation in blood, including a 25 percent reduction in C-reactive protein (CRP), the most widely studied marker of inflammation. Elevation of CRP in blood is associated with an increased risk of heart disease and stroke.
Cherries Better Than Aspirin for Pain?
According to research done at Michigan State University the anthocyanins that make cherries red could also help relieve pain more effectively than aspirin. The study found that anthocyanins were potent antioxidants that could prevent oxidative damage and also inhibited enzymes called cyclooxygenase-1 and -2 (Cox 1 and 2), which is similar in the way anti- inflammatory drugs seek to reduce pain. The study appeared in the Journal of Natural Products published by the American Chemical Society.
Lead researcher Muralee G. Nair, Ph.D., Professor at Michigan State University College of Agriculture & Natural Resources, noted about this cherry effect "It is as good as ibuprofen and some of the nonsteriodal anti-inflammatory drugs." Nair said that his lab results indicate that consuming 20 tart cherries could provide anti-inflammatory benefits.
Finding a natural way to reduce pain is important, given the serious side effects from common pain relievers called NSAIDs, examples of which include Advil, Motrin, Aleve and aspirin. Learn about these surprising side effects in my article Why Medication Can Be Dangerous to Your Health
Cherry Juice for Workout Recovery
A presentation at the American College of Sports Medicine Conference found that drinking tart cherry juice helped reduce pain after exercise for long distance runners. This research, from the Oregon Health & Science University, indicated that cherries could act like medications that runners use to reduce inflammation after workouts.
Publishing their findings in the Journal of the International Society of Sports Nutrition, the researchers explain: "Considering the natural anti-inflammatory and antioxidant capacity of tart cherries, it is plausible that cherry consumption before and during strenuous exercise may have a protective effect to reduce muscle damage and pain."
"For most runners, post-race treatment consists of RICE (rest, ice, compression and elevation) and traditional NSAIDS (non-steroidal anti-inflammatory drugs)," said Kerry Kuehl, M.D., a sports medicine physician and principal study investigator, who added: "But NSAIDS can have adverse effects -- negative effects you may be able to avoid by using a natural, whole food alternative, like cherry juice, to reduce muscle inflammation before exercise." Please see References below for the link to the full text of this interesting study.
Reducing pain in sports would be a great benefit, given the pain that some professional athletes go through, which you can learn more about in: Football and Painkillers

Cherries and Gout
Another study from the University of California at Davis found that a single dose of cherries reduced the blood level of uric acid in healthy women. Excess uric acid causes gout, a very painful type of arthritis. The use of cherries to prevent gout is well established in Western folk medicine.
You can enjoy the benefit of cherries all year round with unsweetened cherry juice, unsweetened cherry juice concentrate, or frozen organic pitted cherries, which make a delicious snack or dessert.
And don't forget about incorporating anti-inflammatory foods like cherries into daily life. Here is a cherry recipe from my book, The Fat Resistance Diet, an anti-inflammatory program featuring foods that help cut inflammation.
Cinnamon Lemon Poached Pears with Cherry Syrup
2 Ripe Pears
Juice of 1/2 Lemon
1 Teaspoon Cinnamon
1/8 Cup Chopped Almonds
1 Cup of Water
2 Sprigs of Mint
1 Tablespoon Cherry Concentrate

Peel and core pears. Put pear, water, cherry concentrate, lemon juice and cinnamon in a saucepan. Cover and simmer for 7-10 minutes or until fork tender. With a slotted spoon remove and plate pears. Simmer liquid until syrup is reduced to desired consistency and spoon on pears. Top with chopped almonds and mint. Serves two.
I hope you enjoy the healthy pleasure of cherries this spring and the rest of the year.
Now I'd like to hear from you:
Do you suffer from pain or inflammation?
What symptoms do you experience?
Have you found anything that helps?
Please let me know your thoughts by posting a comment below.
Important: Celebrate Spring with your friends and family by forwarding this article to them, and sharing on Facebook.
Leo Galland, M.D. is a board-certified internist, author and internationally recognized leader in integrated medicine. Dr. Galland is the founder of Pill Advised, a web application for learning about medications, supplements and food. Sign up for FREE to discover how your medications and vitamins interact. Watch his videos on YouTube and join the Pill Advised Facebook page.

References and Further Reading:
Kuehl KS, Chestnutt J, Elliot DL, Lilley C. "Efficacy of tart cherry juice in reducing muscle pain after strenuous exercise." American College of Sports Medicine. 851. May, 2009.
Recipe by Jonathan Galland from The Fat Resistance Diet © 2005 Leo Galland, M.D., Reprinted by permission of the author.
This information is provided for general educational purposes only and is not intended to constitute (i) medical advice or counseling, (ii) the practice of medicine or the provision of health care diagnosis or treatment, (iii) or the creation of a physician--patient relationship. If you have or suspect that you have a medical problem, contact your doctor promptly.

Support HuffPost
The Stakes Have Never Been Higher
Related
Popular in the Community