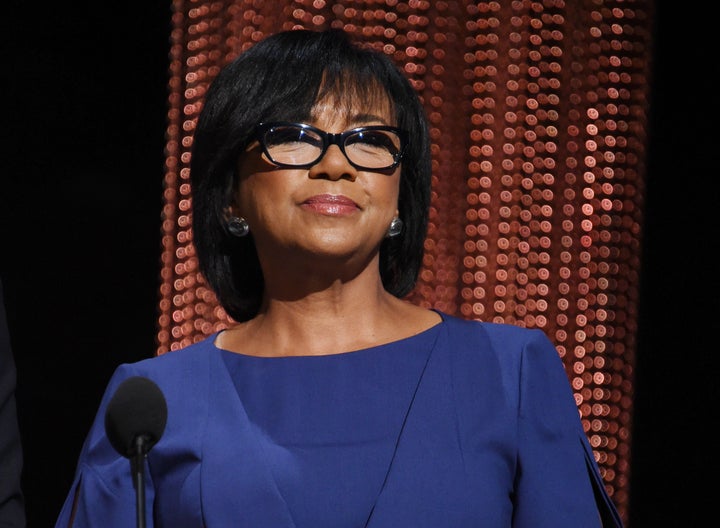 When the 2016 Oscar nominations were announced Thursday morning, it came to the surprise of pretty much no one that the list was alarmingly white. For the second year in a row, not a single actor of color, male or female, scored a nomination.
We could go on forever about the disappointing lack of diversity (#OscarsSoWhite), but instead, we'll let the words of Academy president Cheryl Boone Isaacs speak for us. 
"Of course I am disappointed," she told the site. "But this is not to take away the greatness [of the films nominated]. This has been a great year in film, it really has across the board."
Isaacs also noted that the Academy's efforts at embracing diversity are moving too slowly.
"You are never going to know what is going to appear on the sheet of paper until you see it," she said. "We have got to speed it up."
Indeed -- the Academy, and Hollywood in general, needs to hurry up and recognize how many talented non-white actors and actresses there are in the industry. To put it frankly, it's about damn time. 
That being said, it's important to note that Isaacs has been pushing for more diversity, especially following similar backlash in 2015. After last year's controversy, Isaacs started an initiative called A2020, aimed at encouraging the industry to provide more opportunities to women and minorities. 
After launching the initiative at the 2015 Governors Awards last November, Isaacs said, "When it comes to fair and equal representation in our industry, words are are not enough. We also have a responsibility to take action and we have an unique opportunity to do so now."
Oscars producer Reginald Hudlin also spoke about the issue to Deadline on Thursday, saying, "I thought there was an extraordinary amount of Oscar-worthy work by black artists and they all got overlooked."
"That's a lot, so it's very disappointing. But that doesn't change the fact that those movies are there, those movies are great, audiences love them and they were some of the biggest box-office of the year," he said. "So America's clear, the world is clear as they are celebrating them. I hope they are not being punished for their success."
Here's to hoping the Academy will finally listen to what everyone is saying. 
PHOTO GALLERY
Best Movies of 2015
Calling all HuffPost superfans!
Sign up for membership to become a founding member and help shape HuffPost's next chapter