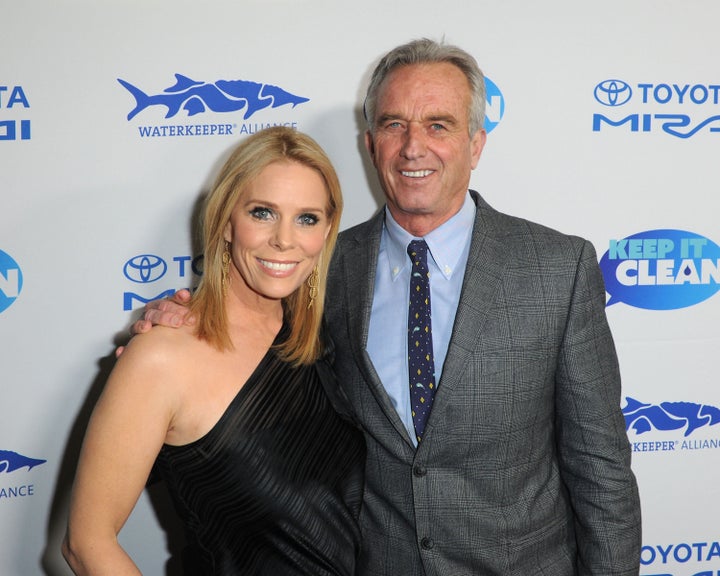 He announced his plans to run for the 2024 Democratic presidential nomination on Wednesday in Boston, saying his "mission over the next 18 months of this campaign and throughout my presidency will be to end the corrupt merger of state and corporate power that is threatening now to impose a new kind of corporate feudalism in our country."
"My husband, Robert Kennedy Jr., announced today he will be running for President, and I support his decision," the 57-year-old "Curb Your Enthusiasm" star said in the statement, adding that he "is a fearless leader who understands the needs of the American people and has devoted his life fighting for democracy."
Hines hasn't always supported all of her husband's views.
As a result, he's been called out by family and friends for his views, such as in 2019 when two siblings and a niece told Politico that Kennedy was part of a "campaign to attack the institutions committed to reducing the tragedy of preventable infectious diseases."
But Hines has also criticized her husband's behavior, whom she's been married to since 2014.
In response, Hines told a Twitter user, "My husband's opinions are not a reflection of my own. While we love each other, we differ on many current issues."
She later condemned his remarks saying the Anne Frank reference was "reprehensible and insensitive."
She added: "The atrocities that millions endured during the Holocaust should never be compared to anyone or anything. His opinions are not a reflection of my own."
Despite that obvious fact, many Twitter users did feel obliged to reference her in tweets about Robert F. Kennedy Jr.'s announcement.
Popular in the Community