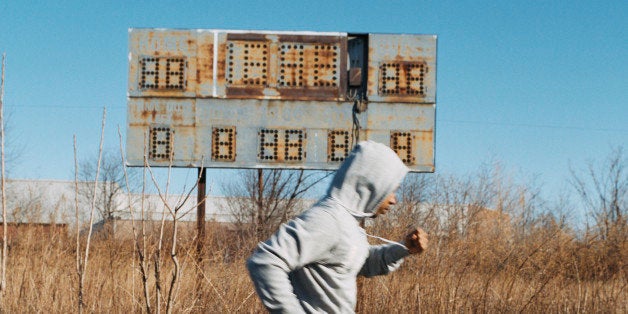 A Detroit city official has accused her superior of jokingly asking if he could "shoot someone in a hoodie" on Angels' Night, according to an exclusive report by the Detroit Free Press. The paper obtained a letter addressed to city officials, in which City Treasurer Cheryl Johnson made several allegations about Chief Financial Officer Jim Bonsall.
The city's Human Resources department is investigating the allegations, which include unfair treatment of minority women.
According to the Free Press, Johnson was taken out of her past position as finance director earlier this month by Kevyn Orr, the state-appointed emergency manager tasked with righting Detroit's budget crisis. Bonsall was appointed in July. Under state law, Orr has the authority to hire and fire city workers and elected officials at will.
The Free Press reports that Johnson, who is black, alleges that Bonsall, who is white, made the hoodie remark in a conversation about administration's role in volunteer policing during "Angels' Night" (a city and community safety initiative on Halloween eve begun in response to a grim city tradition of arson and crime on the so-called "Devil's Night.") The comment seemingly references Trayvon Martin, the black boy who was shot to death in Florida last year. He was wearing a hoodie at the time, which has become an emblem as activists react to his death by asking larger questions about race and how an unarmed teenager ended up shot.
Bill Nowling, spokesman for Orr, said in an email to The Huffington Post that the allegations were "troubling if true."
"The emergency manager takes these allegations very seriously," Nowling wrote. "He has directed the city's Human Resources director to conduct an investigation and report his findings to him. This is the established process when allegations of this nature are made. The investigation will determine the facts of this incident and the facts will determine what disciplinary action is warranted."
The investigation should take a couple days to complete, Nowling said.
In her letter, Johnson also critiqued Orr's choice to "demote" her and alleged that Bonsall's alleged aggressive engagement style with city workers is "more pronounced with minority women." Read the full report at the Detroit Free Press.
In an interview with CFO magazine, Bonsall described himself as "pit-bullish," and as someone who values communication between colleagues but has no patience for apathy.

Johnson has previously made a controversial, racially-charged statement of her own, according to WJBK-TV. Johnson, who is also a pension board trustee, made a comment at an August pension board meeting encouraging "black firefighters and the black police take a more active role in the running of this board," causing pushback from a fellow trustee.
Cheryl Johnson and the mayor's office did not immediately return a request for comment from The Huffington Post.
UPDATE: 4:50 p.m. -- Jim Bonsall, Detroit's chief financial officer, issued a statement Thursday afternoon apologizing for "offending coworkers over comments" he made.

"I apologize and am sorry for having offended coworkers over comments I made during a recent meeting," he said. "Regardless of the outcome of the internal investigation or whether I keep my job as a result of it, it was never my intention to offend anyone."

Before You Go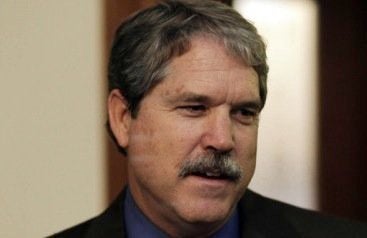 Racist Remarks Made By Politicians
Popular in the Community