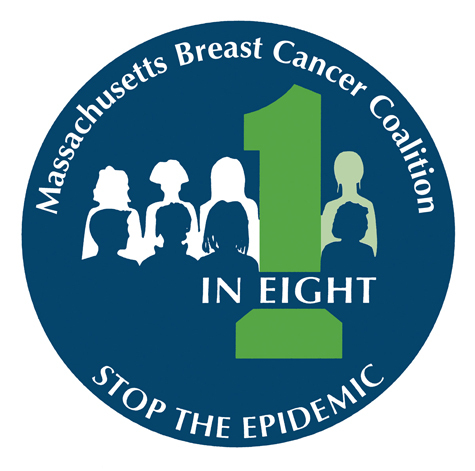 This week I talked with Cheryl Osimo, Executive Director of the Massachusetts Breast Cancer Coalition (MBCC), about their premier fundraising event, "Lesbians & Friends Dance: A Party for Prevention," which takes place Jan. 24 in Boston. MBCC is the only breast cancer nonprofit working closely with a research organization (Silent Spring Institute) to investigate preventable, environmental causes of the disease. This work is funded through annual fundraising events like "Lesbians & Friends Dance," where, for the 17th year, hundreds of women will come together for an evening of celebration and hope for a future free of breast cancer.
One in eight women will develop breast cancer in her lifetime. I talked with Cheryl about working to lower this devastating statistic, and about her spin on LGBT issues. When asked about her involvement with the LGBT community, she stated:
My personal involvement has been one where many and most of my friends and my extended family are lesbian women. The Massachusetts Breast Cancer Coalition was founded by lesbian women, and I have worked hand-in-hand with them on different issues throughout the years and have been very proud to learn from them, and to help in ways they've guided me to help. I support full and equal rights for everyone. I believe in the legislative piece of gay marriage ruled by the Supreme Court. I believe all rights accorded to heterosexual married people will be accorded to married gay couples. We need to work together, hand-in-hand, to make sure we do all we can to change the world for future generations. The Massachusetts Breast Cancer Coalition is doing all we can to prevent this disease, and we need to make sure that all of us who are working on a single issue branch out to help one another to work together on any and all issues that need attention. ... So I'm hoping in the new year that people are going to volunteer time to support those organizations that need help.
Cheryl Osimo has been a devoted breast-cancer-prevention activist and advocate since 1991, when she was diagnosed with breast cancer at the age of 41. She has been raising public awareness of the possible environmental links to breast cancer. Her commitment to breast cancer prevention and awareness will benefit women worldwide.
The 17th annual "Lesbians & Friends Dance: A Party for Prevention" takes place Saturday, Jan. 24, from 8:30 p.m. to12:30 a.m., at the Holiday Inn Boston-Brookline, located at 1200 Beacon Street in Brookline, Massachusetts. The goal is to raise at least $7,000. Music will be provided by DJ Jodi, and the event is being sponsored by Eastern Bank Charitable Foundation; Fenway Health; Lisa J. Drapkin and Debbie Lewis; Wade Horowitz LaPointe LLP; Sue Wilson, Esq.; Hy-Line Cruises; Kauffman Crozier LLP; Geri Davis; The Davis Group; Neiman & Associates Financial Services LLC; Debra Neiman, CFP; Diane Neumann & Associates; OUT to Dance; Meg Steere; and Wilson, Marino & Bonnevie P.C. Advance tickets are $40, and tickets are $45 at door. Volunteers are needed for this important event.
For more information on "Lesbians & Friends Dance: A Party for Prevention," click here.
Listen to more interviews with LGBTQ leaders, allies, and celebrities at OUTTAKE VOICES™.
REAL LIFE. REAL NEWS. REAL VOICES.
Help us tell more of the stories that matter from voices that too often remain unheard.