Some quotes make us laugh, some make us tear up. Some invigorate us and provide endless motivation. Others offer comfort and solace. In a word, good quotes make us feel.
But why is that, exactly?
As an author, Cheryl Strayed's life is all about carefully chosen words -- she's the force behind best-selling "Wild" and has a new book (a quote collection) called "Brave Enough" -- and she recently articulated how some quotes seem to resonate with us more than others, during a discussion with Oprah for this weekend's "Super Soul Sunday."
"We're hungry for consolation, we're hungry for inspiration and truth," Strayed begins. "What a quote does is it delivers in a very concise, powerful form that little jolt of that thing you needed to hear, that thing you forgot, that thing you knew, the thing you didn't quite understand."
A beautiful explanation in just a few sentences. View more quotes from Strayed below.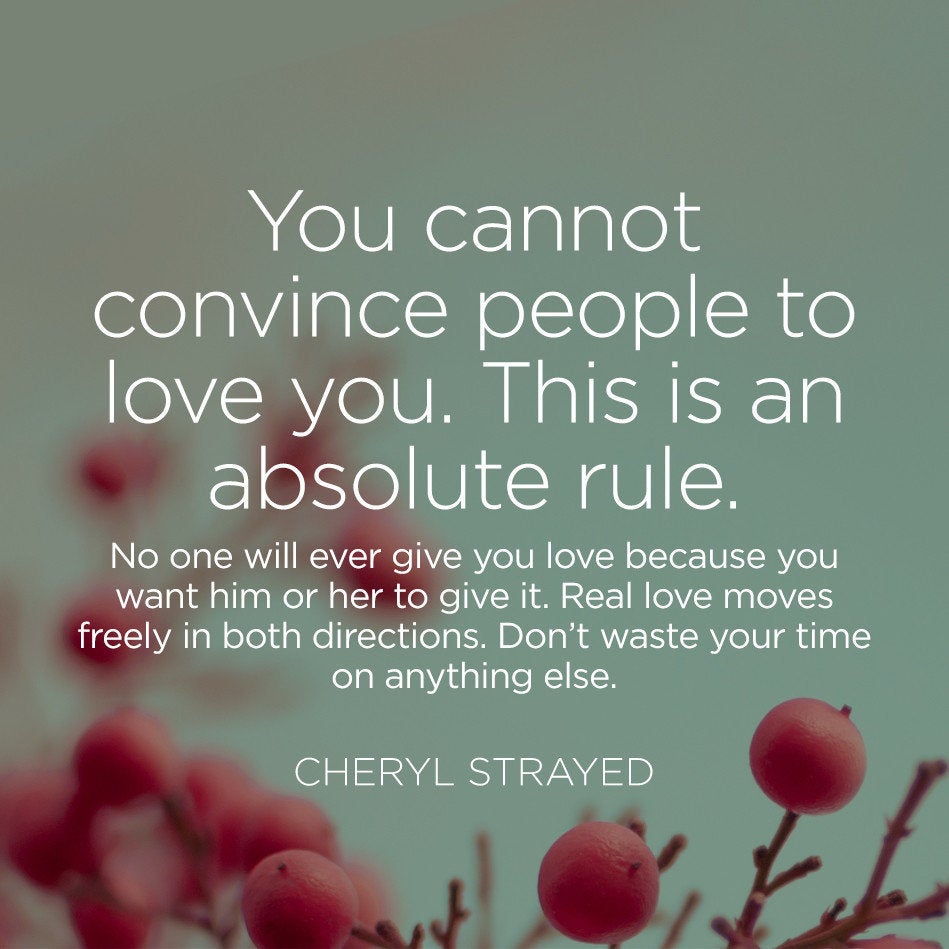 Cheryl Strayed Quotes
Popular in the Community