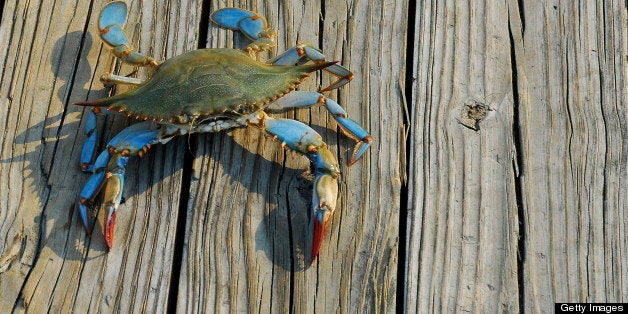 After showing signs of a big comeback, the Chesapeake Bay's blue crab population has plunged by more than half.
The results of a winter survey, released Friday, showed that crab numbers fell 61 percent, from an estimated 765 million last year to 300 million crabs in 2013 -- the lowest number in five years.
Virginia and Maryland have been working hard to bring crabs back, and largely succeeding, since the population nearly crashed in 2007, prompting a federal disaster declaration. Officials called the latest findings disappointing, but they emphasized that crab numbers fluctuate a lot naturally.
"These numbers don't look especially good, but there's no reason to panic," said John M.R. Bull, a spokesman for the Virginia Marine Resources Commission. "The stock is healthy. The female adult crabs are doing even better than last year, and that's encouraging."
The number of adult female crabs -- a key indicator of the population's health -- increased from 95 million to 147 million. That's well above the 70 million mark that scientists consider healthy.
No one knows why the crab total fell, but the best hypothesis is that an unusually large number of juvenile fish called red drum feasted on young crabs. The number of young crabs plummeted from 581 million to 111 million.
Red drum love warm waters, and "it's been a little warmer" in recent years, Bull said. "They've been very happy."
The news of the crab decline came one day after an announcement that underwater grasses, another important sign of bay health, fell in 2012 for the third year in a row. There may be a connection, because young crabs hide in those submarine meadows.
Facing lots of hungry red drum and having few places to hide, Bull said, "Those juvenile crabs didn't have a chance."
Virginia and Maryland were alarmed when crab numbers dropped 70 percent from 1991 to 2007. The crabs were suffering from overfishing, pollution and other problems.
In 2008, both states took steps to help the crabs. One of the biggest moves was Virginia's shutdown of winter dredging, a tradition more than a century old.
Crabs responded quickly. The population jumped from an estimated 251 million in 2007 to last year's 765 million -- the highest total since the early 1990s.
The latest numbers seem to indicate Virginia cannot reopen that winter dredge season, Bull said. It's even possible that other crabbing restrictions will have to be tightened.
Jack Travelstead, commissioner of the Virginia Marine Resources Commission, said people need to keep the crab drop in perspective.
"Five years ago, this fishery was declared a federal disaster. That is no longer the case. Overfishing is no longer occurring," he said, in part, in a statement.
William C. Baker, president of the Chesapeake Bay Foundation, an environmental group, said the numbers show the need to keep cleaning the bay.
""While progress has been made," Baker said, "the Chesapeake Bay remains a system dangerously out of balance."
rspringston@timesdispatch.com
(c)2013 the Richmond Times-Dispatch (Richmond, Va.)
Distributed by MCT Information Services
Before You Go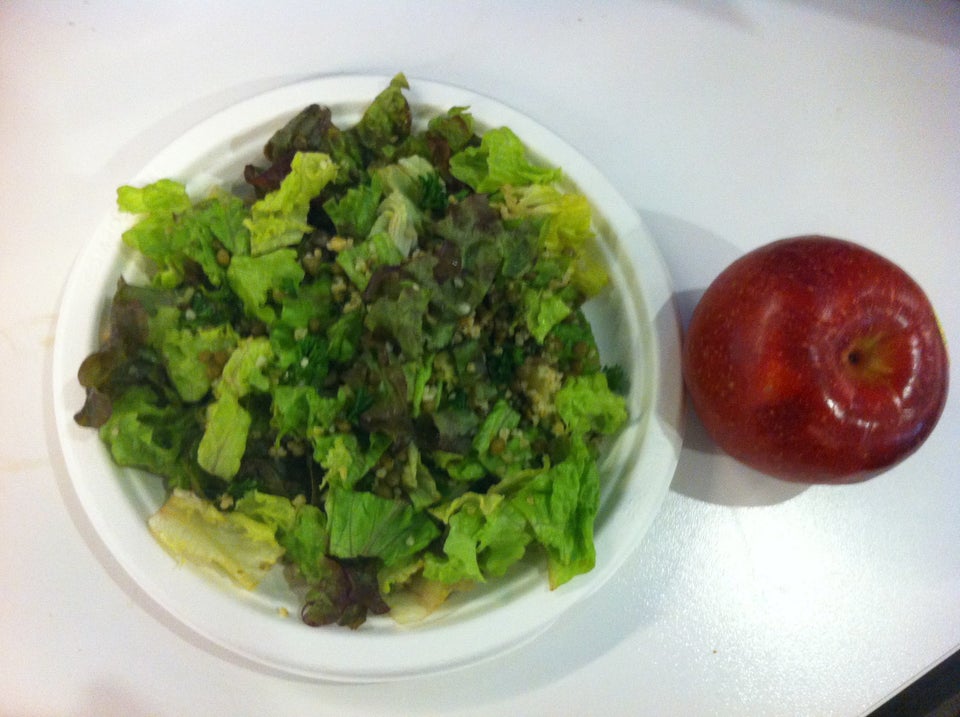 Earth Day 2013 #EcoChallenges
Popular in the Community