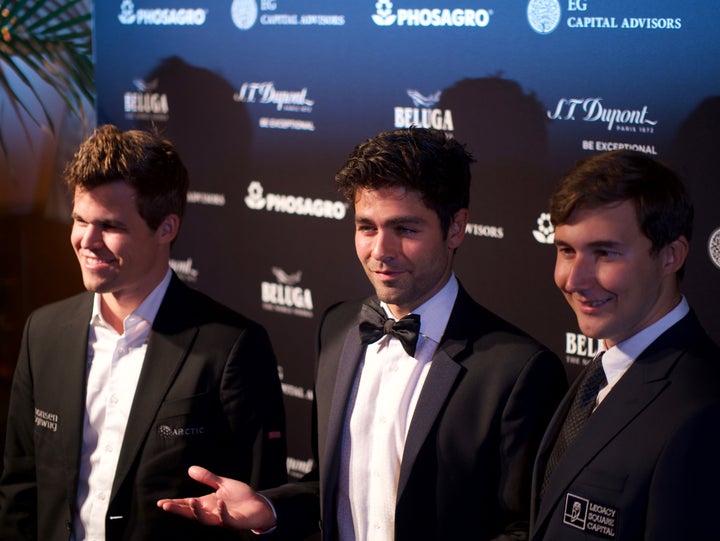 I first heard of Magnus Carlsen back in 2010, around the time he participated in an event called "Magnus Vs. the World". Ensconced in a Manhattan penthouse, the 19-year-old chess phenomenon played a game against, in effect, the entire internet. Three other grandmasters suggested moves for the viewing public to vote on - the winning move was played against Magnus on the board. He ended up winning.
Over the next few years I watched with interest as he achieved the #1 spot on the global chess ranking list, as he dominated tournament after tournament. By the early 2010s, the question was not if Magnus would become world champion, but when. It finally happened in 2013 in Chennai, India. There he dethroned one of the best players in history, 5-time champion Viswanathan Anand. He defended his title convincingly in a return match against Anand the following year in Sochi, Russia. And this week his second title defense, against Sergey Karjakin of Russia, commences in New York City.
Thursday night was the opening red-carpet event at the Plaza Hotel on Central Park South. As the guests were having their drinks, I spotted Magnus' father Henrik Carlsen by the hors-d'oeuvres and sidled up to him. The elder Carlsen is about as far from the tiger-mom parent-of-a-prodigy archetype as you can possibly imagine. He's proud of his son but seems to be constantly pinching himself at the thought that his little Magnus is the greatest chess player in the world. "Is it any less nerve-wracking for you the third time around?" I asked. "Well, it never goes away really," he replied. Then he smiled. "But I think it's good to be a little bit nervous." (see Henrik interviewed in this 60 Minutes profile of Magnus)
One of the first chess celebrities to arrive at the red carpet was Hungarian grandmaster Judit Polgar. Polgar is considered by far the strongest female player in the history of chess; she became the first woman to defeat a reigning #1 when she beat Garry Kasparov in 2002. At this month's match she'll be one of the official commentators attempting to enliven the game for the online audience. Despite its worldwide following of hundreds of millions of players, high-level chess has always faced problems in attracting devoted spectators. The games can be as much as six hours long, and often include stretches of 30-40 minutes in which no move is made; the players sit silently, staring at the board. I asked Polgar if she felt this was a surmountable problem. "I do think this year has the potential to be different," she said. "The internet is allowing us to do new things."
The "new things" in question are innovations like virtual reality broadcasting, 360-degree video of the playing hall, new computer analytics tools to help laypeople understand what's going on in the games. While chess fans are drooling at the match's entertainment potential, for the vast bulk of possible viewers it remains highly unclear to what extent any of this might make a difference. After all, 360-degree immersive virtual reality footage of two men sitting at a table is still... footage of two men sitting at a table.
A commotion from the lobby. Camera flashes. Magnus had arrived! The medium-sized gaggle of press photographers clustered at the red carpet sprung to life as the champ posed for photos. "Magnus, over here!" "Over here, look over here!" By the standards of chess grandmasters, Carlsen is a photogenic guy. It's obvious why he's the only top player with a fashion endorsement deal. Tonight, his trademark sport coat and distressed jeans had been ditched for a more dapper look.
As the photogs snapped away, I realized that while I had awaited this match like a belieber anticipating the arrival of the "Purpose" tour, I had never thought of what I might ask the champ if I got the chance. "Magnus!" I blurted out as he passed by me at the end of the press line. "Any hints on your possible opening choices?"
This is, to put it mildly, a dumb question to ask a man about to begin a world championship chess match. Carlsen and his challenger have been sequestered for months creating detailed plans for how to tackle their games, a great deal of which concerns how they will handle the early "opening" phase of the game. Asking him to reveal which openings he plans to play is a bit like asking a general for a few tidbits on his troop movements. I guess I thought it would be funny.
Magnus looked confused. "What?" He said. "No."
I didn't have too much time to savor the weirdness of the moment before Sergey Karjakin showed up. The great hope of Russian chess is an unassuming presence - there's something old-fashioned in him; he reminds me of a soviet player from another era, like a young Mikhail Botvinnik or Vassily Smyslov. The Russian chess establishment is certainly arrayed behind the young grandmaster; Vladimir Putin himself has put his hopes in Sergey, who has posted images of himself in on instagram in a Putin t-shirt:
There's no sense in hiding my personal allegiances here. It's been great the last few years to have a western champion for the first time in my life: an easy-going, media-savvy player as comfortable chatting with Stephen Colbert as he is trading moves with Mark Zuckerberg. Experts are universally predicting a Carlsen win, always with the qualification that both men are, of course, tremendous players more than worthy of the title. From here on out, though, they're on their own: the training and analysis is over, the physical and mental preparation is behind them. Today they play the first moves of the match. Last night I asked Henrik Carlen what his son is like during a world championship encounter (this will be his third): whether he retreats into himself, or whether he still talks to his friends and family.
"He still talks with us," replied Henrik. "At least at dinner."
The first of twelve games begins today, Friday November 11th, at 2pm EST.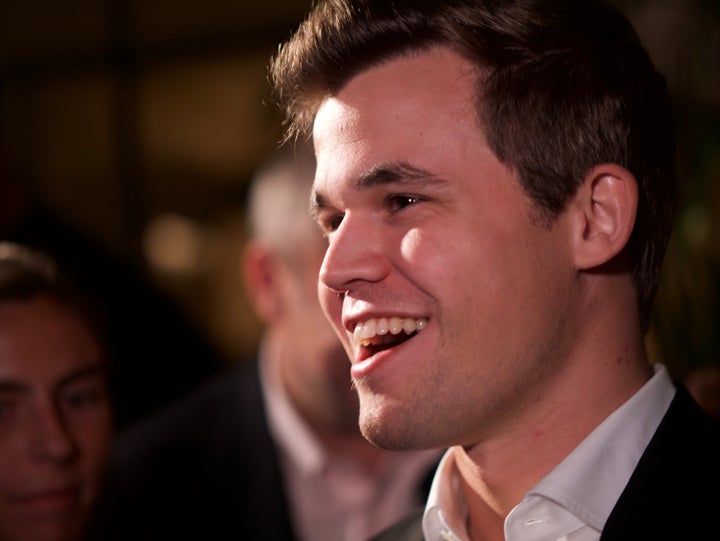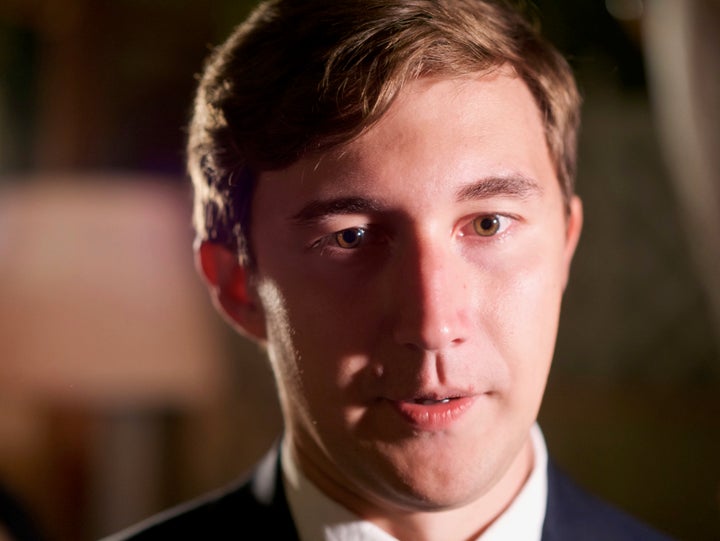 REAL LIFE. REAL NEWS. REAL VOICES.
Help us tell more of the stories that matter from voices that too often remain unheard.