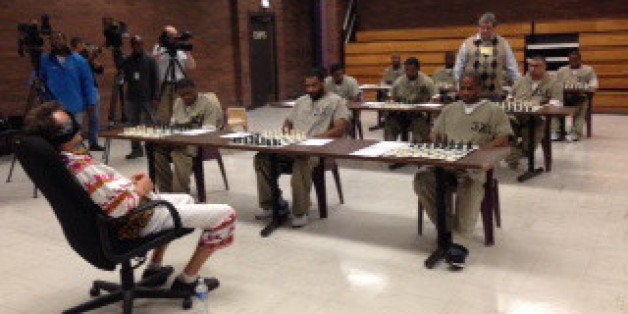 At Cook County Jail in Chicago, a chess program teaches inmates that patience and strategy are more effective than impulsive decision making.
The program must be working, because nobody got stabbed on Friday when grandmaster Timur Gareev simultaneously beat 10 prisoners even though he couldn't see the pieces. Convicts went down in defeat, one after another, as a blindfolded Gareev -- who is a free man -- called out his moves from a swivel chair at the front of the room, according to WBBM Newsradio's Mike Krauser.
"It's kind of almost a visceral sense of the experience that you take in. If you're trying to memorize every single game, all the moves, all the variations, it's quite impossible," Gareev said. "But the memory has all the little tricks that makes it easier to create patterns."
...
Inmate Anthony Wooden was cocky going in, since Gareev couldn't see the board.

"I know I can beat him," he said. "I've been playing chess since the 6th grade."

He didn't win, but he was the second to last to fall to Gareev.
His next feat? Playing 50 chess matches simultaneously, which would earn him a world record for most concurrent games, the Sun Times says.
Related
Before You Go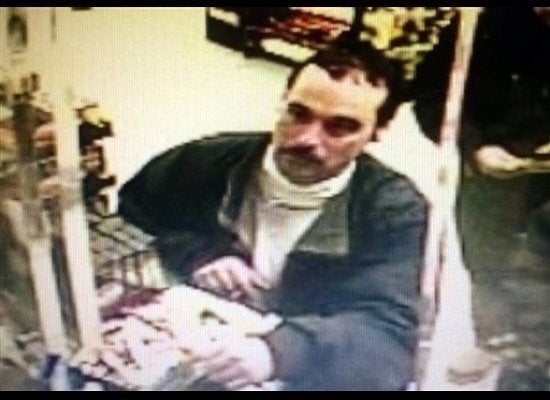 Prison Breaks: They Made A Run For It
Popular in the Community