When teachers at the Chester Upland School District in Pennsylvania return to their jobs Wednesday for the first day of school, they will not be making minimum wage. In fact, they will not be making any money at all.
Educators and support staff at Chester Upland School District voted last week to work without pay so that district schools may continue to serve children amid a severe budget crisis. When they come into school Wednesday, teachers will have no idea when they will receive their first paycheck.
"When situations such as this arise, we have to step up and do what we have to, to make sure our students are learning and being taken care of," local elementary school teacher Dariah Jackson told The Huffington Post. "We have to put our students first. The children of the community deserve a public school system."
Financial mismanagement dating back decades helped put the district on the path to insolvency. In recent years, its budget woes have grown as more students enroll in local public charter schools. The local school funding formula requires that the district pay charters up to $40,000 per student if the child has special needs, according to the local teachers' union, the Chester Upland Education Association. The district is now facing a projected deficit of over $22 million.
"We've always put our students first, and we always will," Michele Paulick, the president of the Chester Upland Education Association, said in a statement last week. "Our school district is in financial crisis and we're probably not going to get paid, but we're going to go to school next week, because the kids in our community need us, and we're going to be there for them."
"We don't know if the district will be able to stay open throughout the year without drastic action," said Jeff Sheridan, press secretary for Pennsylvania Gov. Tom Wolf (D).
The Pennsylvania Department of Education and the state-appointed employee overseeing the district's finances filed an amended financial recovery plan with the Delaware County's Court of Common Pleas in August, hoping to remedy Chester Upland's money problems. But a judge only accepted portions of the proposal, like the suggestion that the district hire a financial turnaround specialist. The judge rejected the part that would reform the amount the district pays to charter schools for special education students.
"We don't think [the judge] closed the door. We think he left the door open for a new plan of action," said Sheridan, who commended the district's teachers for their selflessness. "We're working through that now."
Representatives from Chester Community Charter School, a charter that serves thousands of local students, did not respond to a request for comment. A statement on the school's website from Superintendent Dr. David Clark says "it is unfair and inaccurate" for the district's financial representative to characterize its financial woes as the product of charter school payments. The statement notes that the district already owes the school millions of dollars.
But Zeek Weil, a communications specialist for the Pennsylvania State Education Association, a teachers' union, said that the district does not deal with charters with an "us versus them" mentality.
"We don't want them to close. We just want a fair formula and equal education for all of our students," said Weil, who has been working with Chester Upland.
Sheila Hyland, whose daughter is entering the 10th grade in the district, told HuffPost that while she appreciates her daughter's teachers, she finds the idea of them working without pay "horrible."
"They have to eat, they have to have a roof over their head, they have bills to pay like everybody else," said Hyland. "It's not only inhuman, but it's really racist. We're a black city and you don't pay our school district, you don't pay our teachers?"
"These politicians need to do the right thing and pay our teachers, and they need to go get that money," she added.
Jackson, the elementary school teacher, said that if she ends up having to work without pay for a long period of time, she will rely on friends and family for support.
"If I couldn't make it, I have a lot of people that are behind me," she said. "We have people to turn to. We have the community to turn to."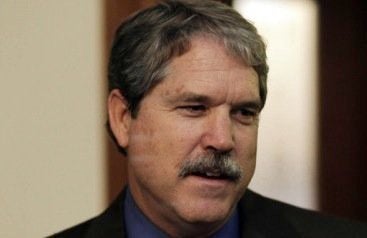 Racist Remarks Made By Politicians
Popular in the Community