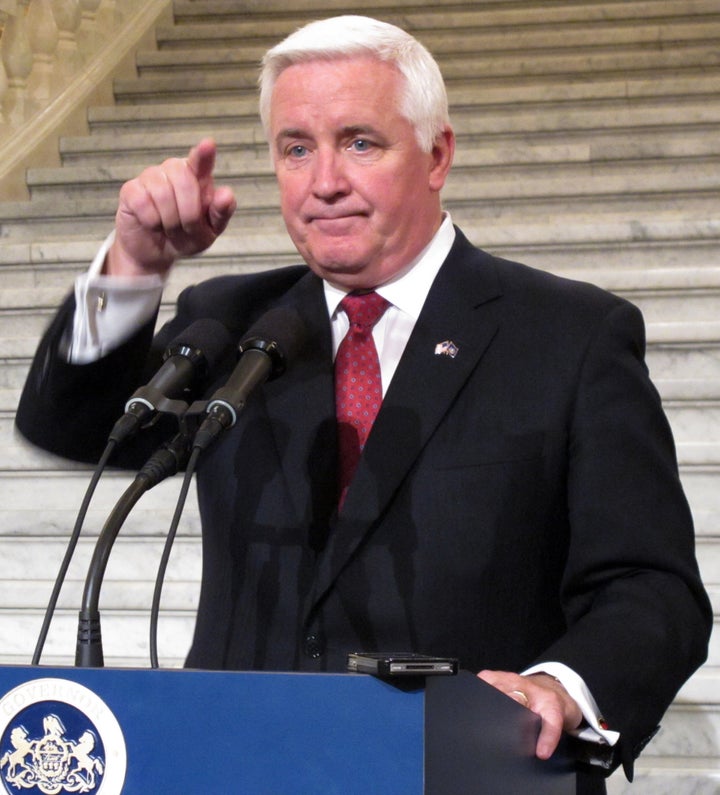 Over the past week, an almost unthinkable series of events unfolded in the Chester Upland School District near Philadelphia.
District leaders told educators that there wouldn't be enough money to pay them. Despite this disturbing and surprising news, educators voted to continue working as long as they were personally able to make ends meet, because their students simply had nowhere else to go.
People in the community held candlelight vigils and rallied around their public schools, demanding that the state help the district through the crisis. Governor Tom Corbett originally said there would be no more help from the state, but after the public outcry continued to build, the state agreed to provide $3.2 million in funding.
That will help get the Chester Upland district through a few more pay periods, but public education in this community still faces real threats from those who would place private profits above the success of students.
The district serves about 3,650 students in one high school, two middle schools and six elementary schools. More than 70 percent of the students are eligible for free or reduced-price lunches, which is more than double the state average.
So far, the governor has remained silent on what the students of Chester Upland would do if their schools were forced to shut down. As a group of Pennsylvania state legislators recently pointed out in a letter to Gov. Corbett, there is no neighboring school district or charter school currently prepared to accept the district's students.
Chester Upland has "long been a troubled district" -- and privatization has played a role in those troubles. The district was under state control from 1994 until 2010, and managed by a for-profit company, Edison Schools, for four years during that time.
Today, about 45 percent of the district's total education budget goes to two charter schools, according to the Philadelphia Inquirer. The larger of those two schools was founded by Gov. Corbett's top political contributor in his 2010 election, who also has received an undisclosed amount of money to manage the school.
So while the sad saga of the Chester Upland district seems unique, it actually reflects some troubling trends that are all too common in public education today.
There is nothing inherently wrong with the concept of charter schools, but too often today they are used as a vehicle by those whose ultimate goal is the privatization of public education. These people see public spending on education not as an investment in our future, but as a treasure chest ripe for plunder. Managing charter schools -- including online schools where students have little or no interaction with teachers -- is a way for them to wring profits from a district's education budget.
It should surprise nobody that those who are intent on privatizing education have allied themselves with politicians who would like to silence educators and our unions. Our strong voice -- for our members, for students, and for the middle class -- is an obstacle to the agenda of private profits above anything else.
I believe that most people understand this, and that's why the events in Chester Upland district resonated so loudly across the nation. That is also why we must continue to focus on this situation, even after the short-term crisis abates. We must continue to speak up for students in Chester Upland and anywhere else that public education is threatened. And we must continue to stand up against politicians who launch cynical attacks on educators and other public workers.
Calling all HuffPost superfans!
Sign up for membership to become a founding member and help shape HuffPost's next chapter