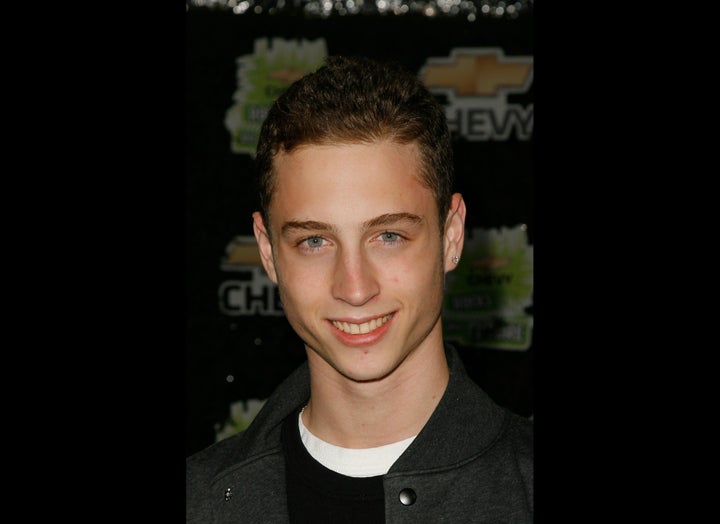 Known best for his Northwestern University-inspired rendition of a Wiz Khalifa song, Chet Haze, a 20-year-old theater major and son of Hollywood A-Lister Tom Hanks, made his live Chicago debut Friday in a show themed "Candyland" at the River North nightclub Enclave.
Though Haze had only performed live at his school's Evanston campus and at this spring's South By Southwest Festival in Austin prior to Friday's gig and has yet to release a full album, Gawker reported the show attracted at least a few "superfans" of the rapper-actor. Among those fans were his father Hanks, in town promoting his upcoming film "Larry Crowne," and mother Rita Wilson.
Gawker's "Intrepid Gawker Chet Haze correspondent" Nicole Lasky noted that the show was "not particularly off the hook." Her account of the show also includes a brief video clip.
"I'd say there were about 100 to 150 people there. It was a decent sized crowd but the club itself was pretty small. It was primarily made up of meatheads and club girls … I was disappointed with the length, especially since he didn't go on until almost 1:00, and with the fact that he was clearly rapping and singing over his recordings. I would have been more impressed if he didn't need such backup. Also, it would have been more off the hook if he brought those sexy dancers out earlier instead of at the end of his last song."
In an interview with the Chicago Tribune, Haze said he is "about halfway done" on an EP he hopes will be released sometime this summer. As for his critics, he suspected his background -- coming from an affluent family -- was likely a key motivating factor.
"It's not the typical (background) for a hip-hop artist. But it's 2011. The nature of hip-hop has changed so much the last few years. Nowadays artists come from all walks of life. Everyone has their own story to tell," Haze said.
Ever a double threat, Haze also has a budding film career, which he plans to continue to pursue alongside his music. Haze has appeared in the films "Indiana Jones and the Kingdom of the Crystal Skull" and "Bratz: The Movie," and will reportedly play a pizza delivery boy alongside his father and Julia Roberts in "Larry Crowne."
Want to see what you may have missed at the Enclave show? INF Daily caught some shots of Haze and his famous parents. Watch video of Haze's live performance of "White and Purple" at a Northwestern fashion show here:
REAL LIFE. REAL NEWS. REAL VOICES.
Help us tell more of the stories that matter from voices that too often remain unheard.