NEW YORK, Oct 14 (Reuters) - Chevron Corp will try to convince a U.S. judge this week that a group of Ecuadorean villagers and their U.S. lawyer used bribery to win an $18 billion judgment against Chevron from a court in Ecuador, in the latest chapter in a long-running fight over pollution in the Amazon jungle.
In a trial starting Tuesday, the oil company is asking a federal court in New York to prevent the villagers and their Harvard-educated lawyer, Steven Donziger, from using U.S. courts to enforce the Ecuadorean judgment.
A victory in the United States would likely help Chevron's defense in other countries where Donziger and the villagers may seek to enforce the judgment.
"We believe that any jurisdiction that observes the rule of law will find that the judgment is illegal and unenforceable because it's a product of fraud," said Morgan Crinklaw, a spokesman for Chevron.
Donziger and the villagers say they did nothing wrong in obtaining the judgment, and they accuse the judge in the U.S. case, District Judge Lewis Kaplan, of bias against them.
"These claims by Chevron are utterly baseless," said Chris Gowen, a spokesman for Donziger and the Ecuadoreans.
The trial is the latest chapter in a dispute over environmental contamination between 1964 and 1992 at an oil field in northeastern Ecuador operated by Texaco, which Chevron bought in 2001.
Chevron says Texaco cleaned up its share of waste before turning the field over to state-owned Petroecuador. But in 2011, an Ecuadorean court awarded $18 billion to people from the village of Lago Agrio, which was affected by the pollution. The court subsequently increased the award to $19 billion to cover fees.
Donziger and the Ecuadoreans have been unable to collect the award in Ecuador because Chevron no longer has operations there.
In 2011, Chevron obtained an injunction from Judge Kaplan in New York blocking enforcement of the judgment anywhere outside Ecuador. The 2nd U.S. Circuit Court of Appeals later reversed that ruling.

In the lawsuit, Chevron accuses Donziger of violating the U.S. Racketeer Influenced and Corrupt Organizations Act, and says both he and the villagers committed fraud.
Central to Chevron's case is the evidence of a former Ecuadorean judge, Alberto Guerra. Guerra said in a sworn deposition that he often wrote opinions for Judge Nicolas Zambrano, who issued the award to the villagers.
Guerra said Donziger and another lawyer pledged to pay Zambrano $500,000 from whatever they collected from the judgment in exchange for allowing them to write it. Guerra also said Zambrano promised to share part of the bribe.
Ted Boutrous, a lawyer for Chevron, said the proceedings in Ecuador were "one of the most egregious litigation frauds in history."
Donziger and the Ecuadoreans say Guerra has no credibility and say he is being paid for his testimony by Chevron. Donziger denies writing the judgment.
"We are completely and utterly denying the allegations by Chevron," his spokesman Gowen told reporters on Friday.
"Steven Donziger did not ghostwrite a judgment," Gowen said. "Steven Donziger did not bribe a judge."
In January, Chevron said it relocated Guerra's family to protect his safety and paid him $38,000 for the costs of providing his evidence. Chevron also confirmed that it agreed to pay Guerra's family $10,000 per month for living expenses and $2,000 for housing.
Guerra and Zambrano are expected to testify at the trial, which is expected to last several weeks.
Donziger and the Ecuadoreans argue that the relief Chevron seeks - a ban on enforcing the Ecuadorean judgment in U.S. courts or profiting from it in any way - would violate the 2nd U.S. Circuit Court of Appeals' reversal of Kaplan's 2011 injunction.
They also say they are fighting an unfair battle. Chevron has overwhelmingly more resources. And Donziger and the villagers accuse Kaplan of bias. In a court filing, they wrote that Kaplan's "contempt" for Ecuador, "its courts, and its laws has only grown more prominent over time."
The 2nd Circuit on Sept. 26 rejected their request to remove Kaplan from the case.
Earlier this month, Kaplan ruled that the villagers and Donziger are not entitled to a trial by jury, as they had preferred, because Chevron waived damages claims against them.
The case is Chevron Corp v. Steven Donziger et al, U.S. District Court for the Southern District of New York, No. 11-0691. (Reporting by Bernard Vaughan; Editing by Eddie Evans and Leslie Gevirtz)

Support HuffPost
The Stakes Have Never Been Higher
Related
Before You Go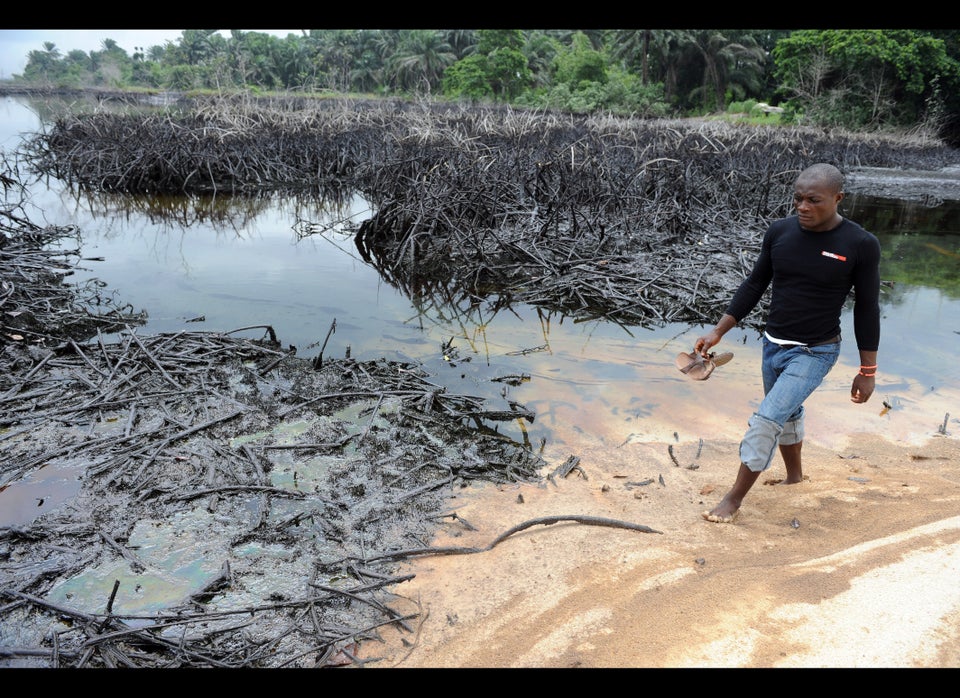 Oil Spills Since The Gulf Disaster
Popular in the Community