PITTSBURGH, Feb 11 (Reuters) - One person was injured and another missing after an explosion on Tuesday at a natural gas well in southwestern Pennsylvania owned by Chevron Corporation , a company spokesman said.
A fire at the site continued to burn on Tuesday afternoon after the blast at around 6:45 a.m. at Chevron Appalachia's Lanco 7H well in Dunkard Township, Greene County, Pennsylvania around 50 miles south of Pittsburgh, near the West Virginia border.
Chevron did not immediately know the cause of the blast, company spokesman Kent Robertson said.
The company initiated emergency response procedures and called in assistance from Wild Well Control, an organization trained specifically to deal with natural gas explosions, he said.
One person was taken to the hospital to be treated for injuries, and rescuers continued to search for a person who was missing, a Greene County dispatcher said.
"Chevron's primary concern at this point is to contain the fire and ensure the safety of its employees, contractors and the surrounding community," Robertson said in an email.

Related
Before You Go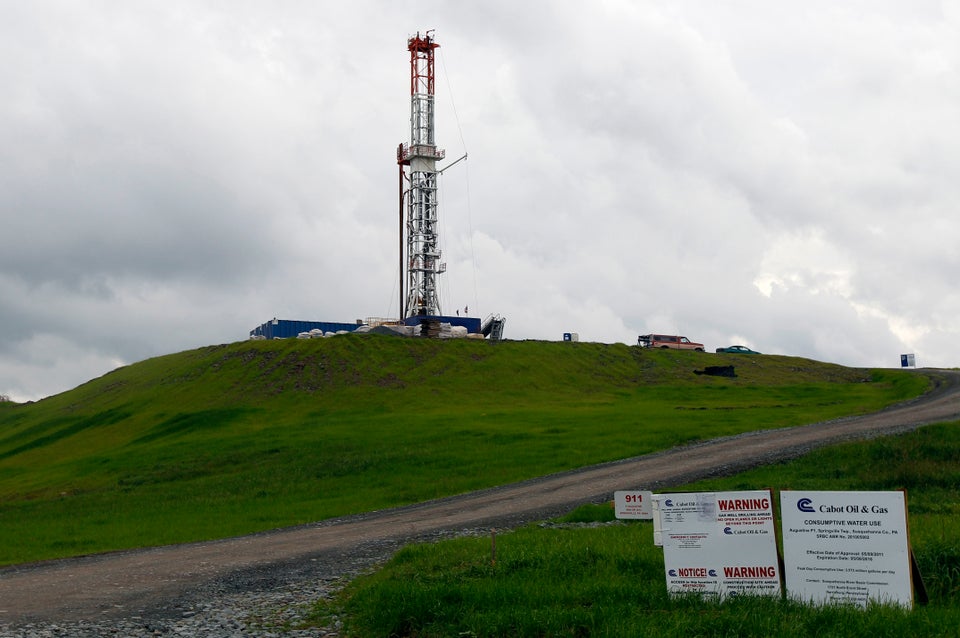 Drilling And Fracking Photos
Popular in the Community