Things just keep getting cooler for this "Chewbacca mom."
The hilarious Texas mom unveiled her "Star Wars" toy at Hasbro's Rhode Island headquarters Friday, in front of Hasbro employees and what would be 1 million Facebook Live viewers.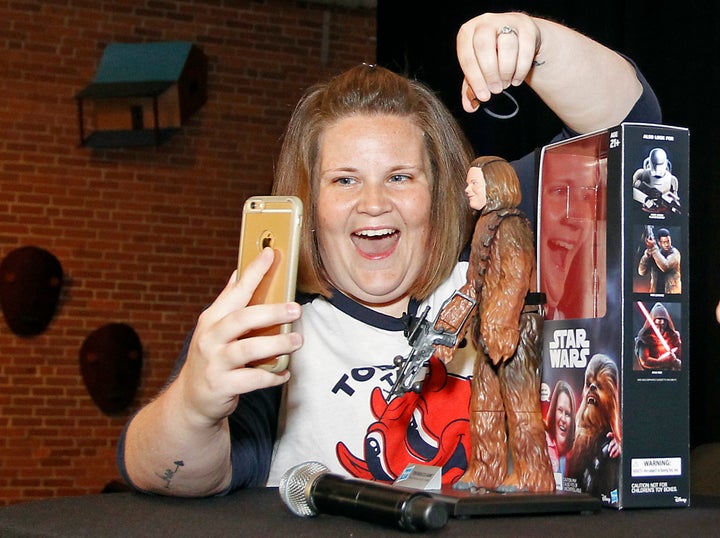 "I have been gifted with something that's quite phenomenal. Some of y'all may cry with joy because it's just that great," she says before pulling off the Wookiee doll's mask to reveal her own face.
"Isn't that hilarious?" she says after delivering her unforgettable laugh.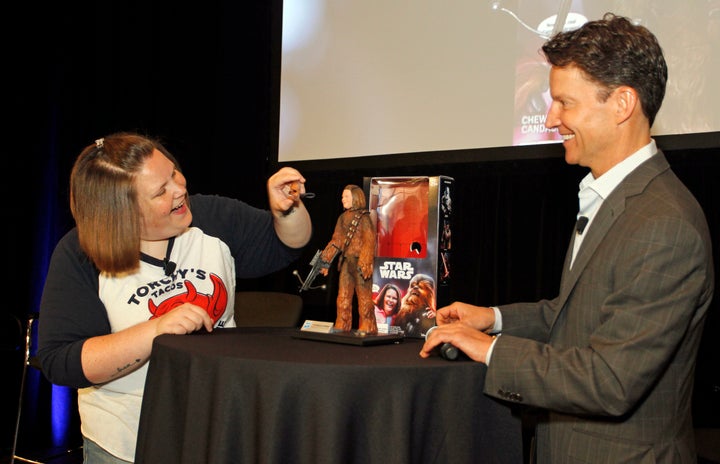 In addition to featuring her face and chuckle, the toy has 13 catchphrases, including "I am such a happy Chewbacca" and "That's not me making that noise, it's the mask," Entertainment Weekly reported.
The custom toy is just the latest bonus to come from her Internet stardom after filming herself reacting to the Wookiee mask outside of a Kohl's store.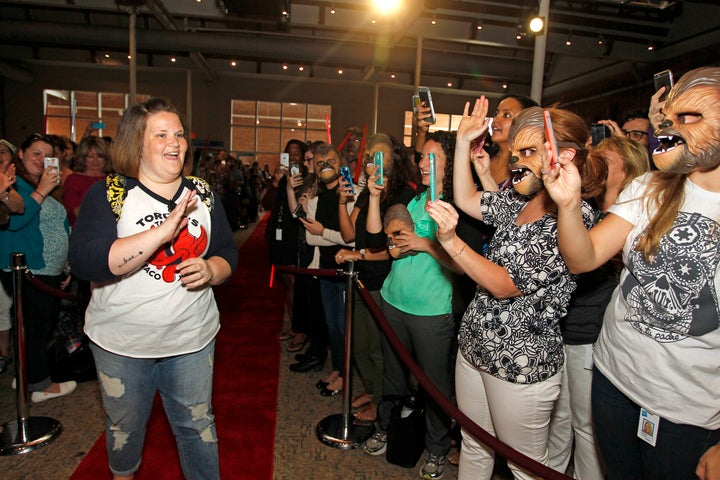 Last month, Payne joined "Star Wars" director J.J. Abrams and James Corden on the "Carpool" segment of "The Late Late Show." And her entire family received full scholarships to attend Florida's Southeastern University. She also attended the 2016 CMT Music Awards in Nashville, Tennessee, and threw the ceremonial first pitch during a Tampa Bay Rays baseball game in St. Petersburg, Florida.
The force is strong with this one.
Before You Go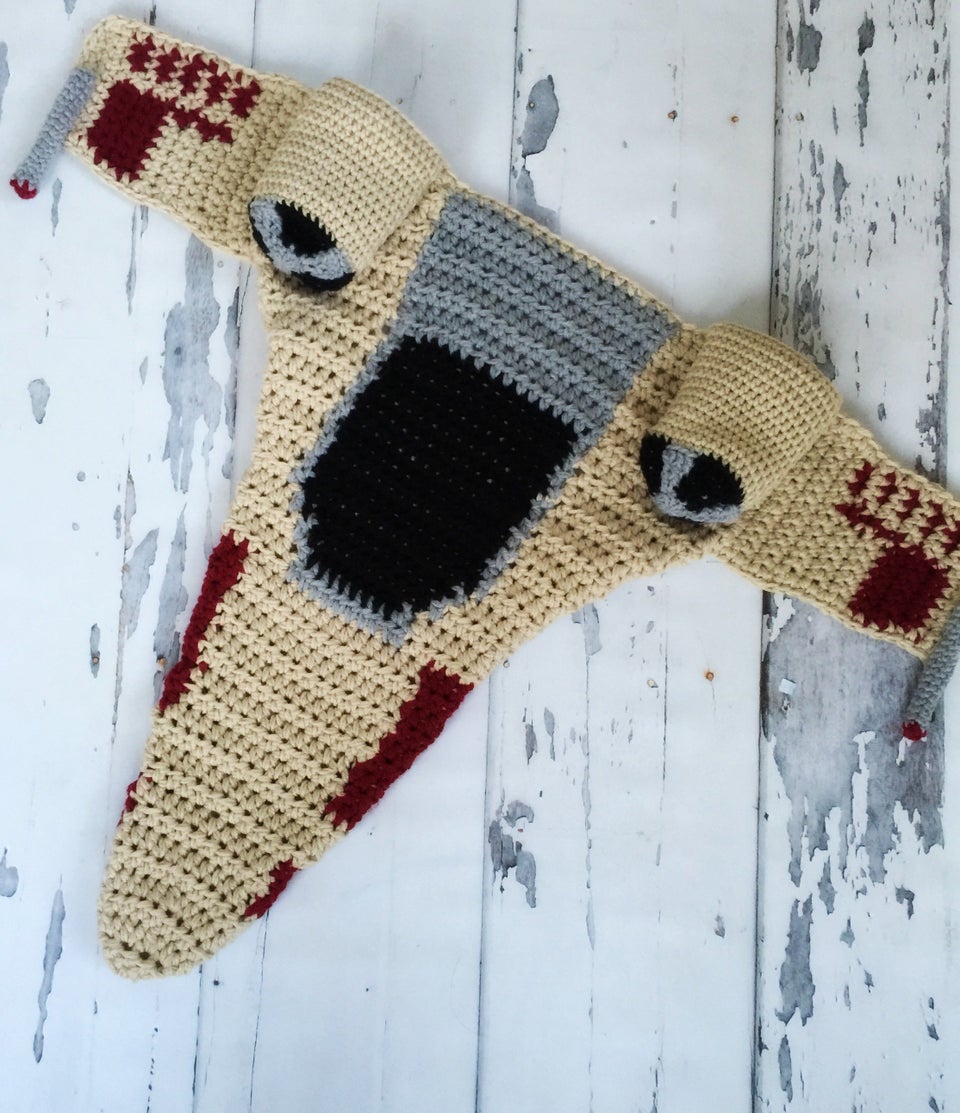 Mom's 'Star Wars' Starfighter Blankets Are Out Of This World
Popular in the Community