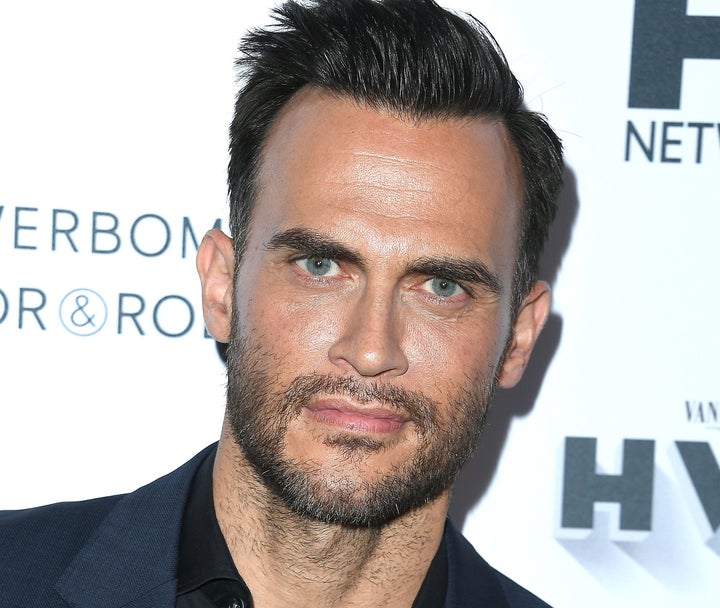 Beware! Spoilers lie ahead for "American Horror Story: Cult" Episode 5.
After seven seasons, actor Cheyenne Jackson still finds "American Horror Story" downright terrifying. While his on-screen characters have braved a blood-soaked hotel and a Roanoke nightmare, nothing compares to the show's current installment, which draws inspiration from perhaps the most horrific source material out there: the 2016 presidential election. 
With a single text from creator Ryan Murphy (yes, that's all it takes), the Broadway star was back on board and eager to take a stab at playing another morally complex character. Jackson stars as Dr. Rudy Vincent, the psychiatrist to the clown-averse Ally (Sarah Paulson), perhaps the only person she can feel safe around as their nondescript Michigan hamlet descends into absolute chaos. 
But this is "American Horror Story," so, of course, their relationship had to be tarnished, too. In the final moments of Episode 5, it was revealed that the good doctor might not be so good after all. Rudy, as it turns out, is the older brother of Kai (Evan Peters), aka the leader of the neighborhood clown cult responsible for a series of gruesome murders.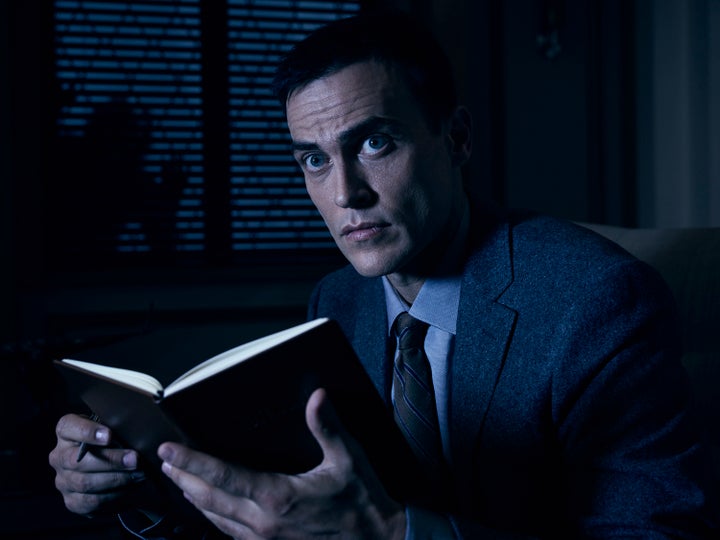 With two seasons under your belt, you're a bonafide member of the "American Horror Story" family now. What compelled you to return this time around? 
Ryan has been steadfast and wonderful to me over the years. We met at a Broadway show that I was in, then he wrote for me on "Glee" and for years on "American Horror Story." He just presents a character and you know it's going to be amazing. You know it's going to be different than what you've done before. You know it's going to scare you, because there are going to be parts of yourself that are going to doubt that can you do it. Then you remember he thinks you can, which gives you this confidence. You just go for it and jump. 
How did Murphy pitch the character of Dr. Rudy Vincent to you? Was there any extra coaxing involved considering the material at hand? 
I believe it was one text, which is just so Ryan. It read, "Small-town psychiatrist and Sarah's doctor. Brush up on your head shrinking."
Given how this season is reacting to such timely events, instead of drawing inspiration from historical periods like in "Hotel" and "Roanoke," does it feel different for you? 
It is a departure, just given the nature of what we're doing in our lives right now and where the world is. It feels very present and scarier. This is my third season on the show and it's been my favorite experience. Everywhere I go and the people I talk to, the response I'm getting is much more tuned-in and fervent. People are really invested in these characters and the adventure that is [Ally's] brain. What is happening to her? Who's in on it? Is she crazy? Am I crazy? It's just a lot. I think it fits right into the world of the anthology, but it does feel different to me. 
The series opens with Sara Paulson's blood-curdling scream upon Trump's victory, which, of course, many of us can relate to. Did you find some emotional resonance in that scene? 
We all kind of relived [the election], reading it, rehearsing it, shooting it and watching it. I know how Sarah personally [felt], and, of course how I felt, and regardless of what side of the aisle you were on, there was such high, pent-up emotion.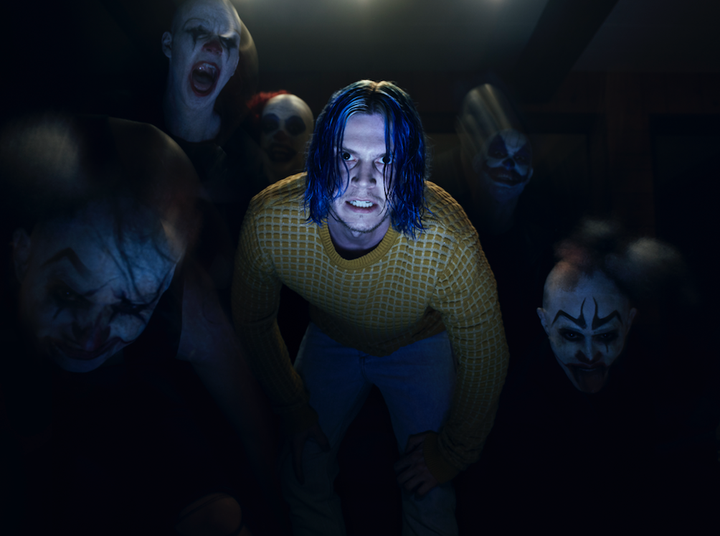 If Kai is meant to be a Trumplike figure, do you think the series is attempting, in some way, to humanize or at least understand his supporters?
Sure, but I think it's broader than that. What I'm loving about the season is that nobody gets away unscathed. There were these really over-the-top reactions to the election on either side when the rest of us, even though we veer to one side, are probably more down the middle. It really does make you stop and think. We all live in our own bubbles, watch our own news programs and listen to our own radio stations. Sometimes for the hell of it I'll watch Fox News because I just have to see what they're talking about and how they're wrapping their brain around the same thing I just saw. I think it's important to see where everybody else is coming from, because if we all just stick in our own lane, nothing is ever going to get done. 
The twist at the end of Episode 5 was so major because it's the first time we see someone who holds power over Kai. What can you tell me about their dynamic?
It's an interesting brother-brother relationship. You get a glimpse of how they were raised, but in upcoming episode you'll see how Kai and Rudy came to be the way that they are. A doctor is a problem-solver. Both parents are dead? Well, that's a problem. There's a dexterity and a quickness with how he handles things. Their relationship is definitely fleshed out later in the season.
On a personal level, Evan is probably my favorite actor [on the show] watching him over the years. This year, especially, we got such fun stuff, and he's so inventive and with you in the moment. Every time I got scenes with him and Sarah I knew it was going to be an epic day at work.  
The material is, of course, inherently political this season, but what about the set? Is there a lot of talk of Trump and Hillary or do you need time to just decompress and escape when you're not filming?
We talk about it nonstop. How can you live in this world and not have opinions about things that are happening on a daily basis? That being said, on a show like this, everybody has their own way of dealing with the material and the intensity of the environment. A few people wanted to stay in character and do their own thing and others break from that and sing and dance to keep it light and then go and do the bloody, crazy stuff.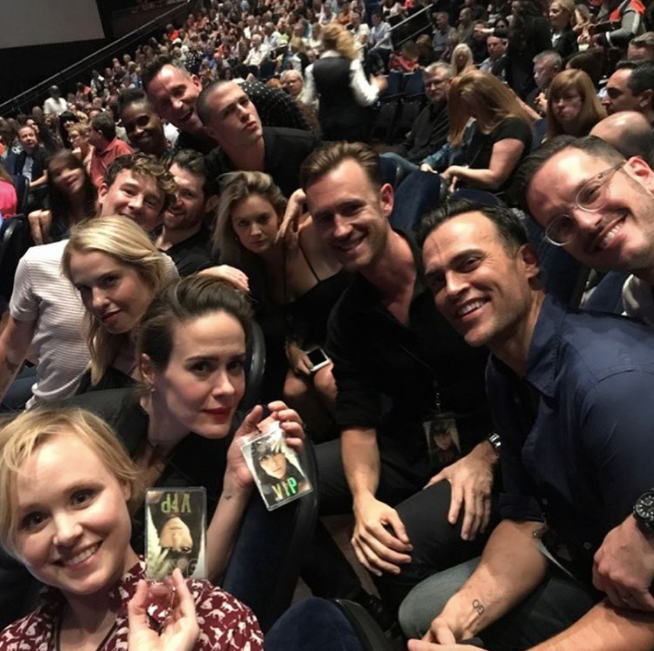 From social media, it seems like the cast bonded off-screen as well. I need to know everything about that Cher concert. 
Cher was so crazy. I didn't realize how much I wanted to see Cher until I was on my way to see Cher. There isn't a bigger fan than Sarah, by the way. She was living. I don't know if it's just the group of people or the way we've bonded, but this is the most fun I've had doing the show. I've also relaxed a little more within the world and definitely given [myself] over to it. Now, we go to each other's birthdays and to dinners, because a lot of times you don't get a lot of scenes with each other. The cast is really tight. 
Would you consider returning for a Season 8? 
Oh, sure. Ryan sees things in you that you don't even necessarily see in yourself. Five years ago, I never would have imagined myself on a show like this going toe-to-toe with these actors like Sarah that I thought at the time I have no business doing an emotional scene with. Now, every time I do a scene with her I get better because she demands that of you in the best way. If Ryan asked me to do anything, I'd do it. He knows that. 
This interview has been condensed and edited for clarity. 
Calling all HuffPost superfans!
Sign up for membership to become a founding member and help shape HuffPost's next chapter
BEFORE YOU GO
PHOTO GALLERY
Fall TV Preview