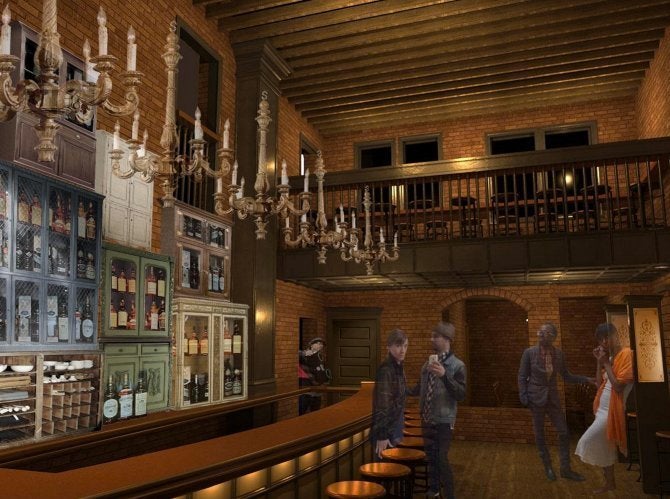 WASHINGTON -- After months of delays, French bistro Chez Billy finally has a target opening date: January 2012, nearly one year after its initial groundbreaking at 3813 Georgia Ave. NW in Petworth.
The project, helmed by restaurateurs and brothers Eric and Ian Hilton (who together developed Marvin, Blackbyrd Warehouse and American Ice Company), takes its name from a historic restaurant on the same property, Billy Simpson's House of Seafood. In its heyday, Billy Simpson's was one of the few white tablecloth establishments that served African-American patrons and was a favorite haunt of civil rights leaders. It was added to the National Register of Historic Places in 2009.
The restaurant's delays are the consequence of the brothers' busy schedules -- the openings of American Ice Company and Blackbyrd Warehouse were also this year. Now, Chez Billy is back on track as construction is underway.
Brendan L'Etoile, currently the sous chef at Marvin, will lead the kitchen. The menu has yet to be designed, but some dishes will likely give a nod to the eatery's historic past, albeit with a French twist.
Sheldon Scott of ESL Management, the group that will run Chez Billy, told The Huffington Post that diners are "going to see bits and pieces of the homage in the menu," and also "in the architecture, interior design, cocktail menu and obviously in the way we deliver the service."
The first floor will provide seating for about 120 people, between the main dining room, bar and patio areas, and an upstairs lounge area that will also host a DJ on Friday and Saturday nights. Scott said that in addition to dinner each night, Chez Billy will serve brunch on weekends and potentially a weekday lunch. It's currently in the final stages of securing a liquor license.
The Petworth community is one in desperate need of a restaurant like Chez Billy, Scott said. "It's long been underserved," he said. "People who have been living in George Avenue, Petworth for decades have not had the opportunity to walk down the block and go to a sit-down kind of restaurant."
Related
Popular in the Community