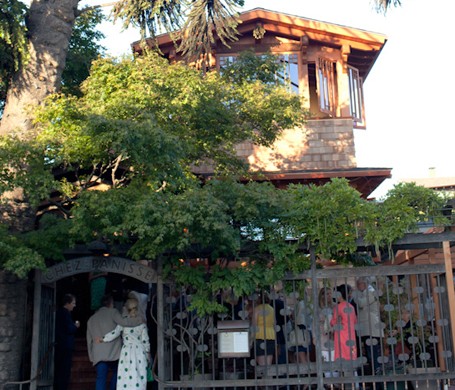 The rebuild of Alice Waters' Chez Panisse restaurant after a devastating spring fire owes a lot to Gene DeSmidt, the general contractor responsible for the icon's comeback. The March 8th catastrophe reportedly caused over $200,000 in damage, but the restaurant responded with a remarkably quick recovery (under four months), with the grand re-opening this past Monday. The past few months haven't been a walk in the organic lettuce garden: As customers clamored for the re-opening of the restaurant and employees received paychecks under business interruption insurance, DeSmidt wasn't exactly at liberty to take his time. Here, his intel on the rebuild, hippie carpenters, and why he was the only man for the job:
What was Alice's first question to you?
It wasn't "how much [money]," it was "how long." We made a tentative [re-opening goal] date, and they sat me down three weeks ago and asked me: Can you promise to finish this in three weeks? I promised, and I went home and it was on the television that we had set an opening date. I was like "Oh shit, this is real."
What's improved about the space?
Let me tell you a secret: what we had to do out there [with the reconstruction] is hold the rest of the building together. They had to put what's called a strong wall in. There wasn't even a foundation for it, but now it's totally solid. You don't see the steel frame anymore cause the whole idea was to cover it up.
So, why the Chez Panisse design T-shirts, like the one you're sporting with the design on it? A souvenir?
This shirt is hiding my Chez Panisse belly...
REAL LIFE. REAL NEWS. REAL VOICES.
Help us tell more of the stories that matter from voices that too often remain unheard.