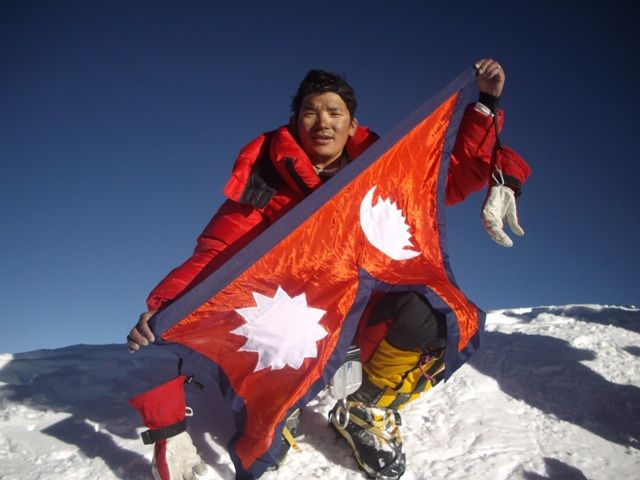 Chhiring Dorje, a 12-time Everest summiter who is one of the world's best Sherpa mountaineers, once pulled off one of the most difficult and dramatic rescues in the history of mountaineering. He spoke about it publicly for the first time on Tuesday in front of a sold-out crowd at the Explorer's Club in New York.
At night after reaching the summit of K2 in 2008 without using bottled oxygen, Chhiring downclimbed the Bottleneck, an ice wall that's often considered the deadliest stretch of the most dangerous mountain.
The fixed lines had been torn out by falling ice, so Chhiring had to freeclimb. Having not eaten or slept for days, he dodged falling ice boulders the size of refrigerators and then encountered another climber, Pasang Lama, who was stranded because he had lost his ice axe.
Another climber had passed Pasang -- most people would consider saving him a suicide mission -- but Chhiring tethered Pasang onto his harness and suspended his weight as the two men made their way down to camp.
Peter Zuckerman is the co-author of Buried in the Sky: The Extraordinary Story of the Sherpa Climbers on K2's Deadliest Day. His writing has won the Livingston Award and the National Journalism Award.
Related
Popular in the Community