If there was any benefit from last week's "Chiberia" freeze, it was the way it transformed a usually dull and gloomy winter cityscape into a breathtaking display of icy beauty (unless that was your car buried in a breathtaking, icy snowdrift).
Reader Ronit Bezalel ventured out every day on bike (Jan. 3-6) during the "polar vortex" except the coldest day -- when she was on foot.
Bezalel, who describes herself as a "filmmaker, cyclist, and avid outdoors person," took to the streets and trails to capture some chilly footage (embedded above) and spliced it with audio from radio and newscasts during the cold spell.
As Bezalel told HuffPost by email:
"The weather was mesmerizing - I've never seen Chicago like this. It actually reminded me of my childhood in Vermont - the snow is so crisp, the air blue, and sounds are sharper. I was compelled to go out every day and film. Work was canceled anyway, so I had time on my hands. The beauty of the environment kept me captivated, and allowed me to endure the cold - it was almost magical."
Bezalel said each day led to different shots "depending on the environment." For example, on the third and snowiest day, she tried to capture the whiteout conditions; on the deep sub-zero days, she focused on the vapor rising from Lake Michigan.
During her time outdoors, the intrepid filmmaker said she was well-bundled though even that didn't save her from the snowdrifts "up to [her] hips" numbing her legs in a matter of minutes and making her feel sick.
"It really hit home how dangerous the cold can be," Bezalel wrote. "This sobered me up so, as I realized - damn, it really is cold, and you should heed those warnings."
After spending hours making the film from her three-day adventure (and learning a thing or two about layering), Bezalel's takeaway was that the trouble was well worth it.
"It was so gorgeous," she said. "And such a privilege to witness this in the city."
CORRECTION: A previous version of this story incorrectly reported Bezalel's gender. We regret this error.
Before You Go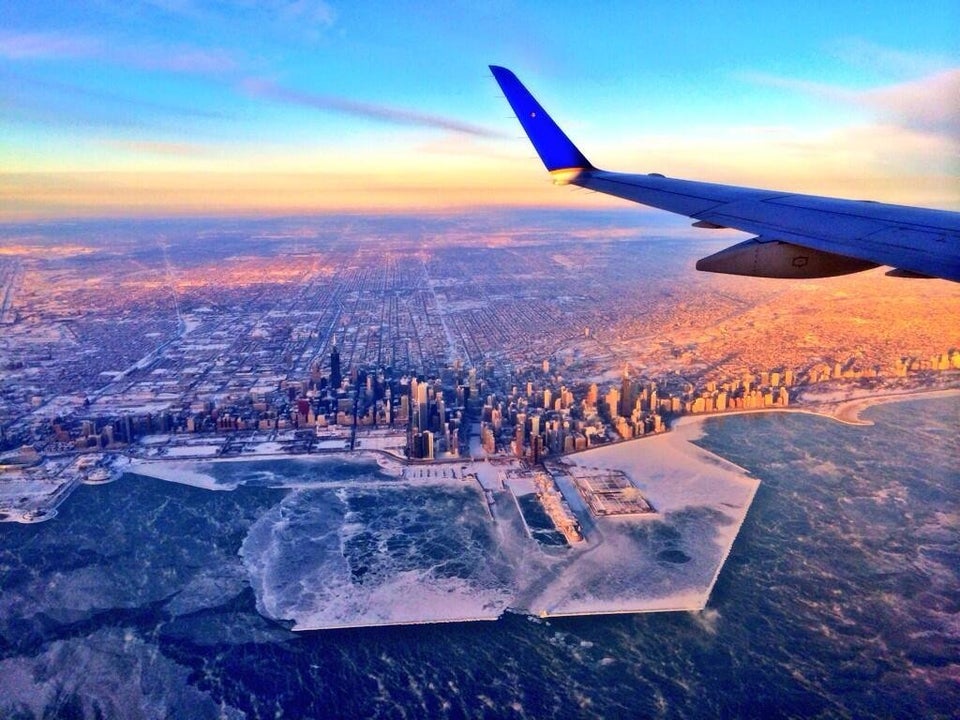 Chicago Under Ice 2014
Popular in the Community