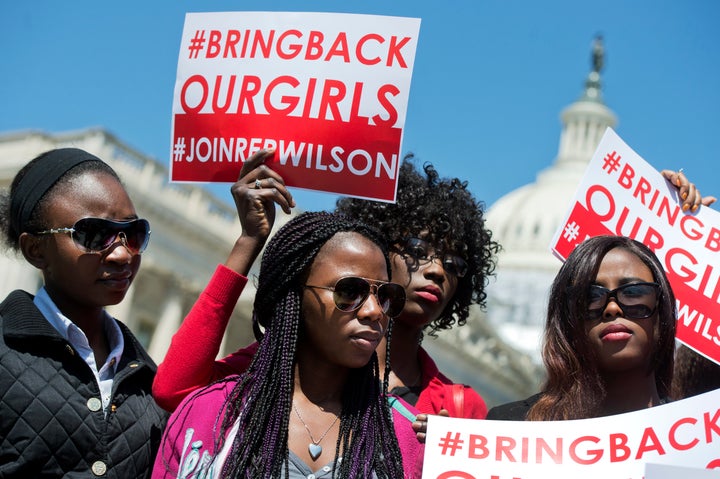 WASHINGTON — Saa's life has changed beyond recognition in the two years since she escaped the most notorious mass kidnapping by Nigerian militant group Boko Haram.
On Thursday, she marked the second anniversary of the abduction of over 200 of her classmates from Chibok boarding school in northern Nigeria at a press conference outside the U.S. Capitol. 
Saa -- a pseudonym she uses to protect her family in Nigeria -- is now 20 years old and attends college in the U.S. 
She described how she was in class Wednesday when she saw a "proof of life" video filmed by the militants and obtained by CNN, and recognized some of her missing friends from Chibok. The video shows 15 girls, and was apparently filmed in December as part of negotiations for their release.
"I immediately started crying. I just wish I could talk to them, I just wish they could hear me, I just wish I could tell them how much we miss them," she told reporters in Washington D.C., as her voice cracked and she broke down in tears.
Saa was one of over 50 girls who managed to escape in the immediate aftermath of the kidnapping in northern Nigeria on April 14, 2014. She was able to jump out of one of the trucks carrying the girls out of Chibok.
"I told my friend: 'I would rather die and let my parents have a corpse to bury than for me to go with Boko Haram.' I had to find a way to get home no matter what," she recounted in testimony published by Girl Rising, a global campaign for girls' education.
After her friend was injured in the fall, Saa helped carry her and they hid out in the surrounding forest. The following day, Saa went out to find help, and came across a shepherd who helped them find a way home.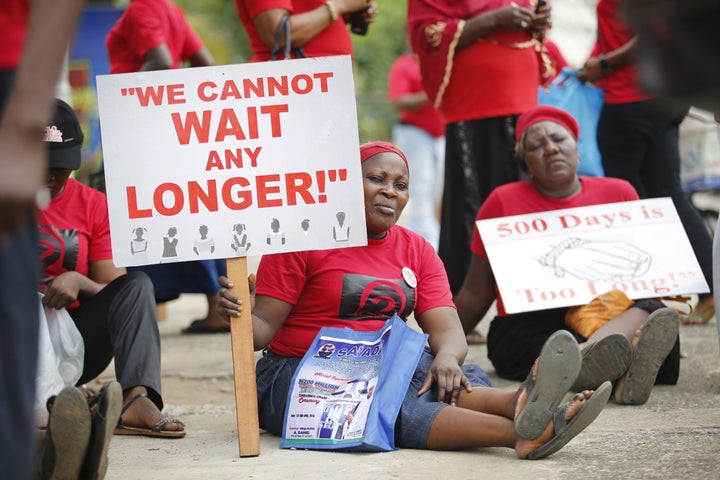 In September 2014, with the help of Nigerian-American human rights lawyer Emmanuel Ogebe, Saa came to the U.S. on a scholarship to attend an American high school. She excelled in class and began college earlier this year, Ogebe says. Saa prefers to remain anonymous and not identify her college in order to protect her family.
Ogebe has helped bring nine other survivors of the Chibok kidnapping over to the U.S. to continue their education. She is trying to assist more, as well as help other survivors of Boko Haram attacks, through the Education Must Continue Initiative.
The militant group's seven-year insurgency has devastated northeast Nigeria, leaving thousands dead and forcing over 2 million people to flee their homes. Over 1 million children in the region have little or no access to education.
Ogebe urged world leaders to provide more assistance to help find the girls and assuage the humanitarian crisis in northeast Nigeria. In the meantime, ordinary Nigerians are filling in the gaps, he said.
"Where world governments are not responding fast enough, individuals are taking the time to try and make a difference in the lives of the escaped girls," he told reporters at the Thursday press conference, organized by Rep. Frederica S. Wilson (D-Fla.).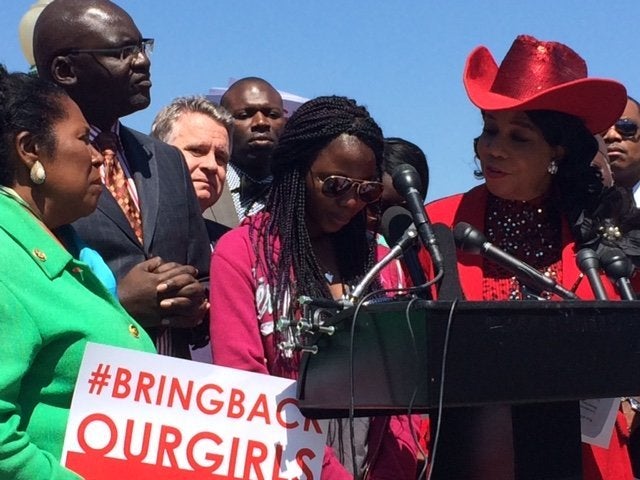 When Saa reflects on the changes in her life, she can't help but think of her friends who remain in captivity. "If they were here today, they would [also] be someone who they never expected they will be," she told reporters.
"I just wanted to tell the world today: Let's not give up. Let's not forget them," she said, before heading back to class.
More Coverage Of Bring Back Our Girls: 
Calling all HuffPost superfans!
Sign up for membership to become a founding member and help shape HuffPost's next chapter
BEFORE YOU GO
PHOTO GALLERY
Stunning Photos Of Life In Nigeria