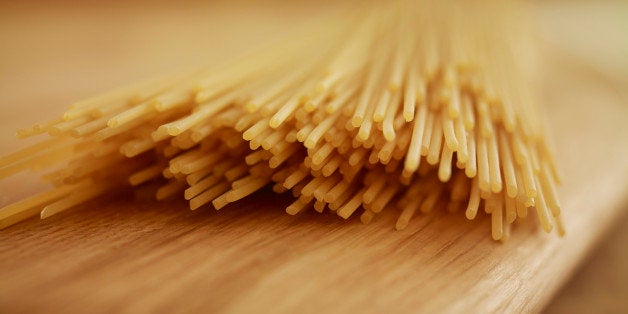 Trattoria Il Mulino, the chic casual restaurant from the Il Mulino group, is located in NYC's Flatiron district. Everything on the menu -- from handmade mozzarella to their pizzas and pastas, alongside secondis including fish, veal chops, meat, veggie sides and several dessert options -- match the decor of this stylish but casual resto. With a great bar offering refreshing, well-balanced cocktails, this place is great for a date, dinner or drink at the bar.
Being that it's summer time, this meal was all about highlighting rose wines. We started with a rose margherita cocktail, with the most perfect yuzu sea salt around the glass. Delicious.
Then came the first course of food. The daily handmade MOZZARELLA alongside a plate of assorted grilled vegetables. Love this kind of Italian food -- sophisticated, but wholesome. Then came the MEATBALL PIZZA. More places should offer meatballs on their margherita pizza-ricotta meatballs to boot -- such a great combo. The simplicity of the chewy handmade dough shines along with their rich tomato basil sauce and mozzarella, with the addition of an exciting topping that turns this pizza into a rich appetizer to share or meal on its own. Those meatballs are melt-in-your-mouth and light. The ricotta is a nice touch.
Next came the homemade pasta: RICOTTA & MASCARPONE RAVIOLI with fresh tomato sauce. Nothing compares to fresh pasta. These were delicious and cooked just right. I had the lightly-breaded VEAL PICATTA next -- white wine and capers. Italians do veal the right way -- like no one else.
Dessert was classic tiramisu with a citrus twist. LIMONCELLO TIRAMISU. Ladyfingers soaked in Limoncello and mascarpone cheese. For those lemon lovers: You'll enjoy this refreshing summer take. Sometimes Italian food just hits the spot for a classic, good meal. Trattoria Il Mulino makes simple Italian just a touch cooler and more stylish than what you might be used to. Service was wonderful, fun and attentive. Wine pairing matched the food very well. Check it out.
Trattoria Il Mulino
36 E 20th St
New York, Ny 10003