 Roughly 2 million people turned out for this weekend's Air and Water Show in Chicago, so to get a prime piece of lakefront real estate, viewers had to get an early start.
"It gets crowded really quick. It picked up at 6 a.m.," Cortez Gross, 41, who got to North Beach around 5 a.m., told the Chicago Tribune as he and his family watched the planes. "But we were up all night waiting for this. If we went to sleep, we probably wouldn't have got here at that time."
"Our counter-recruiters [were] there to say: the warcraft put on display today are precisely what we should be organizing against," demonstrator Matthew McLoughlin said in a statement, according to the Sun-Times.
Despite early reports of possible showers Sunday, Chicago had beautiful weather for the weekend festivities.
Check out photos and video from this weekend's Air and Water Show: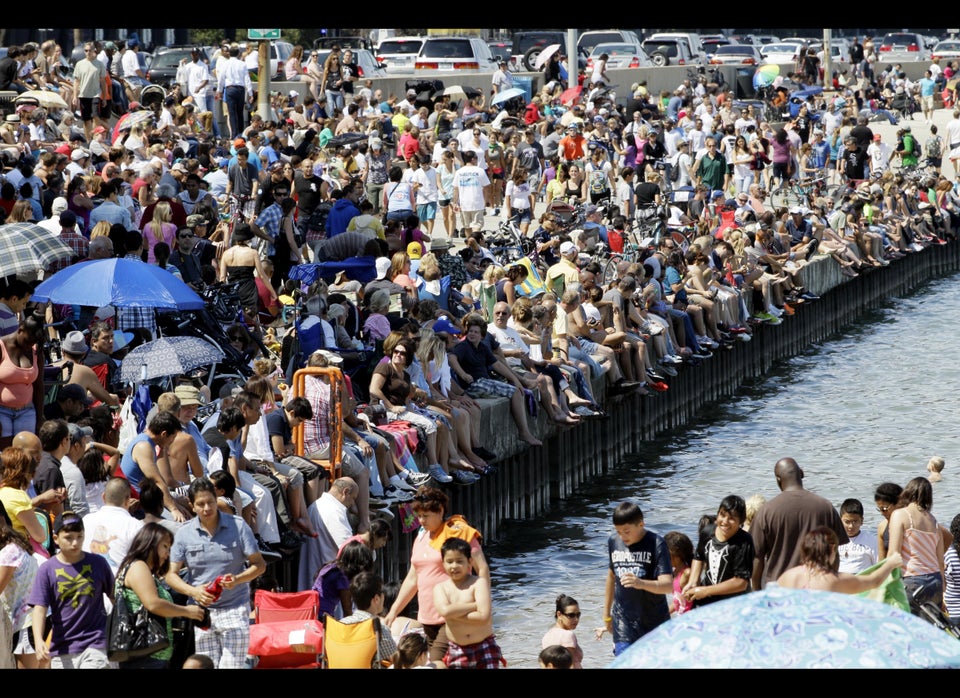 2012 Chicago Air & Water Show
Related
Popular in the Community