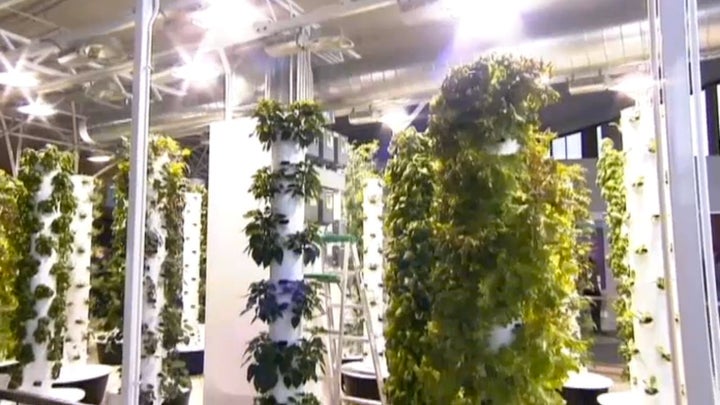 No more complaining about the poor quality of airport food--at least not in Chicago's biggest travel hub. The opening of the first in-airport vertical garden at O'Hare will supply the international airport's restaurants with swiss chard, red habanero peppers and 42 other types of herbs and vegetables grown right between terminals 2 and 3.
The garden relies on a technique called aeroponics where water and a mineral solution are used as a base instead of soil, allowing plants to thrive in smaller, more contained environments. In this case, cylindrical, 8-foot-tall white towers save space and allow for water to be easily circulated.
The resulting produce will be served in several O'Hare restaurants including Stanley's Blackhawks Lounge and Tuscany. Sourcing vegetables this locally not only guarantees quality, it also cuts out the huge carbon footprint produced by transporting the food from elsewhere, Andolino told ABC.
The O'Hare aeroponics garden was funded by HMS Host, the company that manages most of the airport's concessions, in response to the growing demand from travelers for fresh local produce, President and CEO Elie Maalouf told CBS
Take a tour of the new aeroponic airport garden below:
Popular in the Community