Less than two weeks into his new job as the leader of Chicago's 2.2 million Catholics, Blase Cupich sat down with CBS News to share his opinions on several hot-button issues.
Hailed as a "moderate voice" in American Catholicism who is seeking to tone down the rhetoric of the culture wars, Cupich weighed in on communion rights, immigration reform and gay marriage.
When asked by CBS' Norah O'Donnell about whether he would deny communion to politicians who support abortion, Cupich emphasized dialogue and conversation instead of confrontation.
"I would not use the Eucharist, or as they call it 'the communion rail,' as a place to have those discussions or a way in which people would be either excluded from the life of the church," he said on "Face The Nation." "The Eucharist is an opportunity of grace and conversion. It's also a time of forgiveness of sins, so my hope would be that grace would be instrumental in bringing people to the truth."
The Huffington Post reached out to the Archdiocese for clarification, but did not hear back.
Cupich's softened approach stands in stark contrast to the position held by Cardinal Raymond Burke, a prominent conservative Catholic archbishop who has led campaigns to ban Catholic politicians who support abortions from receiving communion. He has been an outspoken campaigner against both abortion and same-sex marriage. He was also one of five cardinals who challenged Pope Francis' welcoming attitude towards nontraditional and divorced couples.
Francis has re-appointed Burke twice -- removing him from the Vatican's Congregation for Bishops last year as well as transferring him from the Vatican's supreme court to a ceremonial post in the Sovereign Military Order of Malta last month.
On the other hand, Cupich's focus on social justice issues may reflect Francis' vision for a more welcoming church. In September, the pontiff married 20 couples at the Vatican, some of whom had co-habited or had children before marriage, signaling a shift toward forgiveness and inclusion.
According to Crux, Cupich has also tried to emphasize a "conciliatory approach" to these divisive issues.
During his interview, Cupich pointed to his desire to follow Francis' example.
"People do have a sense that the church is listening to them and also that [the pope] is speaking to their deepest desires and if I can in some way emulate that example then I think I am probably on the right track," Cupich said.
Also on Huffington Post Religion:
LISTEN: WHAT DOES POPE FRANCIS REALLY WANT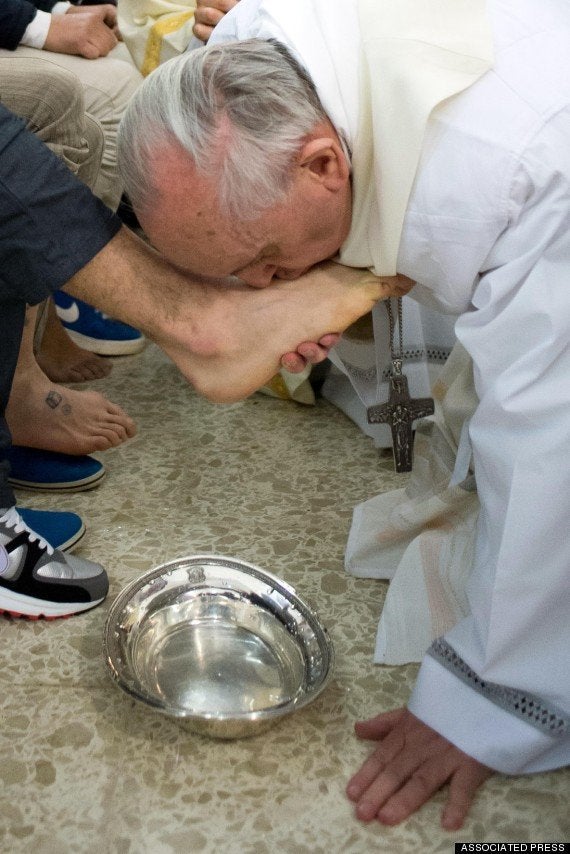 Pope Francis' Best Photos