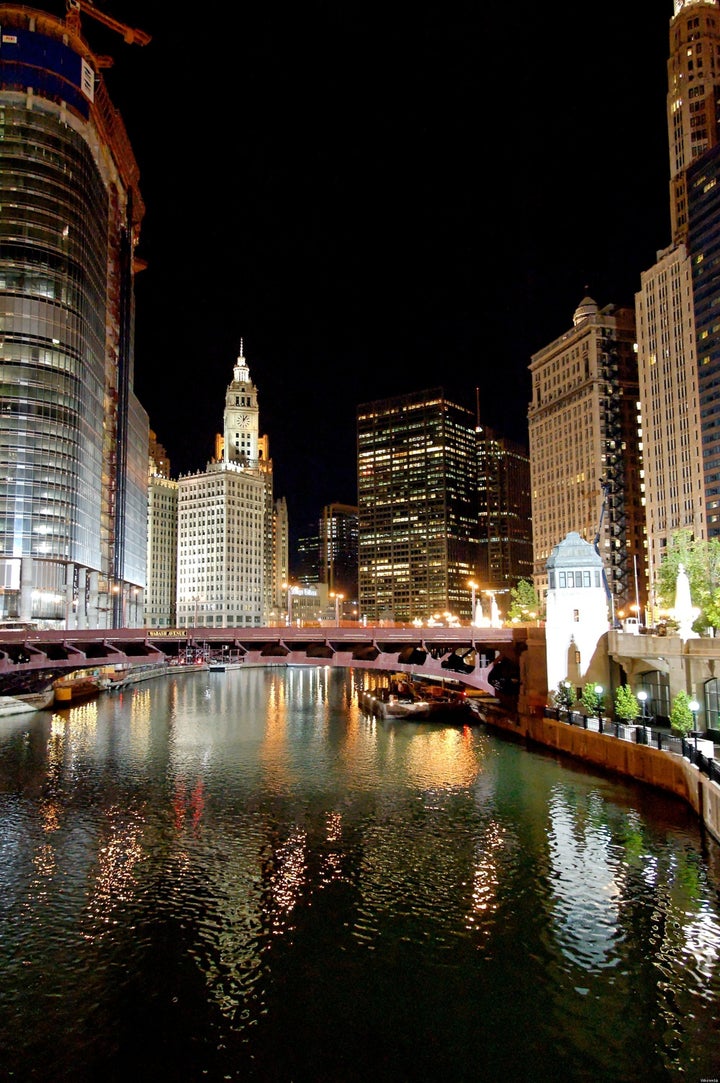 May has finally rolled around, and we're back with the latest "...Got Art?" blog to highlight all the great things to do and see this month. Why not celebrate Mother's Day by taking your mom out to see some of the culture the city has to offer? Of course, this is just a small sampling of the many amazing things going on here in Chicago. Head out, see some art, and let me know on Twitter and Facebook. Let's get the conversation flowing!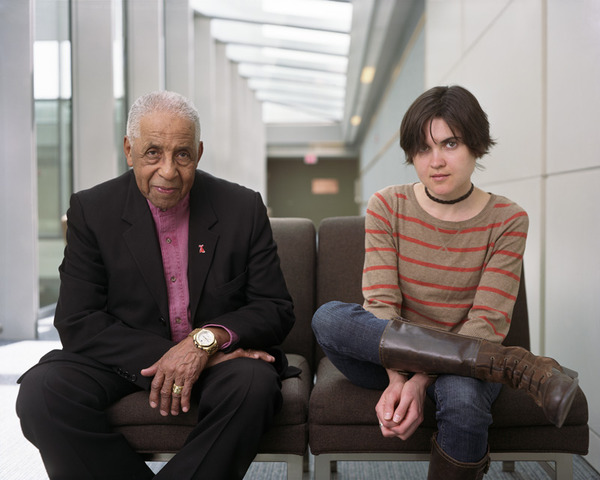 Chicago is quick to claim Dawoud Bey as one of its own, but the photographer got his start by pounding the pavement and capturing the youths of Harlem in candid portraits. Revisit his early work at the Art Institute of Chicago on May 2 with Harlem, U.S.A., an exhibition that first showed at the Studio Museum in Harlem in 1979. Then head to the Renaissance Society on May 13 for a career retrospective titled Dawoud Bey to explore "a body of work distinguished for its commitment to portraiture as means for understanding contemporary social circumstances." It's rare to have two strong shows celebrating the career of a distinguished artist up at the same time, so take advantage of it.

I am a big fan of sculptor Nancy Pirri. Her work is stunning, and celebrates the beauty of the female form. Don't miss the opening of her solo show, "Contour," at the Natural Elements Salon, 2212 North Lincoln Avenue.. The opening reception takes place May 5, from 6 - 9 p.m., and will feature margaritas and Spanish fare to celebrate Cinco de Mayo. Hope to see you there.

Take some time to get happy this month, and visit the Peanut Gallery's latest exhibition, Positive Reinforcement. The artists in this group show explore their "happy places" in a variety of art forms. The exhibition is "an opportunity for us to inhabit the fantasies of others and compare the similarities and differences between them. What they have in common is that none of them are literal visions of utopia." Artists include Devin Mawdsley, Anders Johnson, Rachael Lombardy, Kristin Abhalter, Jun-Jun Sta. Ana, Steve Armstrong, Corinne Halbert, Jonah Ortiz, Matthew Schlagbaum, and Edra Soto. Positive Reinforcement will have an opening reception on May 6 from 5 to 9 p.m. at Peanut Gallery, 1000 N. California Ave.

I was blown away by Lane Alexander, the founder of the Chicago Human Rhythm Project on our last Dinner Party. Be sure to experience the tap dance and contemporary percussive arts of the Chicago Human Rhythm Project this month when they celebrate National Tap Dance Day with Windy City Rhythms at the DuSable Museum of African American History. Windy City Rhythms will feature performances by Lane Alexander, CHRP resident ensemble BAM!, Boom Crack! Dance Company, Tre Dumas, FootworKINGz, MADD Rhythms, Mr. Taps, and youth groups from Bronzeville Lighthouse Charter School and Paul Revere Elementary School. Windy City Rhythms takes place Thursday, May 10 at 10:30 a.m. and Friday, May 11 at 7:30 p.m. Get your tickets here.

I've said time and time again how strong the sense of community is here in Chicago, and part of what makes our city so great are all the distinctive neighborhoods. When you combine the two together, you get Explore Fulton Market, a free tour of the local art galleries, businesses, and restaurants in the Fulton Market neighborhood, taking place May 12 from noon to 5 p.m. It's a unique opportunity to meet "Meet urban pioneers who are artists and gallerists, fashion boutique owners and photographers, interior designers and home furnishings retailers, dance studio instructors and pet day care operators, as well as restaurateurs and food shop owners," and possibly win some prizes.

If you're looking for something special to do this Mother's Day, why not attend a performance by the Chicago Youth Symphony Orchestra? The spring concert features the organization's 130-member Symphony Orchestra and takes place at Chicago's Orchestra Hall, 220 S. Michigan Ave., Mother's Day, May 13, at 7:30 p.m. The performance includes world premiere of "Blow It up, Start Again" and the world premiere of a Concerto Duo for Flute, Clarinet and Orchestra, featuring special Guest artists CYSO alumni Demarre McGill, principal flute with the Seattle Symphony, and Anthony McGill, principal clarinet for the Metropolitan Opera. Treat mom to some music! Buy your tickets here.

Are you yearning for an evening out that combines the best of literature and music? Look no further than Fictlicious, a reading series from Chicago writer Micki LeSueur. Each month Fictlicious serves up "tasty morsels of stories and songs" built around a specific theme. This month they present "Lucky," featuring contributions from Eugene Cross, Scott Onak, Shannon Heffernan, Micki LeSueur, Liam Davis, Steve Frisbie, Sarah & the Tall Boys and the winner of the Our Town Short Story Contest. Catch them at The Hideout on May 15, at 7:00pm.

Movie lovers, rejoice! The Gene Siskel Film Center has an incredible array of films this month, with something for everyone. Don't miss the world premiere of Jack C. Newell's Close Quarters, a film that features the best of Chicago's improv talents, including Tim Kazurinsky, Dave Pasquesi, T.J. Jagodowski, Bruce Jarchow, and Susan Messing. Showing May 12, 13, and 14, Director Jack C. Newell, producer Ron Falzone, and selected members of the cast and crew will be present for an audience discussion at all screenings. For the unique opportunity to see work in progress, check out Kartemquin Films first annual Spring Showcase, featuring clips from Encounters with the Others by Maria Finitzo; Almost There by Dan Rybicky and Aaron Wickenden; Unbroken Glass by Dinesh Sabu; and The Trials of Muhammad Ali by Bill Siegel. For the art-minded set, be sure to see the first Chicago run of Gerhard Richter Painting, a documentary that explores the life and art of the reserved man considered to be the world's greatest painter, screening May 18-24. For the cinema buff, there's the restored print of Charlie Chaplin's Gold Rush, which Chaplin himself said is "the picture I want to be remembered by," screening May 25-31.

The Art Institute of Chicago is having a Pop Art moment. Andy Warhol's Mao went back on display last month, and on May 16 they are launching Roy Licthenstein: A Retrospective, which is the largest exhibition of the Pop artist's work to date. The show will feature more than 160 works, "from the familiar to the completely unexpected, including never-before-seen drawings, paintings, and sculpture" to explore Lichtenstein's signature style. This will be the Art Institute's blockbuster show for the summer, and I hope to see you there!


Chiara Mangiameli, who the Chicago Tribune has called a "formidable flamenco dancer," presents an expressive new dance production titled A Traves Del Espejo (Through the Mirror) this month. A Traves Del Espejo uses the ever-present dance studio mirror as its jumping off point, exploring "those occasional magical and transcendent moments when a dancer looks not just into the mirror but through it; where one inhabits one's fantasy and is transformed by the power of imagination." Performed by a diverse and talented cast, including Las Guitarras De Espana guitarist Carlo Basile, A Traves Del Espejo is sure to impress. Studio Mangiameli's dancers and guest artists will be performing at Adventure Stage Chicago (formerly known as the Vittum Theater), 1012 North Noble Street, on Friday May 18 and 19 at 8 p.m. and Sunday May 20 at 4 p.m.


It's always fun when a musical celebrates the life and work of a music legend. Opening this month, The Black Ensemble Theater presents Jackie Taylor's The Marvin Gaye Story (Don't Talk About My Father Because God Is My Friend), opening May 20. The musical "revisits Marvin Gaye's life and career, which spans three decades." Gaye brought us songs like "Sexual Healing," "I Heard It Through the Grapevine," "What's Going On," and "Inner City Blues," so I'm eager to see how Taylor celebrates his vision.

Finally, there no better way to enjoy the long, holiday weekend than with the Matt Hovde directed, Who Do We Think We Are?, 100th Main Stage revue at The Second City. I haven't laughed this hard for this long in a really, really long time. While the men surely don't disappoint, Holly Laurent, also in Close Quarters, screening at the Siskel Film Center noted above, Katie Rich and newcomer, Mary Sohn sizzle. The whole ensemble knocks it out of the park! A must see if you want to laugh for hours. Tickets here.
Fear No ART presents The Dinner Party, usually the last month of every month, is taking the month off for the May holiday and will return on June 25.
Related
Popular in the Community