The value of three points I stress in my artist empowering, Klein Artist Works course, are borne out in exhibits unveiling tonight in Chicago.
In a studio visit with Veronica Bruce, perhaps three years ago, I noticed her paintings felt like they were constrained and wanted to burst out. I encouraged her to think about sculpture. I also suggested that she wasn't going to get very far until she quit her day job and reminded her of the Vikings who went to war and upon landing on foreign shores burned their ships. (The message being to have genuine conviction and to make the big commitment.) We've barely communicated since that visit, but I've been watching her art and career. For the next five to six weeks she is an artist-in-residence at Three Walls, where the entire room she is working in is a work in progress, ever responding to the subtleties that came with the space, playing with form, angles, light, imperfections, ambiguity and humor. This is fresh stuff, without ready antecedents, and I find it particularly strong and brave. There's a real sense that significant things are going to happen for this young artist. I've felt it before and been right. There's an opening at Three Walls tonight and Veronica, and her art, can be seen then or any time the gallery is open.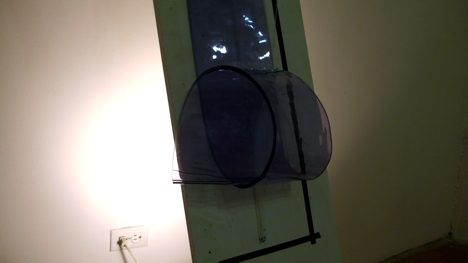 Several years ago, when I first saw Wayne White's painted words on thrift store art prints I thought he'd stumbled upon a fun, flighty gimmick. I advise artists to make art that is distinguishable -- and White's art certainly is. Years ago, it felt shallow. But not anymore. As evidenced by his show opening tonight at Packer Schopf, the artist and the work have grown, getting more complicated and proficient as the text he applies plays off the trite supporting content and comments on the art world and life in general. Fun, pithy and unique.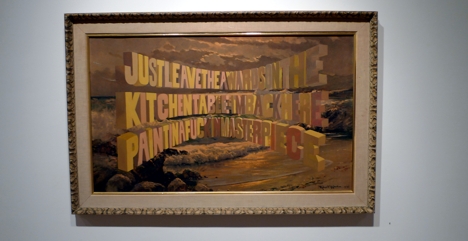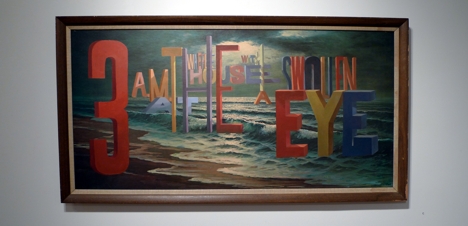 Too much art today feels too loose and void of intent -- the stuff my wife, Amy, typically refers to as dorm art, and I was afraid that was what I was going to encounter in New Formalism II at 65Grand. But instead I found a show, curated by Chicago critic Abraham Ritchie, of well-considered, conceptually intriguing, beautifully created and attractively installed paintings dealing with contemporary formalism -- meaning it has to do with form and the spatial relationship of one form within a painting to another. I tell artists to make art that works from a certain distance and encourages the viewer to step forward, to better engage with the art, and the works on exhibit here do precisely that and reward the viewer for taking that extra step.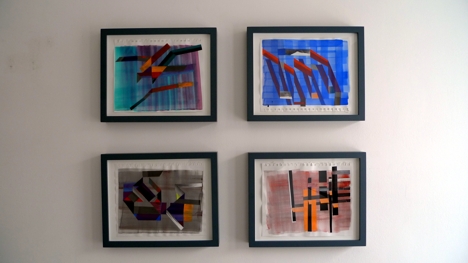 Up north a bit, two strong painters are opening at Eyeporium. Joanne Aono obfuscates text within seascapes or patterned abstraction, creating art that exists on two (or more) levels and series of work that evolve like stanzas in a poem. Her work is paired with the richly impastoed, not-so-new formalism of Brenda Barnum's nature-inspired abstractions. Lush and meditative, they play off their components and each other.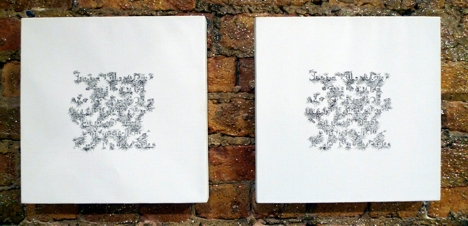 Also opening tonight is a show of paintings by the artist and dealer, Thomas Masters, at his eponymous gallery. I've always felt that it was difficult to develop one's own aesthetic while immersed in those of others, but Masters succeeds in creating solid paintings of his own. Maybe calling him a Renaissance man is too big a statement, but there's a healthy amount of art world diversity manifested in one human.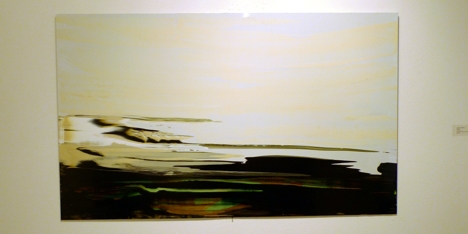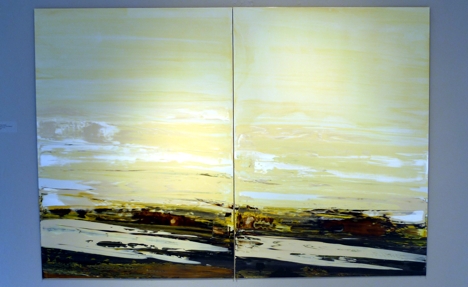 Let's go see some art -- a little snow isn't going to stop us, is it?
Paul Klein

Related
Popular in the Community