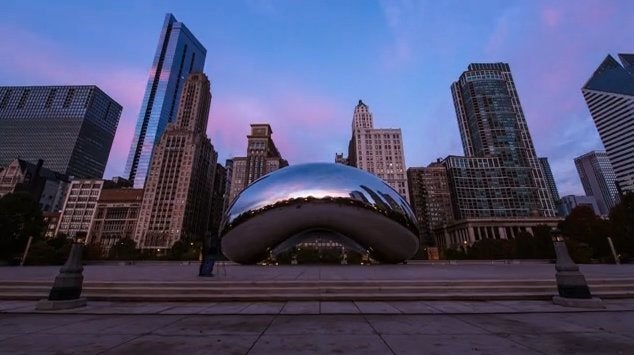 I ran around like crazy trying to view all the good shows that opened this past weekend.
The exceptional photography dealer Catherine Edelman is celebrating her 25th anniversary in the business with a large exhibit of photographs from artists she's worked with over that period of time. It is a tribute to her that all the artists she asked to participate did, including those she hasn't worked with for some time. Old images, new images; the show is a treasure hunt and a testimonial of how much Edelman has accomplished.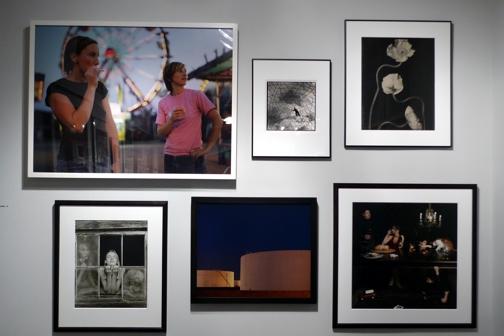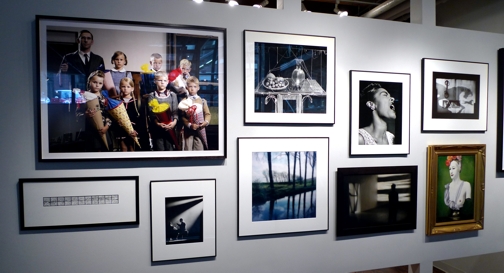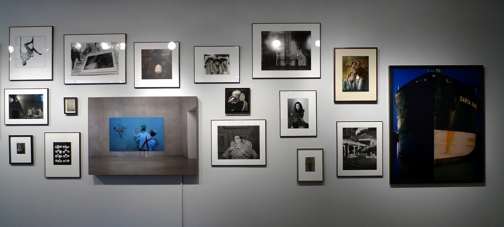 Right across the lobby is the joyous work of Anna Joelsdottir at Zg Gallery. I've been a huge fan for years. I love the serious playfulness, vibrant colors and consistent competence of her work, particularly the three-dimensional pieces that cascade like rainbows of water.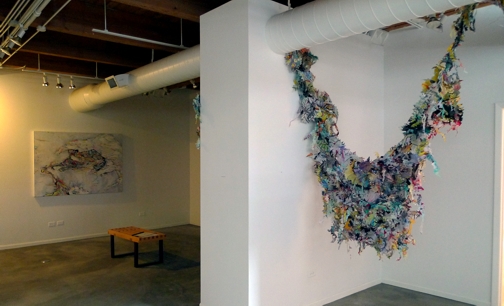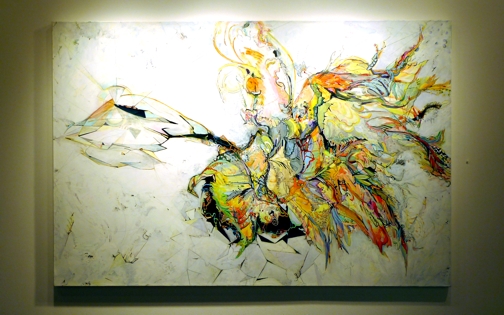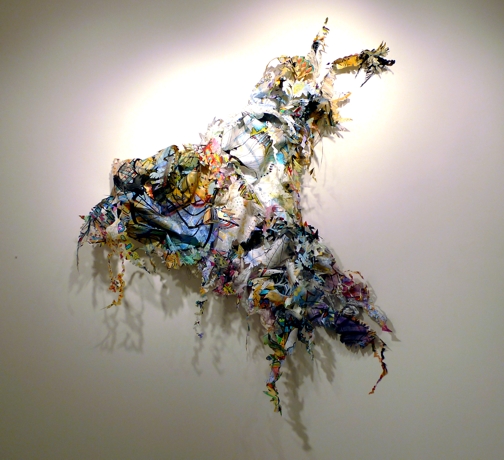 There are two worthy exhibits at Zolla/Lieberman. Phyllis Bramson's dynamic works on paper are psychological mysteries that draw on herself, her childhood, and her fascination with Asian culture. Seemingly playful, these complex works reveal themselves slowly (which is one of my requirements for truly good art) and allow us to discover her -- and ourselves -- over time.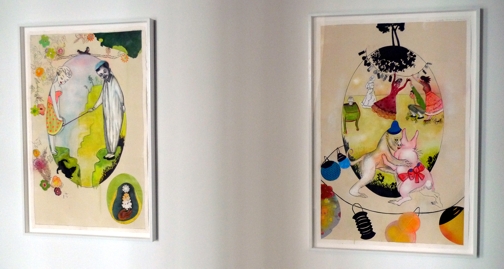 Dan Mills, who was once a Chicago artist and is now the director of the museum at Bates has curated a show for Zolla/Lieberman that includes no artists I know. The work is all quite strong with a few exceptional pieces. It's a refreshing injection of capable work that slows me down to absorb and appreciate the different content and techniques.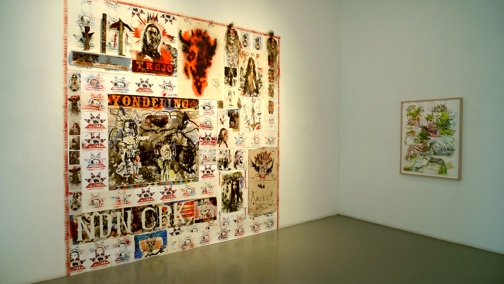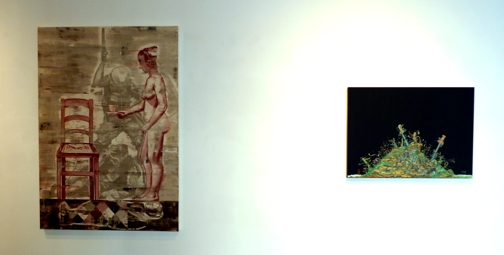 Diana Guerrero-Maciá's work, at Threewalls, continues her look at the signs and symbols that have flooded our psyche and are an examination of the meanings we attribute to them. Removed from their familiar context and isolated in her subtly dimension hybrid textiles, Guerrero-Maciá confronts Arts & Crafts history, while propelling one's expectations about image making and painting. I want one.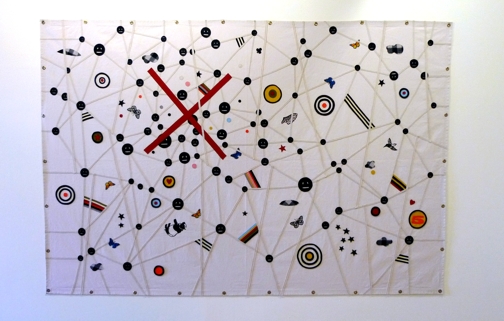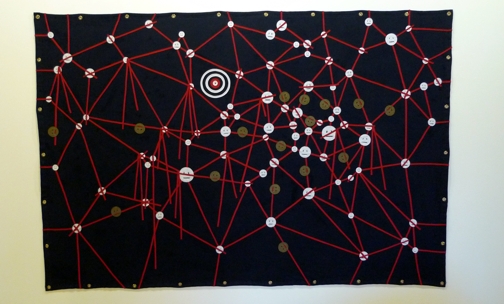 Veranda8 is a nomadic gallery featuring artists from India. Presenting about four shows a year, they find beautiful spaces (this time at 401 N Racine) and present meaningful art that is new to me. Deepak Tandon's spiritual works are a mediation on unifying life forces, with images of veils of energy and flowing water.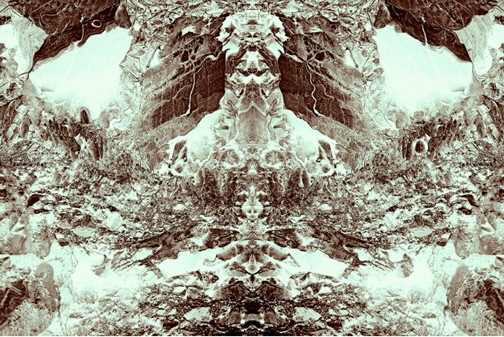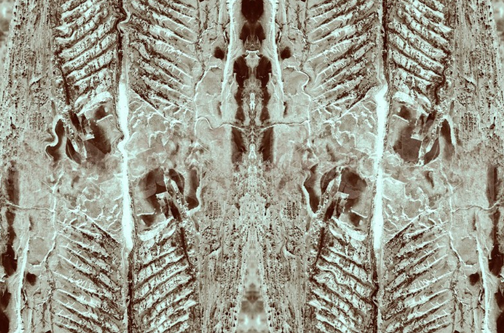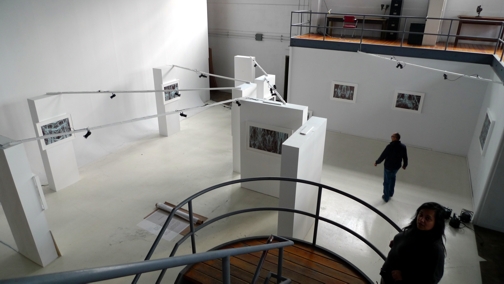 At Monique Meloche, Justin Cooper builds intelligent sculptures out of unintelligent materials, sometimes based on word structures, phonics or meanings, but I like them for their formal qualities and pushing sculpture into new terrain because of those unusual materials.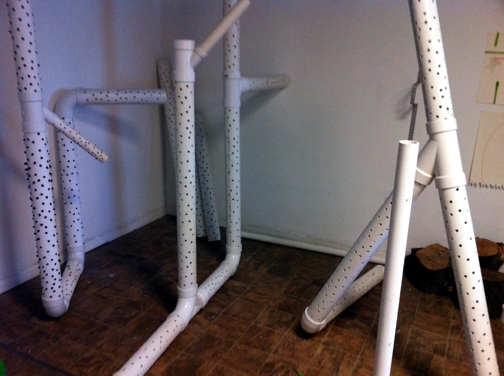 Jason Brammer's career trajectory keeps rising, as does his exceptional ability to make an image do whatever he wants. From a very few feet away I think something is dimensional -- or not -- and invariably I perceived it wrong. At his best he makes images that hit weighty philosophical concepts like the notion that the earth, or a rotating disk is, by definition, moving slower and slower towards it's own center, which when reached, is not moving. At Jackson Junge, Brammer shows with Jason Hawk, whose beautifully elaborate sculptures address aspirations and mortality, and the painter Keelan McMorrow.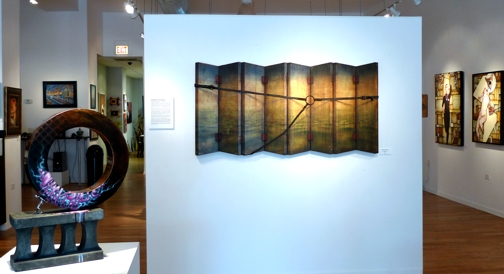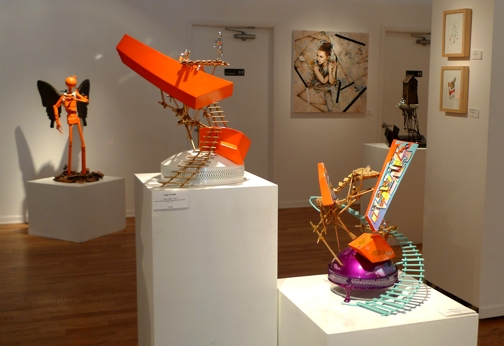 At Adventureland, Renee Robbins explores the fleeting pleasure of amusement parks with their lights, motion, and colors. Scaleless, the presentation of abstracted carnival stimuli engage our memories and imagination.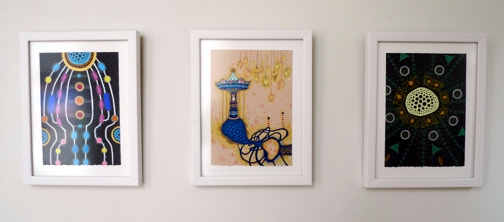 And then there's SOFA, at Navy Pier, which is always a presentation of exemplary craft and accessible art. There are numerous extraordinary pieces. I particularly responded to a vibrant Jun Kaneko dango, and the remarkably fresh, 40 year old June Wayne tapestries, that were recently exhibited at the Art Institute of Chicago.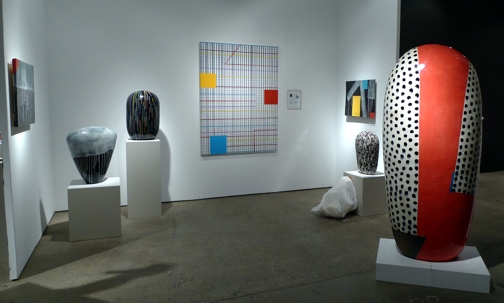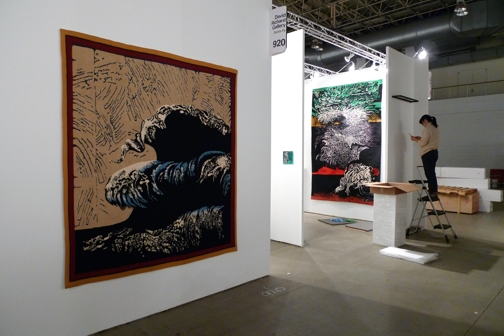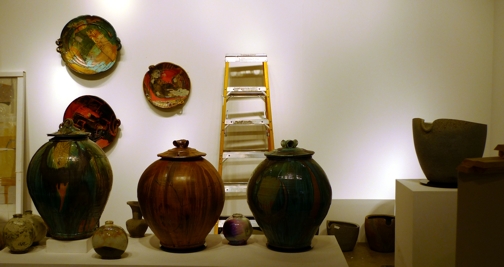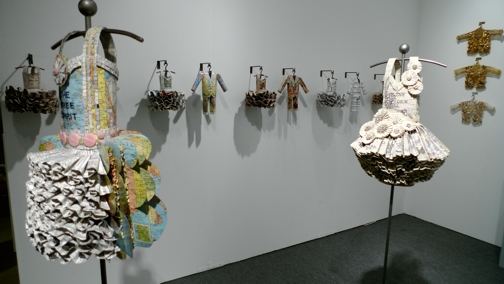 I hope you get as much pleasure from these and other new exhibits as I have.
REAL LIFE. REAL NEWS. REAL VOICES.
Help us tell more of the stories that matter from voices that too often remain unheard.