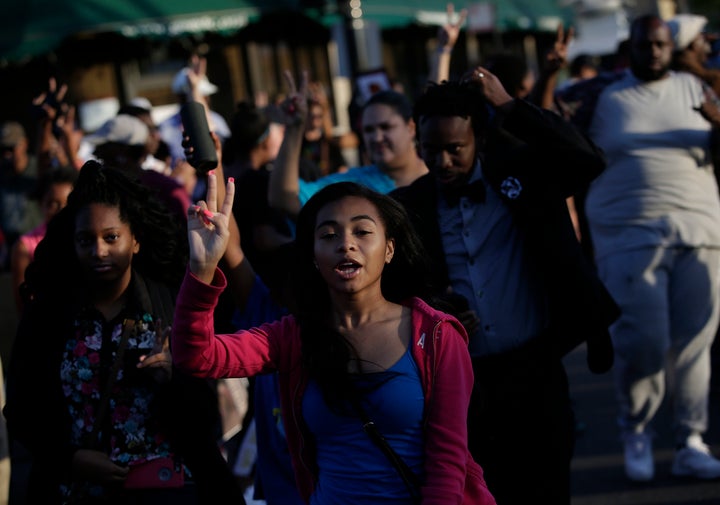 A group of Chicago artists are speaking out against the routine violence in their community.
So Chi Voices creates music which they hope will help to call attention to the alarmingly high murder rates in Chicago. Over Labor Day weekend, 13 people were killed and 65 people were shot. The long, bloody weekend wasn't an isolated occurrence. August marked the deadliest month in nearly 20 years with at least 90 homicides.
Community members, including So Chi Voices, say that despite the violence they're being ignored by local authorities which is why the collective is so important in helping them to lift their voices.
"Chicago-based So Chi Voices is a musical movement," co-founder Julie Nichols said in a statement to The Huffington Post. "[We're] a collective of artists committed to uplifting our community through music. This vibrant musical collective originally came together in 2015 in response to Chicago's rising and ignored senseless violence. Our mission is to introduce progressive change and positivity to the community, turning pain into purpose."
While shining a light on the violence that plagues their city, So Chi Voices aims to uplift through lyrics filled with hope which can be heard in their song "See Another Day."
One emcee raps in the song:
"Down here, feel like nobody cares. We still marching for victory while Rahm ignores our bloody tears. Everyday, we try to switch the gears. But it's hard to stay up, when they keep burning down the stairs."
Though a song can't bring back the more than 500 lives lost this year in the city to gun violence, So Chi Voices praises Chicago residents for their resilience and offers a much-needed song of healing.
Watch So Chi Voice's video for "See Another Day" below.
Before You Go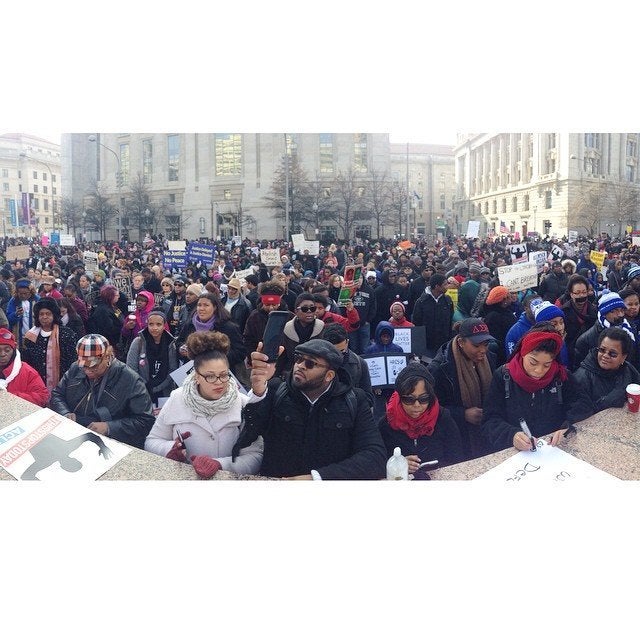 Powerful Black Lives Matter March In Washington
Popular in the Community