A Chicago bar is using what it knows best to take on Donald Trump: beer.
The full name of the beverage actually means, "F**k your hair."
Bar owner Erik Archambeault told DNA Info that he wanted to donate part of the proceeds in order to ensure that everyone benefits from beer sales.
"We usually wouldn't want to take a particular political stand as a business," Manager Wally Andersen told DNA Info. "But living in one of the most diverse neighborhoods around, it makes sense to support this local brewery and their awesome products."
If you're in Chicago, you can snag a "C――- Tu Pelo" at Rogers Park Social from now until November.
Before You Go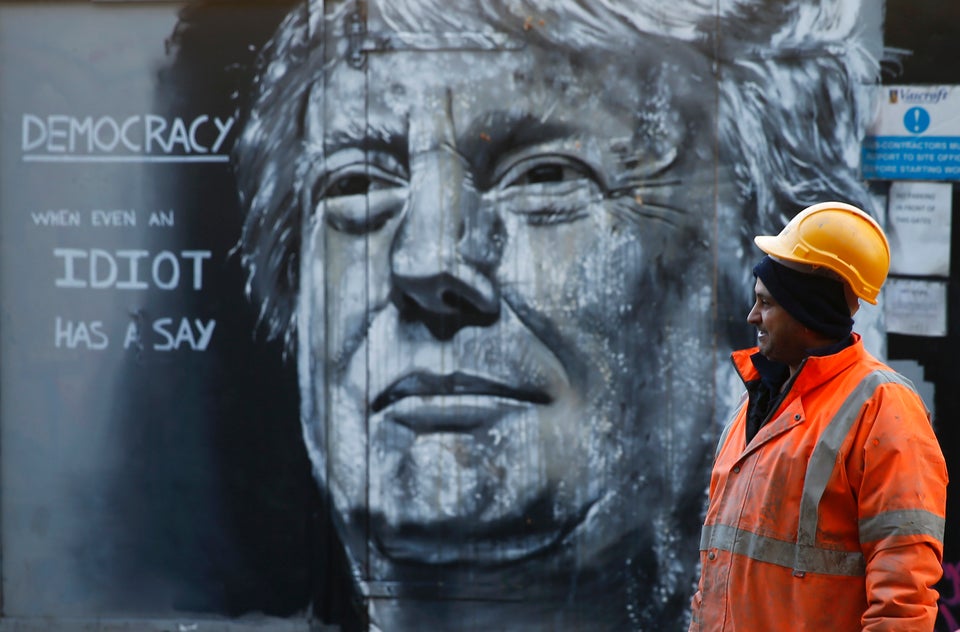 Anti-Trump Street Art From Around The World
Popular in the Community