Snow days are great and all, but for people looking to get back to school, work or just out of their house after a massive snowstorm--it can be a serious hassle.
Digging out a car might be good exercise, but the freezing temperatures make it a less-than-pleasant experience. After all of your hard work, there is nothing more frustrating than returning from the grocery store to see someone else in YOUR spot (or, the city's spot that you happened to have parked in). This is where dibs come in.
A friend recently said, "Talking about dibs is like talking about abortion or religion over dinner with family--you just don't do it."
"At this moment, that's a thing they're doing and they're trying to save what they dug out and we're not going to take a position on that," Streets and Sanitation Commissioner Thomas Byrne said Friday morning, according to the Tribune. He also said the city would not be throwing away spot-savers, at least for now.
While dibs supporters placed their boxes and chairs in the street, Lynch and other Chair-Free Chicago supporters headed for "the heart of dibs country"--Bridgeport.
"[We want to] encourage people to be good neighbors and help one another out if they can, rather than fighting over public property," Chair-Free Chicago's Katrina Cabrera told HuffPost Chicago via email. Cabrera, Lynch and other anti-dibs Chicagoans shoveled out cars in Bridgeport from 1 to 3 p.m., hoping to "promote and share the friendly spirit of the community movement."
Will their work stop dibs in Bridgeport? That remains to be seen. For now, send us your dibs pictures, and let us know what you think about the spot-saving tradition.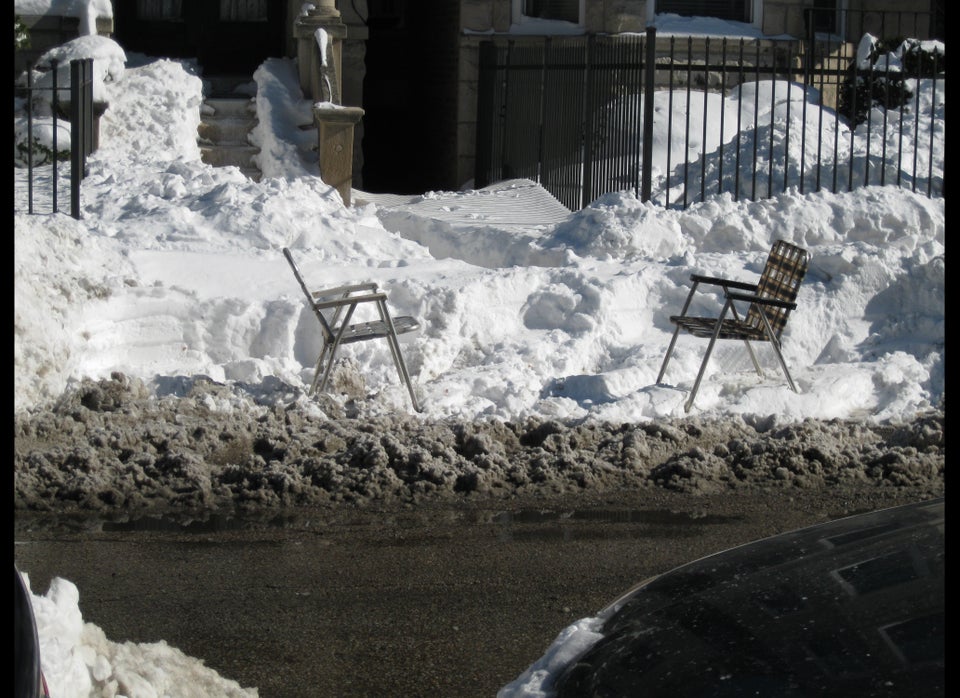 Chicago Blizzard 2011: A 'Dibs' Take Over
Related
Popular in the Community