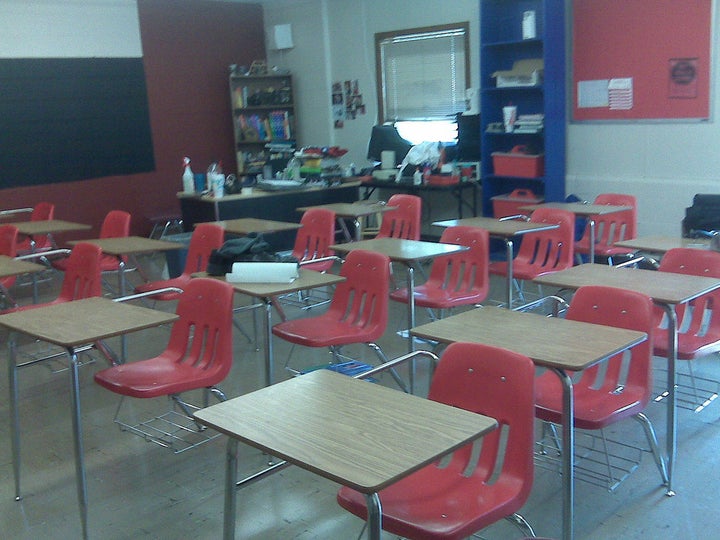 After what has already been a heated week of back-and-forth between the Chicago Board of Education and the Chicago Teachers Union over raises and other issues, a longer school day and a proposed property tax hike will be on the agenda at a meeting Wednesday.
(Scroll down to watch a video report on the proposed longer school day at CPS.)
As for how the cash-strapped school system will fund the raises -- worth $30 million -- Brizard told the Sun-Times he will "go back to my team and order them to find the cuts to pay elementary teachers for the 90 minutes." He named a task force of "school reformers, parents, clergy, community groups and politicians" to study how other schools and districts manage to turn longer instructional days and school days into realities.
"CPS has loaded its advisory council with charter school proponents, parochial school leaders, administration-connected clergy, politicians and union-busting advocacy groups," Gadlin told CBS. "This news has nothing do with helping our children and everything to do with politicizing a real serious problem. Our children deserve better."
Raises, too, remain an issue for the union, as negotiations over a cost-of-living raise for teachers between the board and union lead to a dead end Monday, as the board maintained that the system's $700 million budget deficit precludes a raise of any amount.
If the current contract is re-opened, another possible outcome is that Mayor Rahm Emanuel and Brizard may be able to implement the longer school day and year for which they have pushed in recent months even sooner than planned.
One proposal that the teachers union hoped for, in exchange for a reduced cost-of-living raise, was an agreement to recall teachers and staff laid off in July 2010 despite high marks. They also wanted to end the business relationship between CPS and five major banks involved in the foreclosures facing union members. Further, the union called for a pledge from CPS not to cut school programs involving union members unless equivalent cuts were made on charter schools' programs, in addition to 2 percent raises for union members both this year and in 2012.
The board rejected those proposals and Chicago teachers are all but inevitably heading into a school year without receiving cost-of-living raises.
"We need to build consensus around addressing the district's fiscal and academic crisis and want our teachers to be partners in moving the district forward to boost student success in the classroom," CPS spokeswoman Becky Carroll told the Tribune.
"I have no tolerance for an overblown bureaucracy, and I have no tolerance for inefficiency," Emanuel told ABC 7.
Calling all HuffPost superfans!
Sign up for membership to become a founding member and help shape HuffPost's next chapter