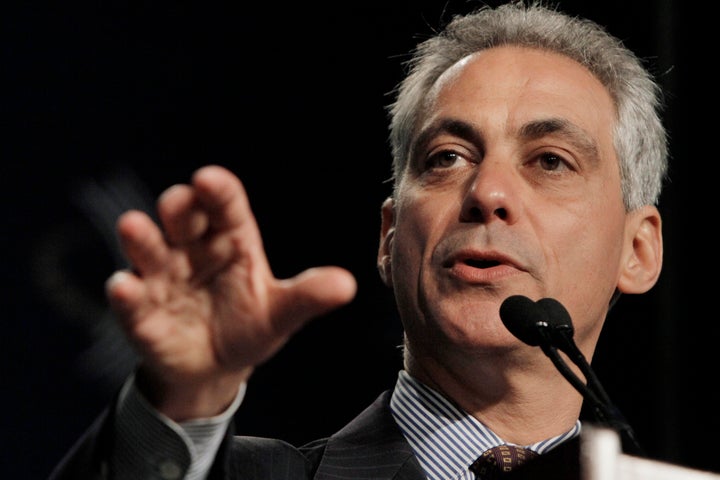 The office of Mayor Rahm Emanuel has released its official projections for next year's budget, and it doesn't look good.
The city will face an estimated $653.7 million shortfall, around $50 million more than last year and $63 million more than Mayor Daley had said it would be when he left office, according to Business Week.
One thing he apparently won't do, however, is raise taxes. "I won't nickel and dime taxpayers," Emanuel said, again from NBC. "I can't ask people to pay and put more money into a system that needs restructuring. The capital I won't spend is taxpayer's dollars. This system needs reform, it has called out for it."
In what the Chicago Sun-Times describes as an "unprecedented move," Emanuel also personally briefed certain aldermen about the budget. One of them was Joe Moore of the 49th Ward, who had faith in Emanuel's approach to the issue.
"Obviously, it's a pretty daunting gap, but what I'm heartened to hear is that the mayor is not gonna engage in any more one time fixes or kick the can down the road temporary solution," he told the Sun-Times.
That appeared to be a not-so-thinly-veiled shot at outgoing Mayor Richard M. Daley. Faced with similar budget crises in the last few years of his term, Daley tapped funds like the parking meter reserves and the Skyway lease reserves, as well as dipping into some TIF funds, to paste over the deficit. But the structural problems were bequeathed to his successor.
Calling all HuffPost superfans!
Sign up for membership to become a founding member and help shape HuffPost's next chapter